Top Medical Law Sites By Traffic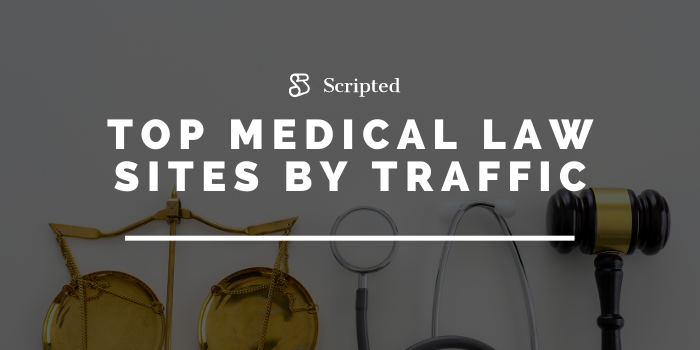 From medical malpractice to the legal implications of health-related legislation and regulations governing the development of new drugs, the field of medical and life sciences law is vast and diverse. The top medical and healthcare law sites aim to help healthcare professionals and specialists in biopharma and life sciences to navigate the many legal issues related to medicine, healthcare, and biopharma.
Created and maintained primarily by law firms, academic institutions, and consumer advocacy groups, legal experts recognize these sites as the most authoritative and information-rich resources available. Because they serve highly specialized niches, most receive relatively low traffic compared to sites with a broader appeal – but that traffic is mainly organic, driven by keyword collections that often number in the thousands.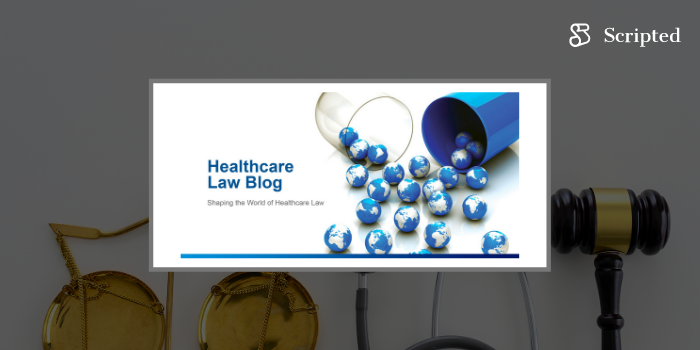 Run by the award-winning law firm of Sheppard Mullin, the Healthcare Law Blog aims "to provide breaking industry news, legal analysis and updates" on a wide range of legal issues related to healthcare in the US. 
Recent posts on the Healthcare Law Blog provide in-depth discussions of new telehealth initiatives, changes to the HIPAA laws protecting patient privacy, and nationwide changes to Medicare and Medicaid policies. Health Law Blogs aims its content at providers and organizations such as pathology labs and medical billing companies, with the goal of helping them resolve disputes, avoid litigation, and stay informed about changes in laws and regulations that affect the healthcare industry.
Why It Leads: Health Law Blogs is the product of a team of specialists in health and medicine law, and it gives readers the in-depth, insider news and advice they need to stay current with legal developments in the field. The Sheppard Mullin site clearly shows its expertise and gives readers deep insights into issues that affect them.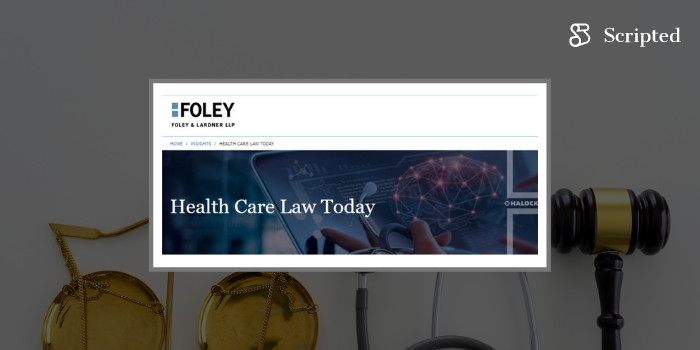 With nearly 30,000 monthly visits entirely from organic traffic, Health Care Law Today is one of the most-visited medical law sites. Produced by the law firm of Foley & Lardner, a multi-practice site with 24 offices in the US, Mexico, Europe, and Asia, Health Care Law Today targets industry professionals with articles on topics such as healthcare fraud enforcement, laws regulating telemedicine, and OSHA regulations in the age of COVID-19. Health Care Law Today also hosts a podcast that elaborates on legal issues related to healthcare and biopharma.
Why It Leads: Health Care Law Today addresses trending issues that directly impact healthcare professionals, with content produced by experts in the field. With both a blog and a podcast covering medical law concerns, Health Care Law Today gives users multiple ways to get trusted information about issues that affect their professional lives.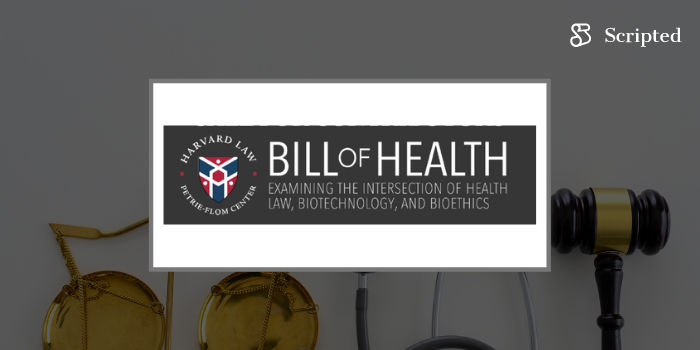 With nearly 5000 monthly visits from organic traffic and a domain authority ranking of 94, Bill of Health, Harvard Law School's health law blog, shows readers what's happening at the "intersection of health law, biotechnology, and ethics."
Bill of Health offers insights and analysis on a wide range of current medicine and healthcare issues written by the staff of Harvard's Petrie-Flom Center and guest posters with expertise in the field. The site also includes a series of digital symposia on trending topics in healthcare and medicine.
Why It Leads: Bill of Health is backed by the authority of Harvard Law School, and its content is created by experts in healthcare-related law. The site also provides in-depth analysis and insights on current, very controversial topics such as racial disparity in the age of telemedicine, and human rights in healthcare.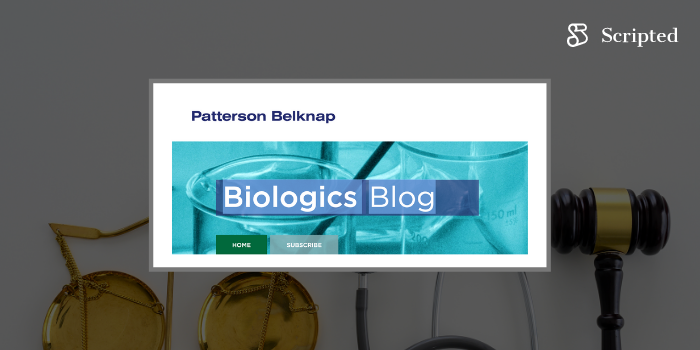 The Biologics Blog is one of several specialty blogs produced by the long-established New York law firm of Patterson Belknap. The firm frequently represents biotechnology and pharmaceutical companies in a variety of cases related to the development and production of new drugs and therapies, and the Biologics Blog offers this narrow niche audience a steady stream of updates, news, and insights on issues that affect the biotechnology industry. 
Content for the Biologics Blog is largely provided by Patterson Belknap's attorneys, many of whom have advanced science degrees and related experience in fields like chemistry, biology, and nuclear engineering.
Why It Leads: Medical law is just one of the many areas served by Patterson Belknap, but the Biologic Blog delivers lengthy articles on a wide range of topics related to drug patents, clinical trial protocols, and other issues related to biopharmaceutical research and development. Its total monthly traffic totals just under 400 organic visitors a month, but the blog has a significant profile among professionals in the field.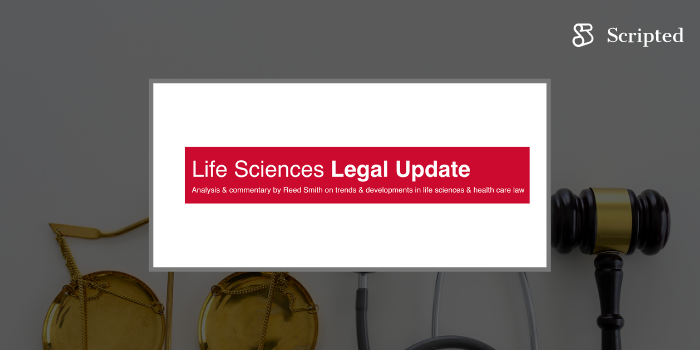 Life Sciences Legal Update is one of several resources produced by Reed Smith, a multinational law firm with offices in the US, Europe, and Asia. The firm offers dedicated services for legal issues related to life sciences and healthcare. The Life Sciences Legal Update keeps its small but dedicated audience current on topics such as medical malpractice, clinical trial protocols, class action malpractice, and adverse outcome lawsuits. 
Reed Smith associates write articles and posts for public viewing, but some articles also offer links to additional information and alerts for existing and potential clients.
Why It Leads: Life Sciences Legal Update has arguably the smallest readership of all the leading medical law websites, with fewer than 30 unique visitors per month, some of whom are likely Reed Smith clients. But the site serves its small audience with highly authoritative and frequently updated information that's easy to access.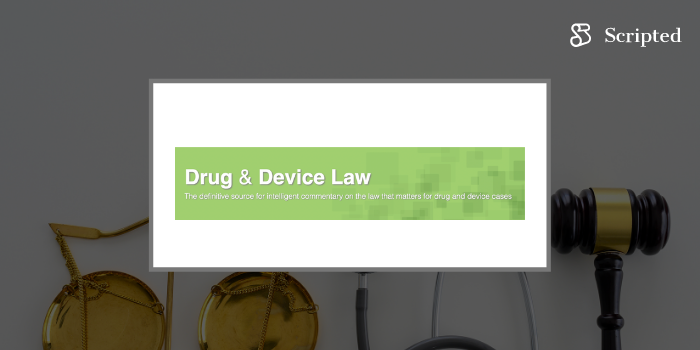 Drug & Device Law is another product of the Reed Smith law firm. This award-winning blog calls itself "the definitive source for intelligent commentary on the law that matters for drug and device cases," and its content is created both by Reed Smith attorneys and guest posters who specialize in litigating cases involving medications and therapeutic devices. 
Drug & Device Law's many articles, cheat sheets, and resource lists are highly technical and intended for fellow litigators and professionals in fields such as biopharma and medical research. Recent posts include analyses of court cases on patents and product liability, updates on legal issues around COVID-19, and in-depth discussions of rulings in both state and federal courts.
Why It Leads: Drug & Device Law has over 2700 visits a month from organic traffic, making it one of the most frequently visited sites on the list. The Drug & Device Law Blog is highly niche-focused, and it targets healthcare and biopharma professionals with insider insights and information.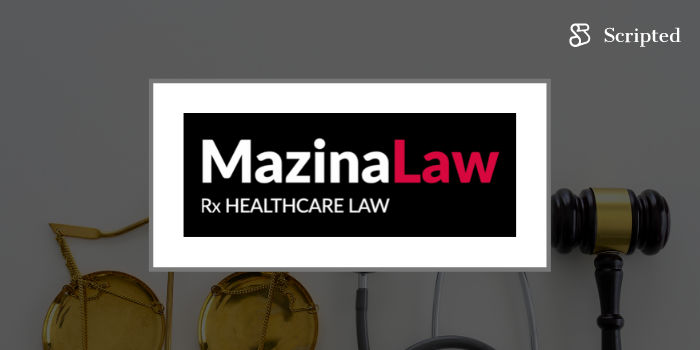 The Pharmacy & Healthcare Legal Blog is produced by Mazina Law and written by the firm's founder Natalie Mazina, an attorney specializing in representing healthcare providers in cases involving licensing, regulations, and patient privacy laws.
The Mazina Law site includes an array of resources and information on the practice, and the Pharmacy & Healthcare Legal Blog is dedicated to informing professionals in pharmacy and various healthcare organizations about industry trends, news, and updates on legislation that affects them. 
Why It Leads: Like most of the websites dedicated to medical and healthcare law, the Pharmacy & Healthcare Legal Blog serves a small but dedicated readership. Unlike most others, though, its articles and posts are informal and conversational, written in the first person to inform readers about the firm's activities as well as the news of the day. This relatively new offering attracts just over 600 monthly organic visitors.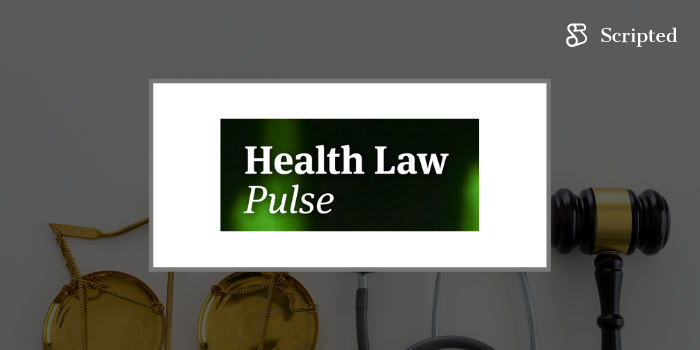 The Health Law Pulse is produced by the US-based legal firm Norton Rose Fulbright, which represents healthcare and life science organizations in cases involving regulations, licensing, and legislation affecting practices and products in medicine and biopharma. 
The Health Law Pulse is dedicated to providing "leading insight on legal developments in the healthcare and life sciences industries," Written by medical law specialists at Norton Rose Fulbright, The Health Law Pulse emphasizes practical information in a concise, user-friendly format.
Why It Leads: Like most other prominent sites in this space, The Health Law Pulse provides a very small but dedicated readership the information and insights they need to stay competitive and in compliance with industry standards. With a domain ranking of 34, the site is considered a trusted authority in its niche.
Scripted's Content Solutions: Expert Writers in All Industries
Scripted provides full-service content solutions for businesses in industries of all kinds, including medical and life sciences law. With subscription plans ranging from self-service to fully managed, customized solutions, Scripted's experienced and specialized writers can create blog posts, press releases, white papers, and more. Contact us today to learn more about Scripted's solutions for building your brand's reach and visibility.