Top 10 Parenting Blogs by Organic Traffic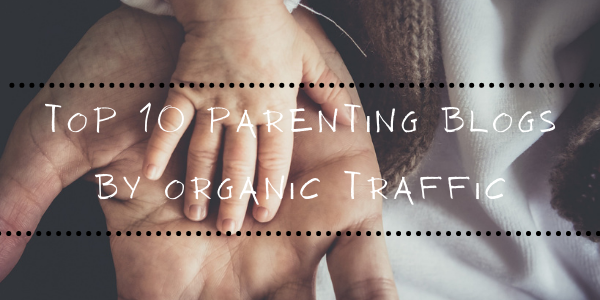 Parents in the United States have nearly 4 million babies per year. Around the world, about 385,000 babies are born each day. With so many new parents facing the challenges of raising children, it makes sense that a lot of people turn to parenting blogs for help.
If you run a parenting blog, you know that you face stiff competition from established brands and emerging experts. Instead of thinking of other websites as competitors that you can never catch, consider them teachers that you can learn to emulate. When you learn the right lessons and add your unique twist, you might find that you can increase organic traffic and become a recognized authority.
Spend some time following these 10 parenting blogs. They get a lot of hits each month, so they must know how to appeal to search engine crawlers and readers.
1. Parenting.com

Parenting.com started in 1987 as Parenting Magazine. The magazine published 11 issues per year, reaching more than 2 million people before it canceled the print version and switched to an online publication in 2013.
Parenting's duration and quality have contributed to its brand recognition. Today, parents can find useful information of all sorts by simply heading to the website and searching for articles. Parenting also divides its posts into several categories, making it easy for readers to browse articles at their leisure.
Top Content to Learn From
Why Parenting.com Attracts So Many Visitors
Some of the reasons Parenting.com manages to attract so many visitors include its:
Years of experience publishing authoritative articles about parenting.

Organized website that puts each blog post into at least one category.

Broad range of topics from maternity clothing to raising teenagers.

Collaborations with companies that sell toys, clothes, furniture, and other items.
Tip: Read through the articles on Parenting.com to find trending topics that you can include on your website.
2. Rookie Moms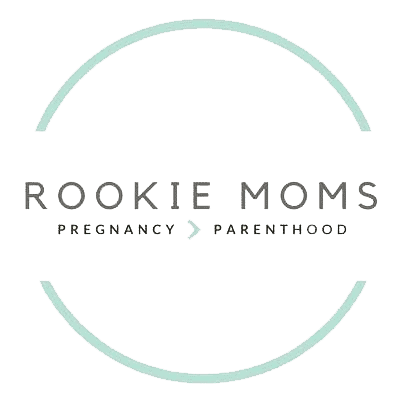 Don't let the site's name fool you. The mothers behind Rookie Moms know what they're talking about. The blog has been run by two women for more than a decade. Over the years, they have attracted a group of moms who love sharing their insights into parenting, shopping, and everything in between.
Rookie Moms makes some money from on-site advertising. Most of its revenue, though, comes from affiliate links. They don't let earning potential sway them from telling you the truth. If they find faults with a crib, baby food, baby seat, or book, they will let you know. Their honesty makes Rookie Moms a great place for no-nonsense reviews and advice.
Top Content to Learn From
Why Rookie Moms Attracts So Many Visitors
Rookie Moms gets terrific traffic because it:
Uses social media platforms to connect with readers and let them know about their newest posts.

Encourages other moms to submit their ideas for future posts.

Grows brand recognition by selling clothing and other items on its eCommerce page.

Gives readers honest reviews and advice.
Tip: Rookie Moms does a great job incorporating affiliate links into its content. Read some of its listicles for effective ways to earn money by linking to products and services for sale.
3. Alpha Mom

Isabel Kallman started as the original Alpha Mom. These days, she manages the blog and does some of the writing while contributing her tireless efforts to other projects. Now, you will find several regulars posting to the Alpha Mom blog.
Alpha Mom divides its posts into six categories:
Pregnancy

Parenting

Family Fun

Your Life

Popular Columns

Special Occasion (such as Christmas, Valentine's Day, and Halloween)
The categories make it easy to browse content when you don't know exactly what you want to find.
Top Content to Learn From
Why Alpha Mom Attracts So Many Visitors
Alpha Mom stands out for its:
Impressive organization

Skillful, honest writing

Collection of guest writers

Network of connections to other parenting websites
Tip: Spend some time browsing Alpha Mom to see how the site develops connections with other blogs and brands.
4. How to Be a Dad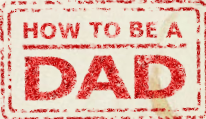 How to Be a Dad often takes a humorous approach to solving life's problems. It's also one of the few popular blogs that target men. Expect some fairly "naughty" jokes, but nothing that crosses the line between PG and PG-13.
Top Content to Learn From
Why How to Be a Dad Attracts So Many Visitors
How to Be a Dad keeps people coming to its site by:
Publishing legitimately funny content.

Targeting fathers while most popular parenting blogs exclusively target mothers.

Posting videos and written content.

Adding new content frequently to keep visitors interested.
Tip: Check out How to Be a Dad to see examples of honest humor that connects with the target audience.
5. Mama Knows It All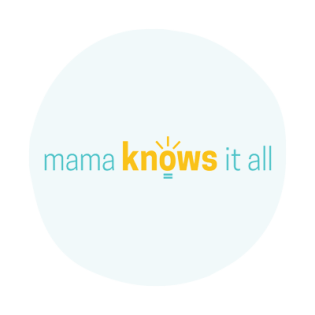 Brandi started Mama Knows It All in 2012 to discuss her struggles as a single mother. Since then, she has gotten married, had another child, and grown her website into a powerhouse of useful information for parents who feel like they're about to lose their minds. She's a joyous, calming presence for readers when they need it most.
Top Content to Learn From
Why Mama Knows It All Attracts So Many Visitors
Mama Knows It All gets a lot of repeat visitors because it:
Tackles real topics, especially when they're slightly uncomfortable for many parents.

Approaches articles from a personal perspective.

Uses blog posts and videos to build a larger fan base.

Provides family-friendly recipes for busy evenings.
Tip: Pay attention to Mama Knows to see how you can use video and blog posts to grow your traffic.
6. The Realistic Mama

The Realistic Mama will cover any topic that can help mothers lead less stressful, more fulfilling lives. Its posts discuss everything from raising confident children to earning money online.
Top Content to Learn From
Why The Realistic Mama Attracts So Many Visitors
The Realistic Mama attracts visitors by:
Targeting two audiences: parents and people who want to start successful blogs.

Selling useful, branded merchandise to grow its reputation offline.

Directing readers to free and low-cost products.

Partnering with other brands to grow its network.
Tip: The Realistic Mama has a section on starting successful blogs. Find advice that will help you make smart decisions about planning and creating your content.
7. Scary Mommy

Scary Mommy is a fearless blog that discusses even the most difficult topics, including loss and grieving. Of course, it also publishes ample how-to and pregnancy posts too. Scary Mom also has a book club that helps members of its community connect.
Top Content to Learn From
Why Scary Mommy Attracts So Many Visitors
Scary Mommy attracts visitors by:
Writing honestly and openly about any topic, no matter how difficult or painful.

Growing its community through a book club, videos, and online shop.

Encouraging readers to sign up for regular newsletters.

Placing its blog posts in meaningful categories, making browsing easy.
Tip: Visit Scary Mommy to see an example of how to make a site easy for visitors to browse.
8. Pregnant Chicken

Pregnant Chicken tends to focus on the interests of soon-to-be and new parents. It publishes a lot of product reviews, which some people will find useful. It also has general advice written by people who have experienced challenges like ectopic pregnancies and prenatal depression.
Top Content to Learn From
Why Pregnant Chicken Attracts So Many Visitors
Readers come to Pregnant Chicken because the site:
Offers real advice written by real mothers.

Helps parents choose reliable, safe products for their children.

Focuses on pregnant people and new parents, groups that tend to feel a lot of anxiety and need support.

Is well-designed, attractive, and easy to browse.
Tip: Use Pregnant Chicken to discover topics and keywords that you can add to your website.
9. Mommy Evolution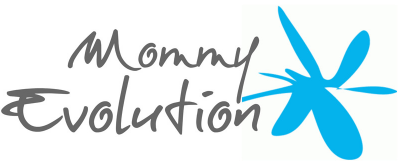 Mommy Evolution publishes blog posts about topics like parenting, recipes, and education. It also has a Book Nook where parents can learn more about books for children.
Top Content to Learn From
Why Mommy Evolution Attracts So Many Visitors
Mommy Evolution gets a lot of visitors because it:
Connects with guest writers to reach new audiences.

Covers diverse topics.

Encourages readers to sign up for its weekly newsletter.

Maintains several active social media profiles.
Tip: Visit Mommy Evolution to learn more about special needs children and the information their parents need.
10. Modern Mom

Modern Mom writes about topics that interest parents of children of all ages. Whether readers have newborns or teenagers, they'll find useful information at Modern Mom.
Top Content to Learn From
Why Modern Mom Attracts So Many Visitors
Modern Mom gets a lot of traffic because it:
Has a dedicated group of writers focused on expert topics.

Addresses common problems that parents experience.

Encourages parents to make time for themselves.

Doesn't limit itself to the parents of young children.
Tip: Read Modern Mom to see how you can create content for a broad range of parents.
Hire Parenting Writers to Increase Your Organic Traffic
Websites face a lot of competition in the parenting segment. Increase organic traffic to your site by hiring professional content creators with plenty of experience writing for parenting blogs, companies, and marketers.
Scripted makes it easy for you to hire the right parenting writers for your website. Browse the profiles and writing samples of parenting writers so you can build a team of professionals that matches your needs.

---
Published by
Carolyn Heard
on Friday, March 12, 2021
in
Blogs
,
Family
,
Organic
,
Parenting
,
Alpha Mom
,
How To Be A Dad. Mama Knows It All
,
Modern Mom
,
Mommy Evolution
,
Parenting.Com
,
Pregnant Chicken
,
Rookie Moms
,
Scary Mommy
,
The Realistic Mama
.