Top 10 Finance Websites by Organic Traffic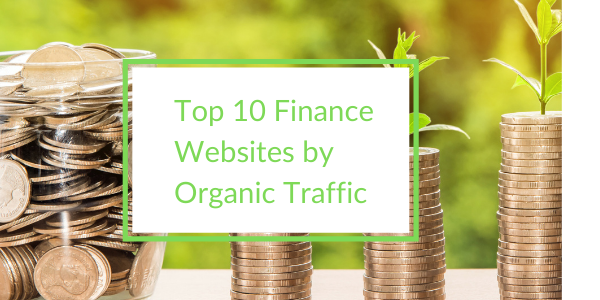 Top 10 Finance Websites by Organic Traffic
Finance is a broad term that describes activities associated with credit, banking, debt, money, capital, and investing.
The world of financial services is undergoing rapid changes as physical banks transition online. Finance consumers are becoming a lot more informed because of online resources — they're also less loyal compared to their predecessors. That is why, if you want to get noticed, you must create a memorable online presence that showcases value and credibility.
To make an impact and hit key goals, you'll need to create content that stands out from your competitors. To do so, you must emphasize a great customer experience, focusing on quality content. Position yourself as a leader, offer something of value, and your traffic will increase. Publish regular content that consistently delivers the value your audience comes to expect, and you'll grow the type of following that drives success.
To provide inspiration, SimilarWeb offers a list of the top-ranked finance websites based on traffic. These websites cover finance, financial planning and management, credit and lending, and investing. Although these websites are diverse in terms of what they offer, they all have one thing in common — they publish high-quality content to drive higher conversion rates. Effective content marketing is critical to any website's success, yet it is easier said than done. These websites offer insight into the difference professional, quality content makes.
What Are Finance Websites, and Why Do They Matter?
Whether you offer support for personal banking, business banking, or both, one thing is certain, financial planning is essential. Considering 59 percent of adults in the United States lived paycheck to paycheck in 2019, and as of July 2019, 28 percent of American adults had no emergency fund, the finance industry is highly impactful. Finance resources are more than a topic of interest or a means of entertainment. They're educational tools that can transform lives.
That is why online users from around the globe seek advice and support for their businesses as well as within their personal lives. Finance websites help address the financial needs of individuals and organizations. While most offer a product or service, the top financial websites go above and beyond in terms of available tools, advice, and guidance. They have become names that people know and trust.
The list of finance websites below differs based on what they offer consumers. However, each website has one thing in common: they understand their audience and publish content accordingly. From webpages to ebooks, blog posts to social content, they have implemented content marketing strategies that fuel their reputation and overall success.
#1 Paypal.com
PayPal is the faster, safer way to send money, receive money, make online payments, and set up merchant accounts. Offering an electronic alternative to traditional paper methods, there's a season why paypal.com is the most visited finance website on the web. Being the biggest online payment processor in the world, PayPal receives an average of 560 million visits per month. Since the inception of paypal.com, the company has recorded over 1.7 billion transactions. Paypal.com is now ranked 73 worldwide by traffic. While most traffic comes from U.S. residents (38 percent), paypal.com also receives a significant amount of traffic from Germany, the United Kingdom, France, and Australia. The company's marketing strategy is focused on referrals (41.20 percent), closely followed by direct (40.89 percent), with 12.11 percent coming from search — 89.43 percent of which is organic.
When you visit paypal.com, you immediately noticed a well-designed, minimal homepage. Sections of content are presented as you scroll down, including CTAs (i.e., find out more, download the app, etc.). The main menu is simple, offering just six options: 
Personal 

Business 

Send 

Request 

Help 

Francais
Each of these options directs you to varying subtopics. When you scroll down to the very bottom of the homepage, you'll see more options, such as about, PayPal blog, jobs, and partners. PayPal's blog, known as PayPal Stories, covers topics such as people, business, technology, vision, and newsroom. The content showcases PayPal as a leader in the industry, shining a spotlight on their involvement in communities worldwide. For example, PayPal Surpasses $100 Million in Donations this GivingTuesday. 
#2 Chase.com

Chase Bank is a "consumer banking company" that offers mortgages, commercial banking, credit cards, investing, auto loans, retirement planning, and business banking. Offering supportive online banking services, as they say at Chase, "we've transformed the banking experience so you can bank your way."
Each month, chase.com records an average of 173 million visits, nearly 99 percent of which comes from the United States. Chase.com's marketing strategy focuses on direct, with 86.87 percent of traffic coming from this channel, followed by search, which accounts for 10.33 percent of traffic.
A well-designed website, chase.com highlights available products and services, including business services, credit cards, home loans, savings, etc. Although pushing these products and services is their main objective, they offer their customers much more. Their News & Stories section focuses on resources that support the financial needs of consumers, publishing articles such as: 
#3 Investing.com
Offering real-time quotes, streaming charts, financial news, stock market data, and more, investing.com provides a wealth of knowledge and related resources. Recording an average of 162.4 million visits per month, traffic to investing.com comes from around the globe, with the top five countries being: 
The United States

Russia 

Turkey 

Brazil 

The Republic of Korea (South Korea)
Investing.com's marketing strategy is focused on direct, with 67.86 percent of traffic coming from this channel, followed by search with 21.03 percent — 99.71 percent of which is organic.
Compared to some of the other websites on this list, investing.com's homepage is fairly busy in terms of available content. While many banks and software companies take a more minimalistic approach, investing.com is all about delivering news and data. Several menus are visible on the homepage, highlighting categories such as insights, charts, technical, education, and crypto. The website also regularly publishes content on its blog, focusing on topics related to "company news" and "inside investing."
#4 Tradingview.com
Simple enough for beginners yet practical enough for technical analysis experts, TradingView is unique in that it's a social platform for investors and traders. Offering stock charts, live quotes, and expert trading ideas, tradingview.com, sees an average of 100 million visits per month. Traffic comes from dozens of countries, including the United States (15 percent), India (9.9 percent), Russia (5.27 percent), the United Kingdom (4.60 percent), and Turkey (4.42 percent). 
TradingView's content marketing strategy focuses on direct, with 80.56 percent of traffic coming from this channel, followed by search with 12.1 percent — 99.91 percent of which is organic.
Tradingview.com offers a plethora of valuable resources that help visitors make more informed trading and investing decisions. The site is full of charts and data. However, there is also plenty of quality written content, especially on TradingView's blog. The platform has published dozens of articles across topics such as Bitcoin charts, widgets, business updates, stock screener, mobile, market analysis, and more. All content is created with a specific target market in mind, helping TradingView achieves higher conversion rates.
#5 Intuit.com
Most people who have filed their own taxes or are involved in their company's finances have likely heard of Intuit. The company serves over 50 million people with products such as TurboTax and Quickbooks. Each month, intuit.com sees an average of 93 million visits to their site. The majority of this traffic comes from the United States (78.97 percent), followed by Canada (7.26 percent), the United Kingdom (4.87 percent), and Australia (2.24 percent). Inuit's marketing strategy focuses on direct, with 63.63 percent of traffic coming from this channel, followed by search with 15.20 percent. Three of the five top organic keywords include "Quickbooks," which is one of Inuit's most popular products.
Once you visit intuit.com, you have the option to explore the company's three core products — TurboTax, Quickbooks, and Mint. You can also browse one of four categories, including products, support and communities, company, and careers. 
On the homepage, the content clearly showcases why the visitor should consider Intuit. This is followed by a "news and highlights" section, which will take you to the Intuit blog. In-depth articles are available, covering topics such as: 
Technology 

Social responsibility

Taxpayer empowerment. 
At the bottom of the homepage, you can browse content that relates to the following — company, for individuals, for small business, and for accountants.
#6 Fidelity.com
Offering financial planning and advice, wealth management services, retirement plans, and a wide range of investment products, fidelity.com sees an average of 77.4 million visits per month. The vast majority of traffic is direct (81.8 percent), coming from the United States, followed by search (13.72). When you visit fidelity.com, you have the option to log in or create an account. However, those without an account can still access the site's content. The top menu offers five options:
Accounts and trade

Planning and advice 

News and research 

Investment products

Why Fidelity?
As you scroll down the homepage, there are chunks of content intended to support visitors and their unique needs—for example, the visitor's ability to obtain their retirement score or gain insights from Fidelity experts. 
Further down the homepage, there are over two dozen additional categories, including bonds, mutual funds, life insurance, stocks, FAQs, and more. The bottom menu also makes it easy to follow Fidelity on social media, with over 268,000 followers on Facebook. When it comes to the latest business and financial headlines, Fidelity regularly publishes the top news categorized by editors' picks and top headlines.
#7 adp.com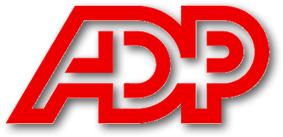 Offering industry-leading online payroll and HR solutions, ADP was first founded in 1949. The company has achieved continued success, now seeing an average of 76 million visits to adp.com each month. Known for the software and services they offer business owners, they now have over 700,000 clients. The majority of visitors are from the United States (91.2 percent), followed by Canada (3.68 percent), and France (0.96 percent). Adp.com's marketing strategy focus on direct with 63.22 percent of traffic coming from this channel, followed by search with 13.42 percent — 98.05 percent of which is organic.
Upon visiting adp.com, you will immediately notice the minimalistic homepage. The main menu features options such as what we offer, who we serve, resources, and about ADP. Under "resources," visitors can access a wide selection of topics and choices depending on their needs and interests. For example, small business, midsized and enterprise business, tools, events, and SPARK blog. 
As they say at ADP, "the resource center will take your organization to the next level with tools and resources that help you work smarter, regardless of your business's size and goals." For example, some of the topics covered for "small business" include paying your people and maintaining compliance. 
All the resources published are intended for a specific audience, offering valuable insight and guidance.
#8 Creditkarma.com
Credit Karma is so successful because the company offers free credit scores and credit reports without any hidden fees. Their goal is to help consumers gain control over their credit. Each month, creditkarma.com records an average of 56.8 million visitors, with 98.45 percent of traffic coming from the United States (98.45 percent of traffic). Creditkarma's marketing strategy is focused on direct, with 72.29 percent of traffic coming from this channel, followed by search with 21.14 percent — 99.46 percent of which is organic.
When you visit creditkarma.com, it's easy to find what it is you're looking for due to the drop-down menus at the top of the homepage. These menus include: 
Cards 

Loans 

Auto 

Home 

Resources 

Taxes 

Savings. 
Updating content regularly within the resources section, visitors know they will find reputable content when they need it. For example, Credit Karma's blog features the latest stories in addition to educational articles. Some examples include The 4 best ways to use a credit card and What are the 2020 standard deduction amounts?
#9 Citi.com
Citi is an American bank and financial service corporation that aims to enable growth and economic progress. Offering services and support for credit cards, lending, investing, banking, and wealth management, it's no surprise that citi.com records an average of 49 million visits each month — over 97 percent of which comes from the United States. Citi.com's marketing strategy focuses on direct, with 68.41 percent of traffic coming from this channel, followed by search with 20.69 percent of traffic. Based on the services offered and the design of Citi's website, it's easy to navigate to your area of interest.
The homepage features key topics that allow you to learn more, including:
Simple banking 

Savings

Citi rewards credit card 
The most recent articles published on the site are also highlighted on the homepage, offering informative and engaging content. For example, under the category life and money, "4 Ways to Get Organized and Hit This Week's Goals." There are also several dozen webpages published that provide guidance, including content on Citi's story, careers, accounts, and more.
#10 td.com
TD Canada Trust is a commercial banking operation that offers products and services to more than 10 million Canadians and customers from the United States. Of the 44 million visits td.com sees each month, just over 84 percent is from Canada, followed by 14 percent from the United States. Based on their loyal customer base, nearly 60 percent of traffic is direct, with 25.9 percent coming from search — 90.83 percent of which is organic.
Similar to other bank websites, there are clear options to choose from within the homepage's main menu. For example, my accounts, how to, products, solutions, etc. As you scroll down, there are more specialized options, such as "explore mortgage options" and "invest and trade online." This is followed by the "updates from us" section, which offers advice, community initiatives, digitals tools, recent updates (i.e. COVID-19-related fraud), and digital tools. 
While many of td.com's web pages are static, they do regularly update their blog and newsroom. This content is intended to guide their audience, helping them improve their financial well-being.
Why Outsource Your Finance Content?
Study after study, it's been shown that businesses that execute an effective content marketing strategy drive more traffic, get more leads, and attract more customers — and they do so more cheaply than those focused on paid digital marketing. However, creating quality content is hard.
Creating quality content takes a lot of time and effort. Research shows that the average blog post now takes approximately 3 hours and 55 minutes to write. That is why it's so beneficial to outsource this task. Not only will you save time and achieve a greater ROI, but when you work with expert writers, your website's content will help position you as a leader in your industry. The more quality content you publish, the more credible you will become. This helps you build trust and loyalty among your audience. As traffic increases, you will benefit from higher conversion rates.
Outsourcing your content is also a cheaper option than hiring a full-time, in-house writer. Hiring freelance finance writers brings a unique approach to your content strategy, as freelance writers can help you develop fresh ideas. Again, this will allow you to position yourself as a leader in your industry, building a brand and website that your visitors trust. As you become more credible and build a loyal following, you will increase traffic to your site and boost conversion rates.
Scripted Can Help
Finding writers you can count on is easier said than done. While there is A LOT of content online, quality content is not easy to find.
To source writers you can trust, you need to know where to look. Scripted makes the hiring and content creation process simple by offering an all-in-one-platform and a selective talent pool of expert writers. Whether you require blog posts, press releases, newsletters, social media posts, or any other type of content, our team of expert finance writers will help you reach key milestones.
Visitors seeking financial products and/or services, as well as finance-related advice, expect accurate, valuable content. Expert writers will help you bridge this gap, which is why you should kickstart your content marketing strategy as soon as possible.
The hiring process could not be more simple. Once you become a Scripted member, you will gain access to thousands of professional freelance writers who specialize in varying industries, including finance. Simply create a job listing and wait for writers to submit proposals (you can also hand-pick select writers and invite them to send pitches). Once you find writers you'd like to work with based on their profiles and portfolios, you can accept their proposals. The entire process is completed within the Scripted platform, ensuring optimal productivity. Once you find writers you like to work with, rehiring is simple. Again, this helps you save time and money.
For those who prefer to take a more hands-off approach, Scripted Cruise Control offers a more in-depth content marketing solution. A team of Scripted experts will provide a complete content marketing strategy, in addition to account management, content creation, and analytics. As we say, "let Scripted take the wheel." Once you become a Scripted Cruise Control customer, you will gain access to a dedicated account manager and SEO specialist.
To find out more about Cruise Control, you can request a consultation to speak with an account manager.
Ready to get started? Browse Scripted's talented pool of accounting and finance writers today!

---
Published by
Carolyn Heard
on Thursday, March 25, 2021
in
Blogs
,
Finance
,
Adp.Com
,
Chase
,
Citi.Com
,
Creditkarma.Com
,
Fidelity.Com
,
Intuit.Com
,
Investing.Com
,
Paypal
,
Td.Com
,
Tradingview.Com
.