Best SaaS Blogs by Traffic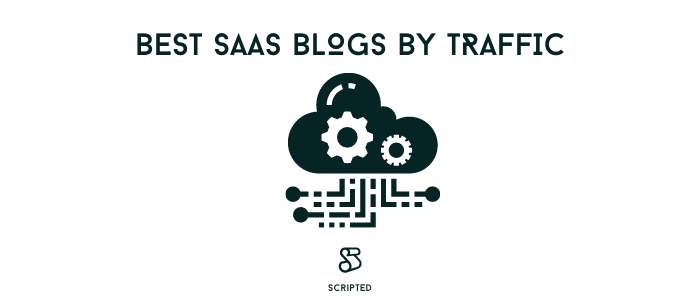 By 2023, global spending on SaaS services and support is expected to reach $143 billion. Cloud-based software solutions offer an agile, cost-effective way to deliver software, and the COVID-19 pandemic has amplified the benefits of using SaaS, rather than on-premise, tools for all kinds of business applications. 
But the competitive, fast-moving SaaS world is a complex one, with a multitude of platforms, services, and protocols for users ranging from solo bloggers needing an email service to large corporations seeking solutions for managing giant data sets in the cloud. The best SaaS blogs on the web today are designed to help both seasoned SaaS professionals and new adopters keep up with the SaaS industry and get the most out of the services they need. 
These seven SaaS-focused blogs lead the industry with insights, reviews, tutorials, and the latest news on everything related to SaaS. Written by many of the SaaS industry's leading innovators and tech experts, they cover the entire SaaS landscape, and they're all distinguished by high monthly traffic that comes largely from organic search.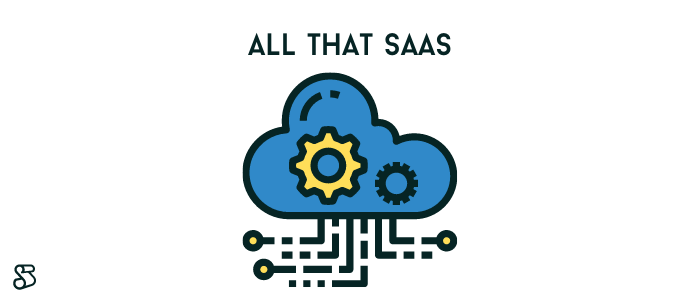 Averaging around 16,000 monthly visitors, All That SaaS gets about 85 percent of its traffic entirely from organic search. All That SaaS is devoted to impartial reviews of popular SaaS products, apps, and services. But it also features a collection of longer articles on topics such as implementing SaaS solutions, SaaS marketing platforms, and creating a SaaS startup from scratch. 
All That SaaS also features roundups of multiple SaaS tools and platforms around specific niches and needs, such as invoice apps for small businesses and digital mail management software. This dedicated SaaS blog site also includes a category of posts offering alternatives to popular SaaS software such as the videoconferencing app Zoom and Microsoft's PowerPoint for creating presentations.
Why It's Successful: All That Saas says it was created with the goal of becoming the "world's first complete SaaS blog," and it does just that. Written by a diverse group of UI/UX developers, marketers, and software specialists, All That SaaS is entirely focused on helping site users learn about the world of SaaS and find the products they need. Unlike many other well-known blogs, All That SaaS is not sponsored by any SaaS company or product, so visitors know they'll find expert, impartial information on just about any topic related to SaaS and SaaS software products.
Hubspot is one of the web's most famous names for cloud-based tools to meet a wide range of business needs. But aside from connecting people with its products, Hubspot also has a blog-like section devoted to resources, tools, and tutorials to help users get more out of their SaaS tools and services. Hubspot averages about 835,000 monthly visitors, and although only about 37 percent of that traffic comes from search, nearly all (98.99 percent) of that search traffic is organic.
Hubspot's blog includes "how-to" articles on topics such as making QR codes, creating better email subject lines, and best practices for building an online brand. This section also features webinars, downloadable templates, and free ebooks aimed at helping people learn about SaaS, adopt Hubspot tools in their own businesses, and build an online brand. Hubspot also offers training and certificate programs on SaaS-related topics such as digital marketing and advertising.
Why It's Successful: Hubspot has built a reputation as a comprehensive, authoritative resource on all things related to growing an online business, and their suite of cloud-based CRM tools offers solutions and support for sales, marketing, and more. But whether or not users decide to try Hubspot's CRM platform with its free and paid subscription plans, anyone can access its robust SaaS-related resource section, download its ebooks and view its webinars, all entirely free.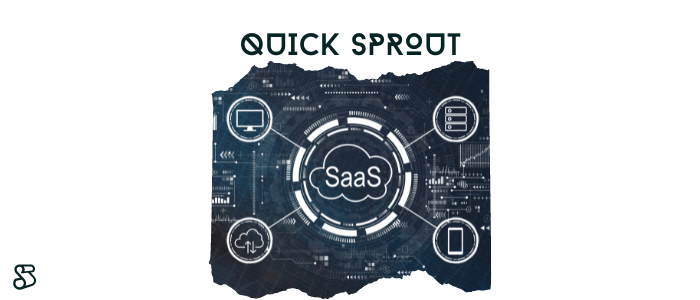 Created by well-known marketing expert Neil Patel, Quick Sprout is a broad-spectrum resource for all aspects of digital marketing and brand development. But the Quick Sprout blog also offers plenty of information on choosing and using a wide range of SaaS tools and services to do everything from managing email campaigns to handling digital payrolls. Along with detailed rundowns of all kinds of business-related SaaS products, Quick Sprout's blog also offers plenty of "how-to" articles, tutorials and product recommendations, and roundups. 
Quick Sprout averages around 600,000 monthly visitors, and nearly 70 percent of its traffic is entirely from organic search. The site was acquired in 2018 by digital entrepreneurs Lars Lofgren and Corry Cummings with the goal of expanding its scope and positioning it as a go-to resource for online businesses. Now, Quick Sprout focuses on informing users which SaaS tools are trustworthy and cost-effective at any stage of business development, with more than 500 guides, tutorials, and "Best of" roundups of the most popular SaaS business tools.
Why It's Successful: Quick Sprout's blog is devoted to helping online businesses to succeed, and that requires the best SaaS tools available today. Quick Sprout offers convenient roundups in product categories ranging from VoIP services to blogging platforms, a robust catalog of ebooks and tutorials, and downloadable PDF guides.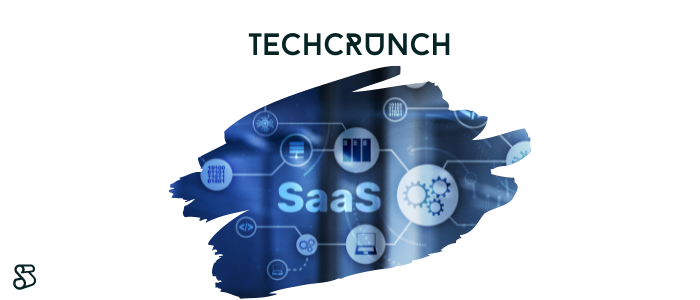 Since its launch in 2005, TechCrunch has been providing news, reviews, and useful information for tech startups and other online businesses. Now, this blog-style newsmagazine sees around 15 million visitors monthly, with about 43 percent of that traffic almost exclusively (99.97 percent) from organic search.
 In a combination of short posts, long articles, and video content, TechCrunch offers commentary and how-tos on trending SaaS products, digital marketing, and a wide range of other tech-related content that's both reader-friendly and detailed enough for industry insiders. TechCrunch also features a long list of newsletters on niche subtopics such as startups, markets, and a weekly review of trending tech topics.
Why It's Successful: TechCrunch targets a specific audience of tech-savvy marketers and entrepreneurs with stories, resources, and guides on a wide range of topics, including SaaS tools, applications, and platforms. TechCrunch has built a reputation as an authoritative source for tech-related news, and it offers trusted, well-researched reviews and commentary on SaaS products and tools.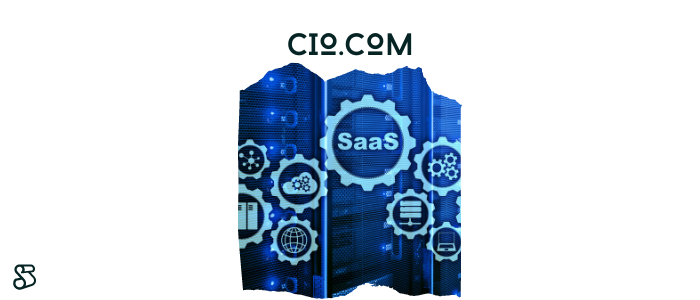 US-based CIO.com is a digital magazine and resource center for IT professionals and entrepreneurs. With around 1.5 million monthly visitors, CIO.com gets more than three-quarters of its traffic (77.42 percent) entirely from organic search. Similar to TechCrunch, CIO aims to cover a wide range of tech and SaaS-related topics such as cybersecurity, digital transformation, and Big Data in the cloud.
CIO features a wide range of posts and long articles on topics related to the intersection of business, technology, and their implications for the future. Users can also sign up for a variety of newsletters featuring how-to's, trends, and reports on the applications of artificial intelligence, SaaS products, and other tech-related topics. 
Why It's Successful: As the name indicates, CIO.com targets a highly specific niche in the tech market–high-level information specialists who need current, authoritative information on new technologies, tools, and platforms. CIO.com delivers in-depth reports, provides resources, and connects users with an online community for sharing experiences and information about cloud-based technologies and SaaS tools.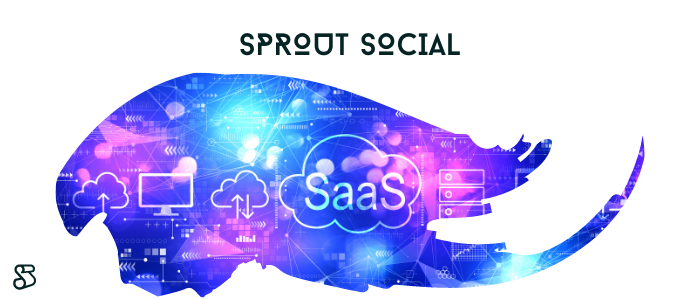 US-based Sprout Social focuses on SaaS tools and cloud-based platforms that relate specifically to social media for marketers and entrepreneurs. Sprout Social averages 2.66 million visitors per month, and just over half (56.28 percent) of that traffic comes largely (98.34 percent) from organic search.
Sprout Social's Blog is called "Insights," and it features a wide range of articles, templates, and guides on topics such as social media audits, tool, and platform reviews, and customer care for businesses. Sprout Social also offers its own tools and support for gaining more social media exposure on leading platforms such as Twitter, Facebook, and LinkedIn.
Why It's Successful: Sprout Social is dedicated to serving just one aspect of the SaaS world: social media and the businesses that use it to build their brand. It offers a blend of advice, how-to and technical information on leveraging the power of all the leading social media sites for greater exposure, and it provides guidelines for integrating a range of apps and platforms to manage a social media presence.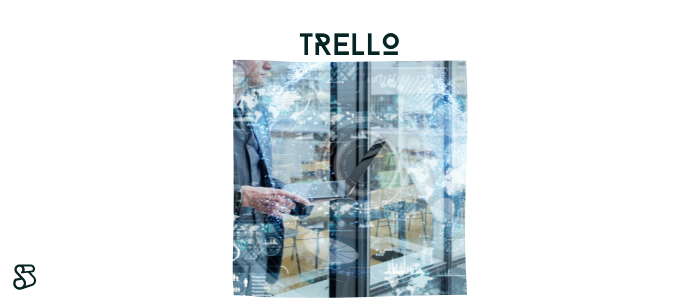 Trello is both a productivity tool and a resource center for startups, enterprises, and the teams they use. Along with plenty of information on making the most of Trello itself, the Trello blog offers tips on productivity, work culture in the digital age, and integrating other apps and SaaS tools for collaboration and better teamwork. 
Trello averages just over 104 million visitors per month. It's unique among the resources listed herein that only 7 percent of its traffic comes from search–but nearly 94 percent of that traffic is entirely organic. The Trello blog also includes a section for enterprise-level content and offers free downloadable guides for boosting productivity in the workplace.
Why It's Successful: Trello's blog builds on the benefits of the Trello platform itself, targeting workplace teams and the issues they face. Trello's blog content offers tips and solutions for working remotely, collaborating successfully, and other concerns related to productivity and work successfully in the digital age. Although Trello's goal is to promote the use of the Trello tool, it also addresses broader topics that help non-users, too.
SaaS and other cloud-based technologies are redefining the way the world does business, and your business needs content writers who know their way around this topic. Scripted has content marketing solutions for businesses of all kinds, with a deep pool of writers who can help increase organic traffic to your site. Browse our pool of seasoned SaaS writers and start your content marketing plan today.