Best Music Industry Blogs for Inspiration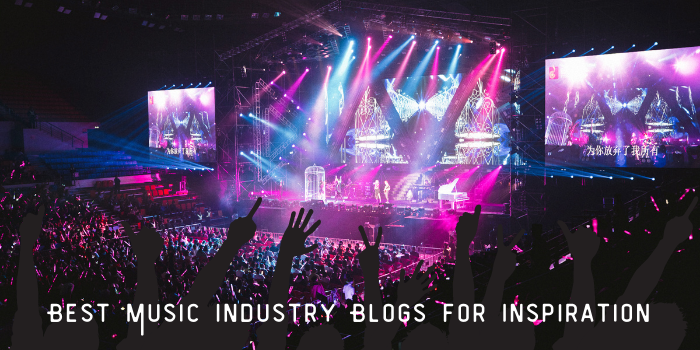 Musicians and music fans have never had this much choice for reading up on the latest industry news. Whether it's rock, pop, EDM, or hip hop you seek, discovering new artists is often just one click away. Some blogs focus on general music topics, appealing to a wide audience, whereas others solidify a spot within niche markets, focusing on a specific type of reader.
Regardless of what the following blogs strive to achieve or who they actively target, the ten blogs below all have one key thing in common — they consistently post high-quality content. Let's check them out!
1. Pitchfork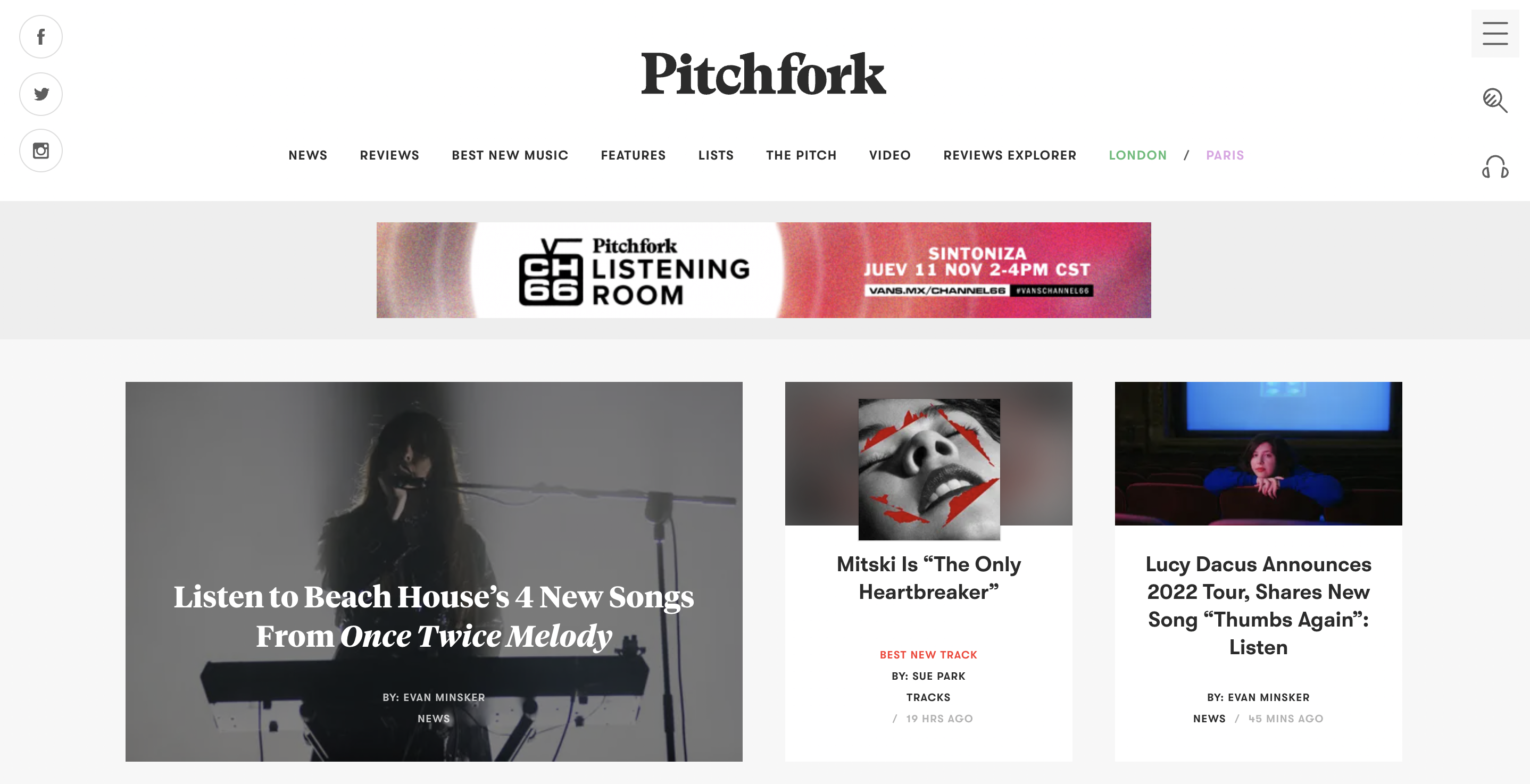 Pitchfork was first launched in 1996 and has since become one of the most popular music resources online. This digital music magazine covers a wide range of genres, ranging from metal to hip-hop, electronic to experimental. Publishing content daily, this beloved music publication offers its readers reviews, interviews, news coverage, and much more. Whether you're reading the latest listicles or guides on the best new music, Pitchfork remains the "most trusted voice in music." Pitchfork is so successful because they bring fresh content daily that helps their audience discover music in a thought-provoking way. They also have over 1.4 million followers on Facebook, allowing them to distribute their latest blog posts to a large audience.
2. Brooklyn Vegan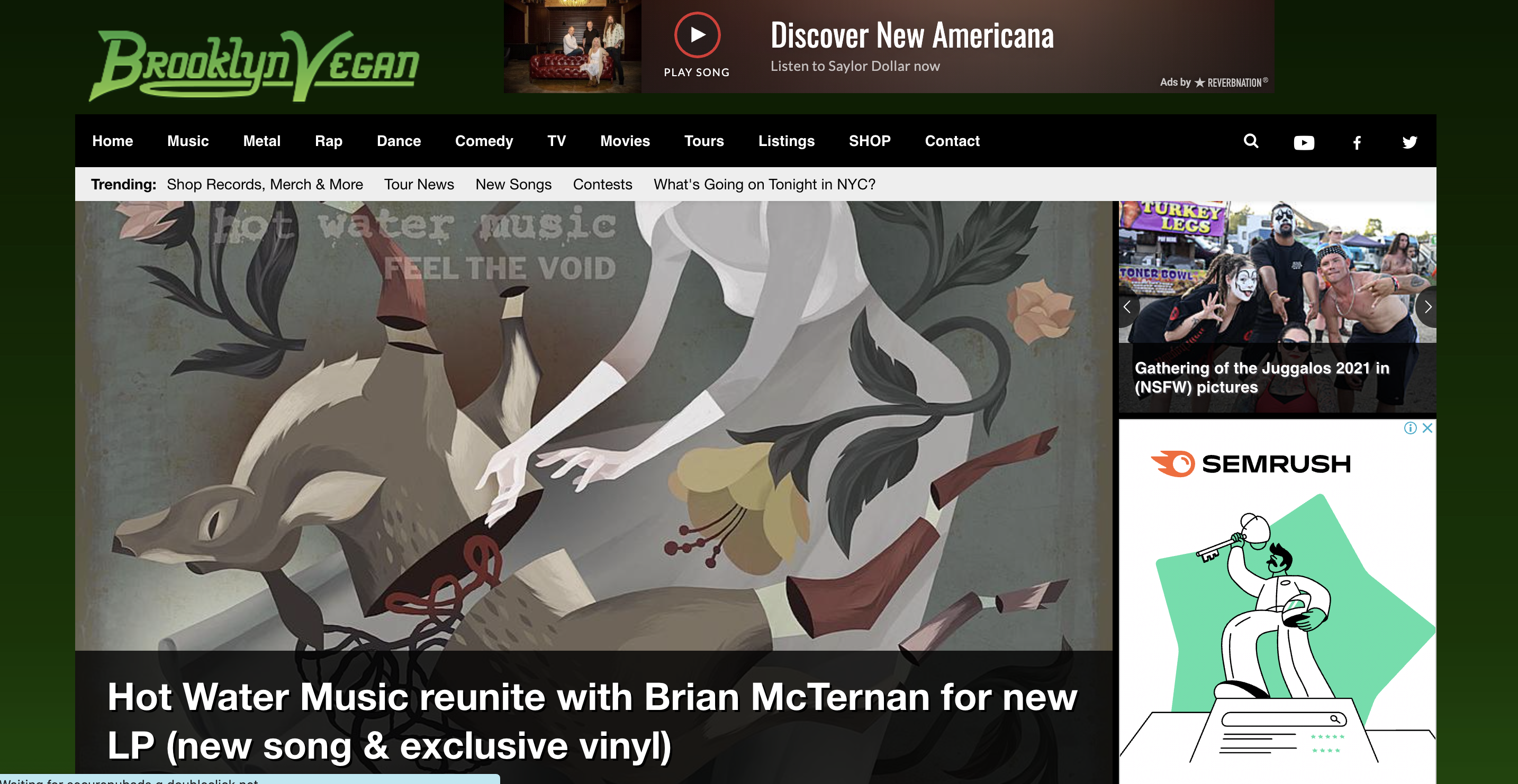 Brooklyn Vegan is an independent music blog that encourages its community to engage with content by leaving comments and opinions on the site. Founded in 2004, this blog primarily focuses on music-related news and events that take place around the New York City area. Again, this is what makes this blog unique. They have focused on a more specific niche and target audience. However, all music fans will appreciate the content they publish, as plenty of it appeals to all audiences. Examples include 32 Ne Metal & Hardcore Songs Out This Week and Lorde Goes Flower Child on New Album 'Solar Power' (Stream It) Posting 10+ articles a day means there's always interesting content for every reader.
3. Billboard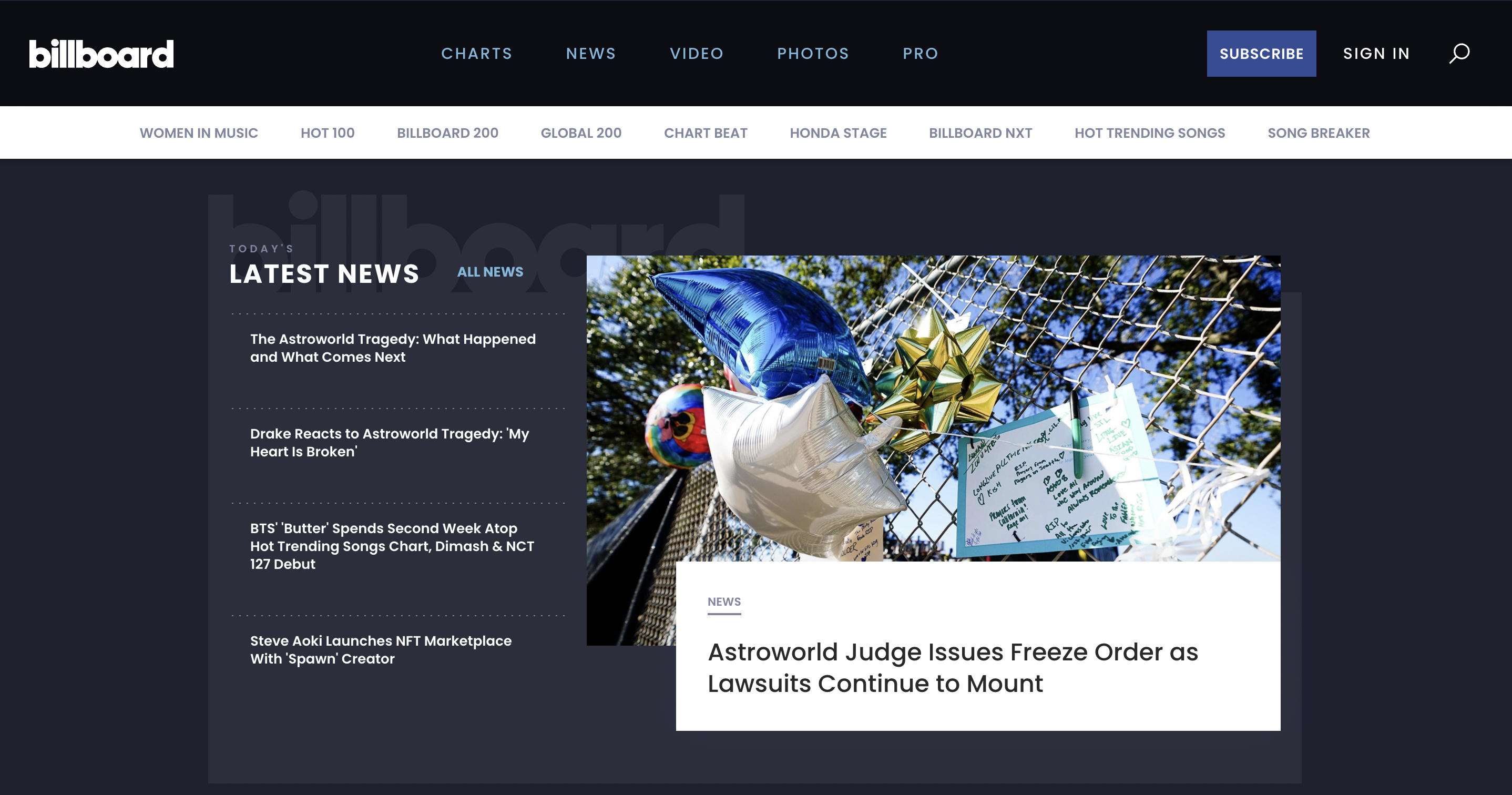 Billboard Magazine's blog, Billboard.com serves as a popular source for all things related to Top 40 music news. What makes this blog unique is that it specifically focuses on what's popular and trending at the moment. This appeals to both musicians and fans, as musicians can stay ahead of what's most popular and fans can discover the latest music. Upon visiting the homepage, you'll find the main menu, offering categories such as events, Hot 100, and Global 200. You'll also find "today's latest news" and the current top artists, which are updated daily.
4. Hypebot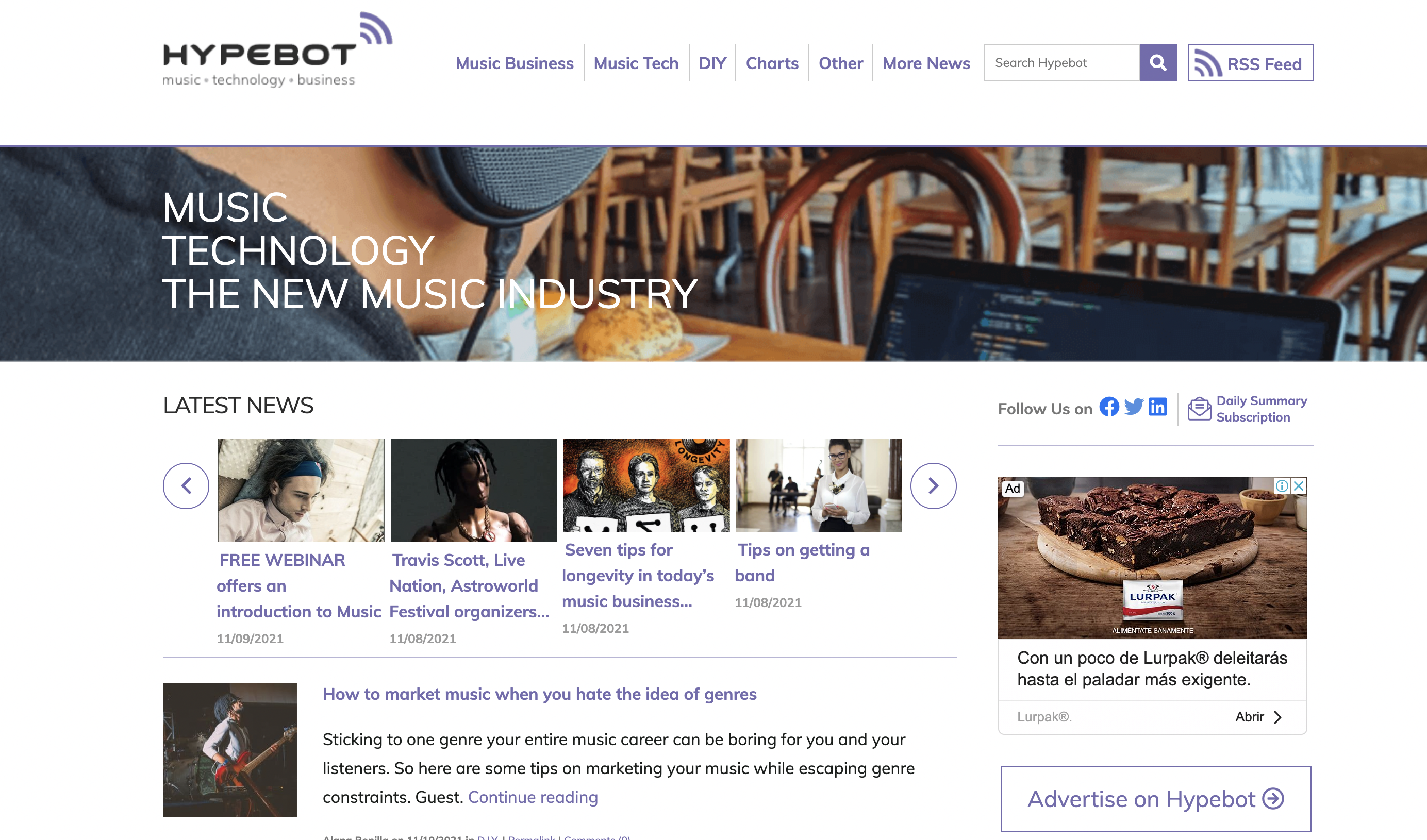 Hypebot is the source of information for the latest music technology, music, and the music business. Although there is plenty of interesting content for all music lovers, Hypebot appeals to those who are interested in the industry itself, including musicians and producers. In-depth articles guide musicians across various genres in the form of "DIY" posts. For example, How to Hire a Booking Manager and Top Music "Growth Hacks" You Need to Avoid. This content is created with the target audience in mind. Hypebot understands its audience and responds accordingly. The site itself is minimalistic in its design, focusing solely on delivering consistent, quality content.
5. Consequence of Sound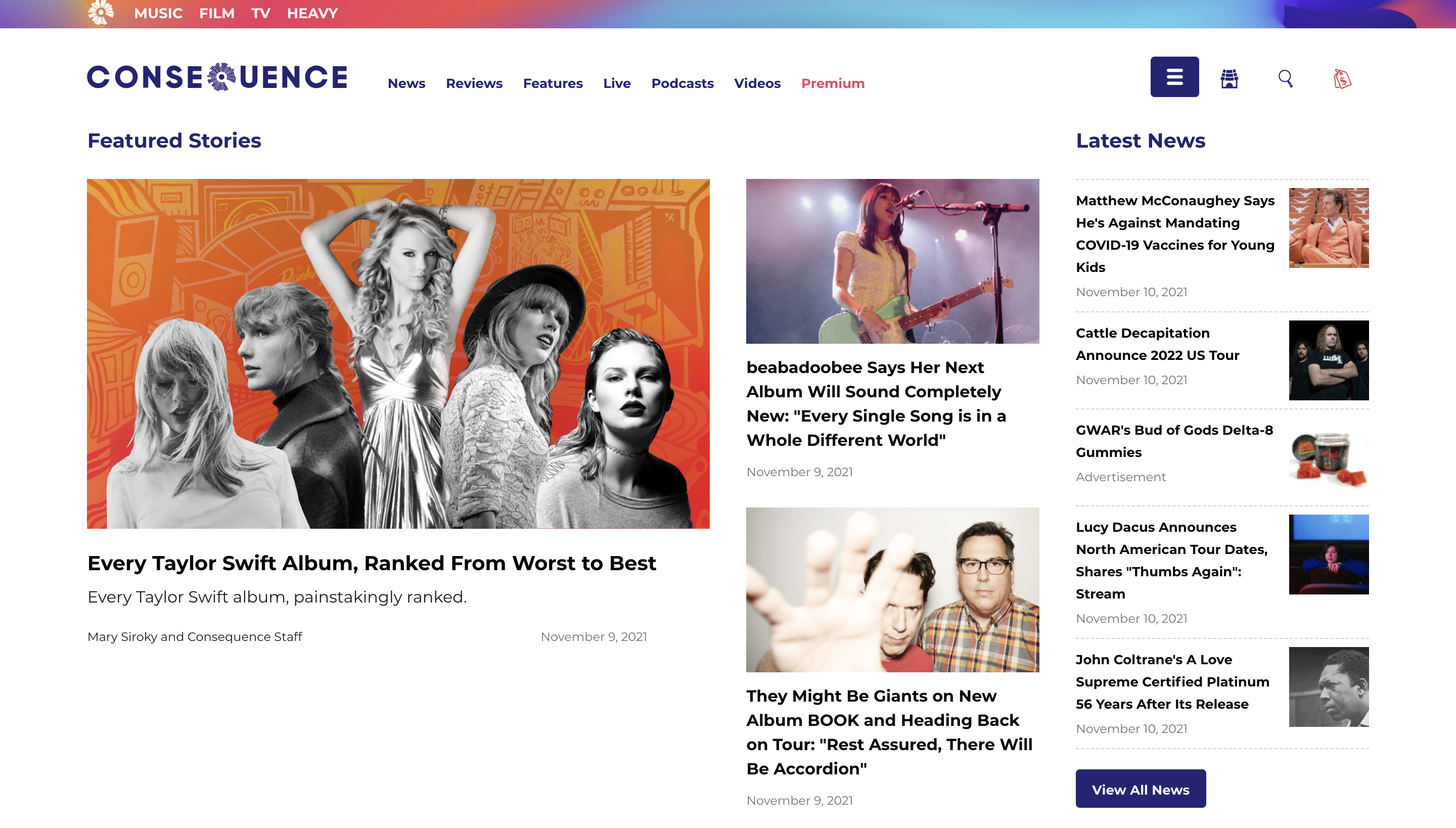 For those seeking the latest news and rumors circulating the global festival scene, Consequences of Sound is one of the best sources. This independently-owned online magazine also features the music latest news, reviews, and editorials. Movies and television are also core areas of focus. The homepage is flooded with popular stories and lists, such as the 50 Best Punk Songs of All Time and 10 Record Store Day 2021 Releases Every Music Fan Should Own. The entire site is essentially a blog, being the ultimate source for breaking industry news. Consequence of Sounds knows its audience and markets new content to more than 1.8 million Facebook followers and hundreds of thousands of followers across Instagram, Twitter, and TikTok.
6. Neon Music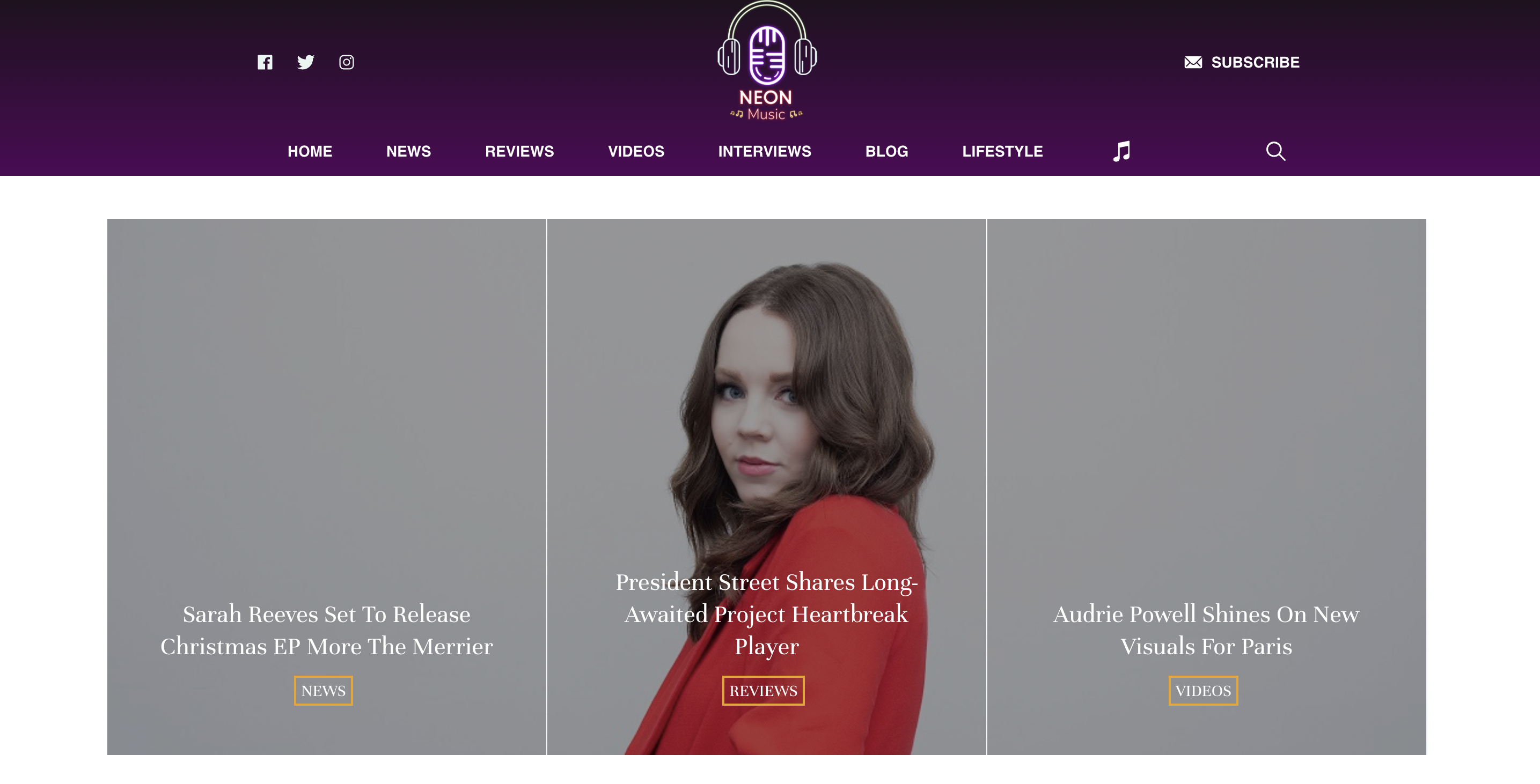 Neon Music is an online music publication that covers all things music-related, offering news, reviews, videos, and interviews. Much like the other blogs on this list, their attention to detail and level of accuracy are high, positioning them as leaders in this space.
What sets Neon Music apart is that it also features a lifestyle section, focusing on the type of people that read their content. Sample lifestyle pieces include Why You Shouldn't Be Too Disappointed About Another Canceled Festival Season and Adding Normality to Your Lockdown Days. Neon Music also has a dedicated blog outside of all this content, publishing pieces such as What Are the Effects of Music on Human Behavior and Songs to Promote Good Vibes and Positivity. The content is unique and speaks to the reader. This has allowed Neon Music to create a dedicated community and following.
7. Popjustice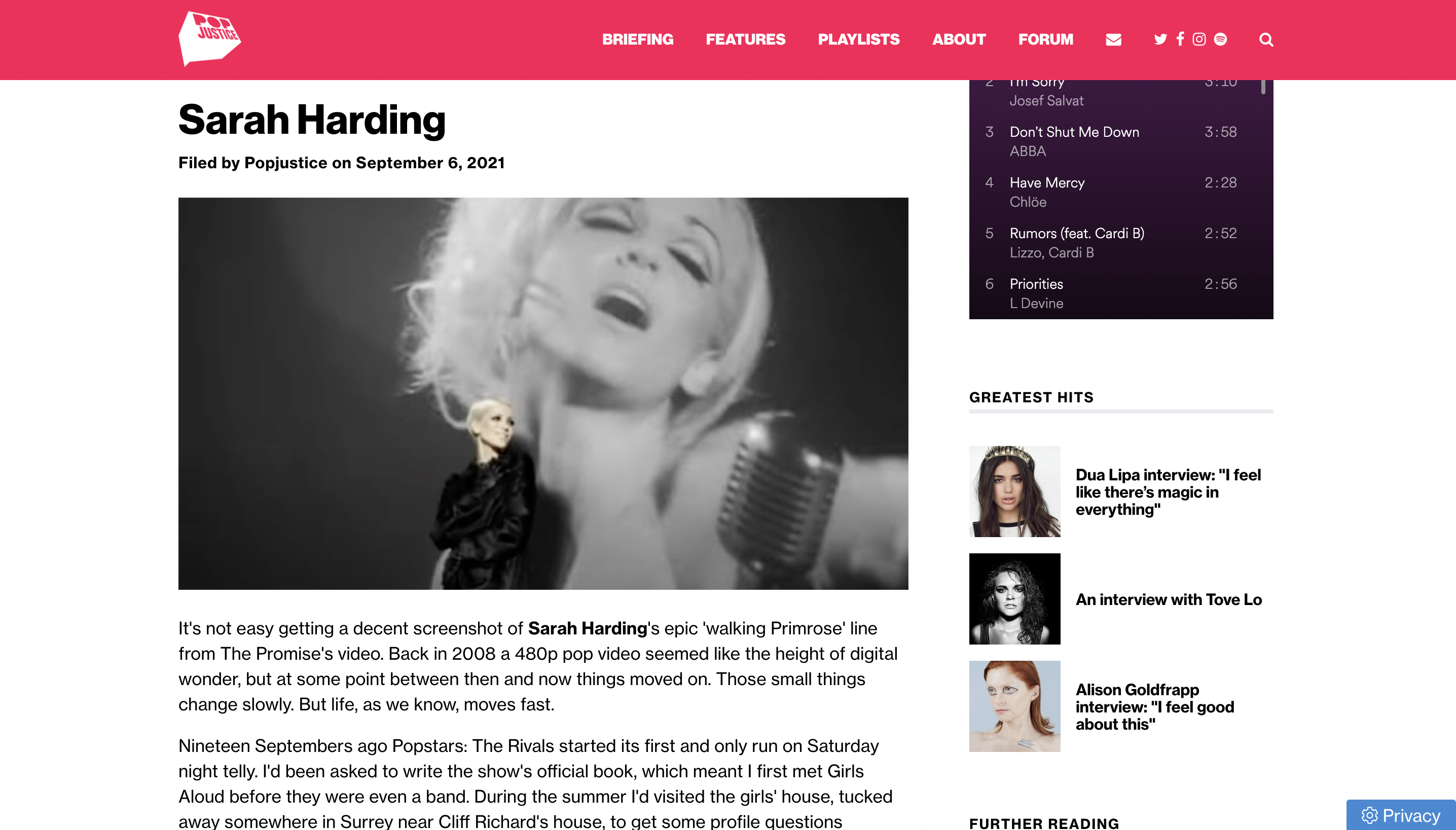 Popjustice has taken a unique angle, becoming a well-known fun and creative music brand. Dedicated to all things pop, here you'll find interviews, feature news, and new Music Fridays. On the homepage, there's a little section that tells you what the biggest song is right now, what's streaming on Apple Music, the best pop star at the moment, and there's even a calendar that shows how long it has been since Rianna released an album. Besides the hundreds of articles, this site also offers a forum where its community can interact.
8. Stereogum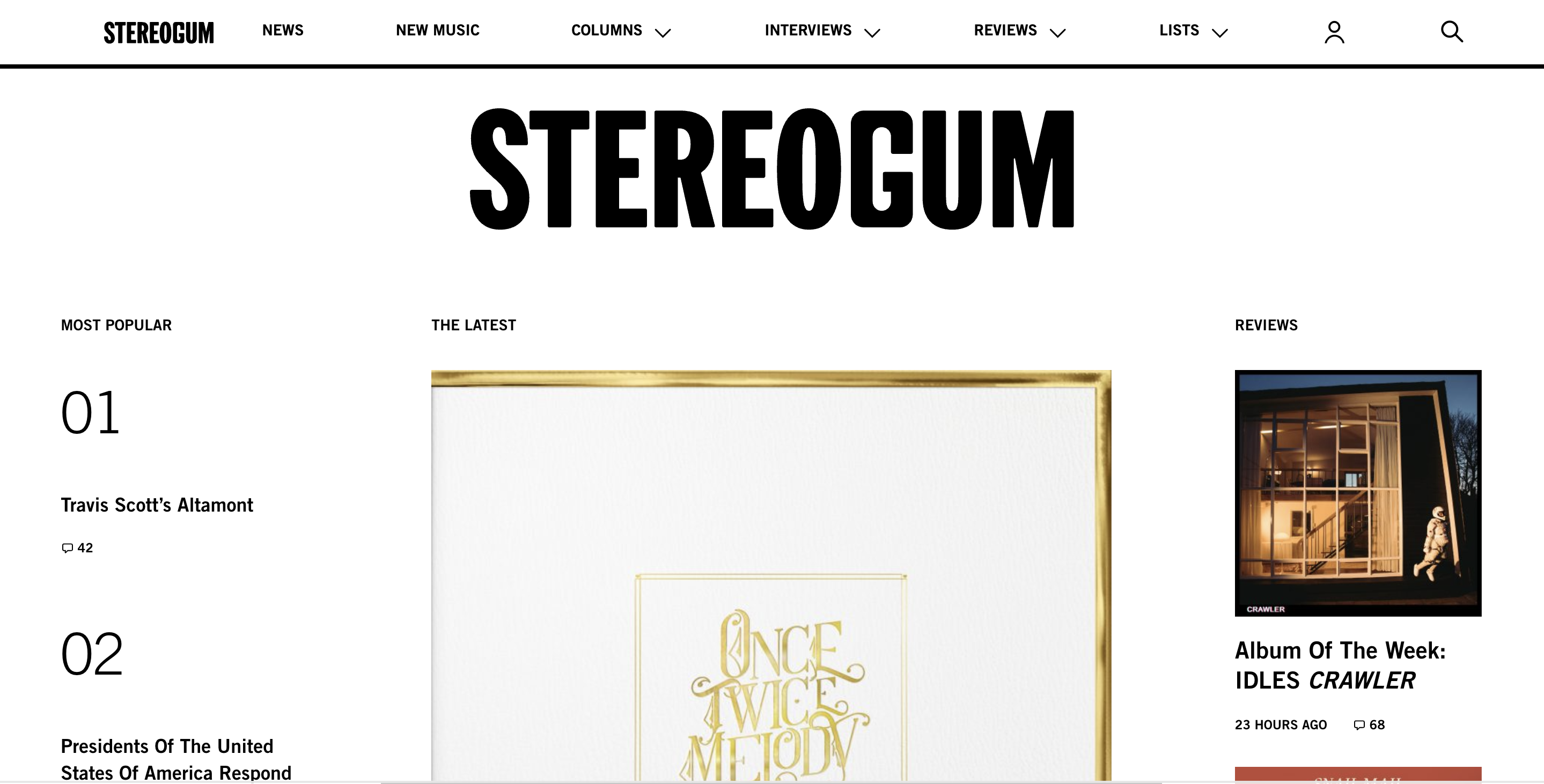 Stereogum is all about indie music. Being the first major publication to write about bands like Billie Eilish, Arcade Fire, and Vampire Weekend, Stereogum is well-respected within the indie scene, which has led to a loyal following. Read columns, reviews, interviews, and lists, covering your favorite Indie bands, as well as those who are up and coming. The site is designed well, featuring the eight most popular articles on its homepage. Stereogum has done an excellent job of focusing on a niche and the sub-niches within that niche, appealing to a particular, targeted audience.
9. Dancing Astronaut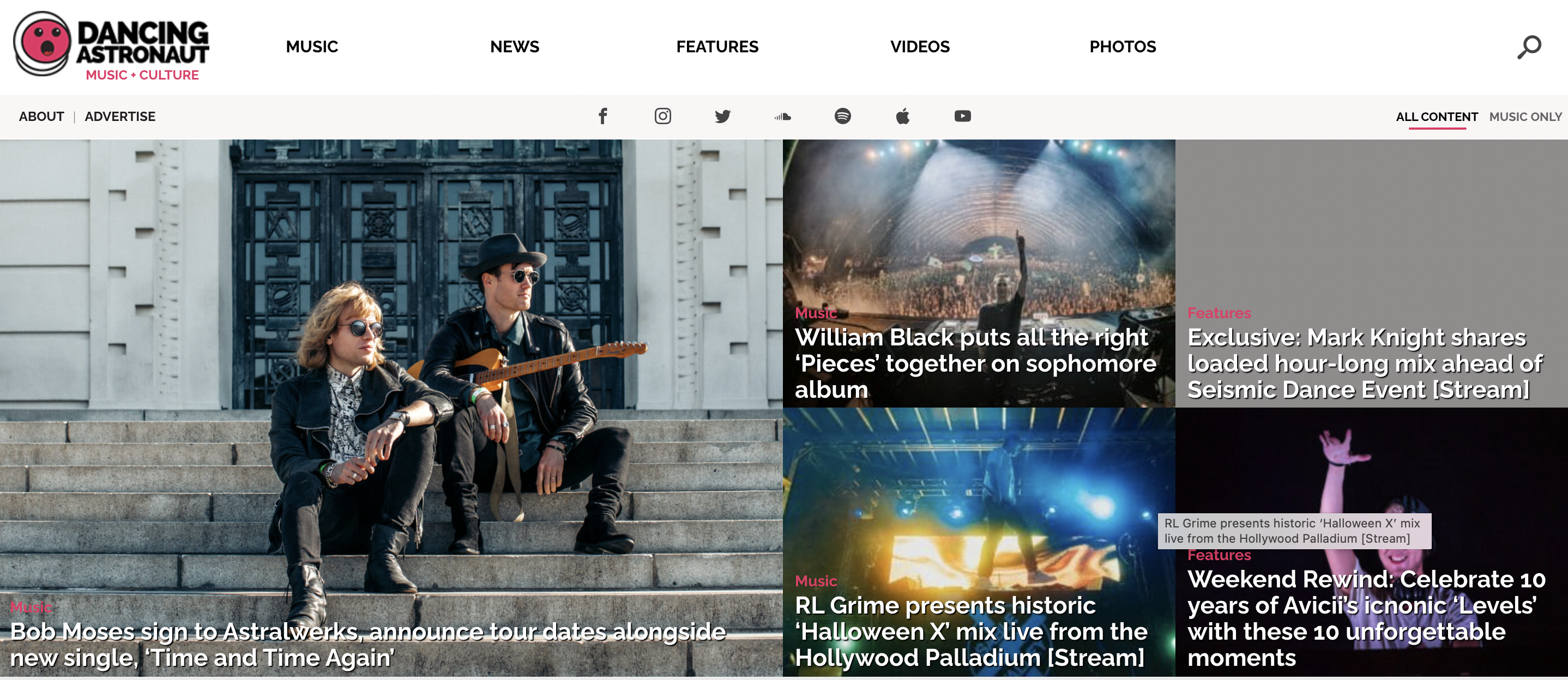 Another niche site and blog, Dancing Astronaut focuses primarily on dance music. The blog is the place to find updates on the latest concerts and festivals, keeping you up-to-date with the latest news and reviews within the dance music scene. Since 2014, this blog has been nominated for the Best Music Media Resource at the International Dance Music Awards. Covering everything related to dance music and the culture surrounding this genre, Dancing Astronaut has gained a significant following across all social channels, with nearly one million fans staying in the know on Facebook and Instagram collectively.
10. Run the Trap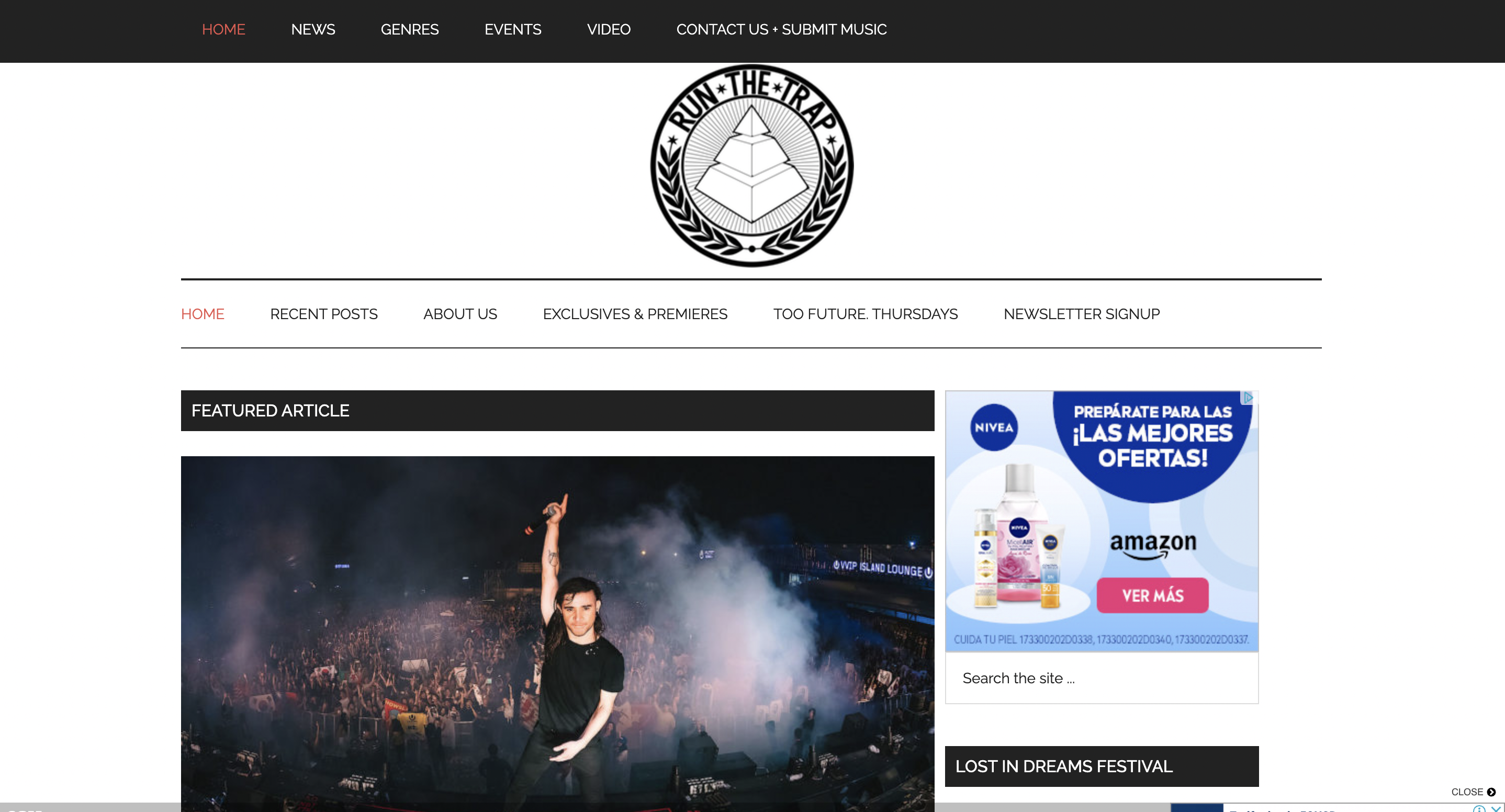 Run the Trap was created to bring underground trap music to the forefront. Since then, this blog has expanded to cover other genres, including dubstep, house, and future bass. Fans can gain insight into the latest events and upcoming releases. As they say at Run the Trap, quality will always trump quantity. Although they post new content daily, sometimes publishing 3-4 articles per day, they share only the utmost quality works on their site. For those who don't want to miss a beat, Run the Trap sends out a newsletter that shows its appreciation for loyal readers. Subscribers gain access to exclusive ticket giveaways, special offers, and early access to exclusive premieres.
Now It's Your Turn to Create an Engaging Blog
Regardless of what you offer within the music industry, one thing is certain, you need a site and you need to post content regularly.
That is the only way you'll rank on Google and increase organic traffic, allowing your business to grow and thrive.
So, where do you start?
If you're like most, you don't have time to craft quality content. That is why outsourcing your content needs supports a higher ROI.
Scripted is an all-in-one platform that makes the hiring process quick and seamless. Writers have already completed the vetting process, ensuring you have access to the best. Writers are categorized based on their experience and area of expertise, allowing you to find a music writer with ease.
Sign-up today to hire a music blog content writer.