Best Gaming Blogs by Traffic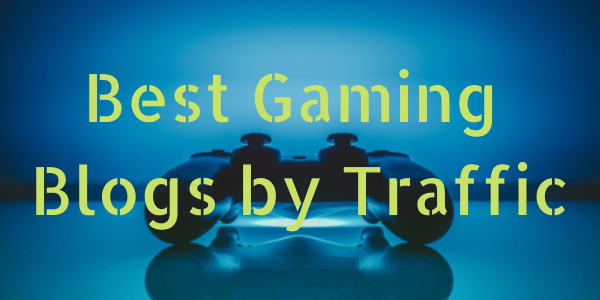 While it's difficult to calculate due to its sheer size and diversity, experts believe the gaming industry is now worth an astonishing $300 billion -- and it's growing fast.
The most recent U.S. Census data from 2020 revealed that Q2 consumer spending topped $11.6 billion. Meanwhile, the average gamer spends about $26 on hardware and $12 on software to power their gaming. About 9% of gamers in the U.S. spend more than $250 on their setups.
For avid gamers, those numbers may seem quite low considering the cost of gaming computers and consoles. That is, until you see that consumers voted the smartphone as the most popular gaming device both in the 2016 Census and the 2020 Census. And, even with just that limited information, it's abundantly clear how broad the gaming industry truly is, which is both a challenge and opportunity for gaming content creators.
If you're looking to create a winning strategy for your gaming blog, consider the content, tactics, and styles of these leading niche gaming sites.
What Is A Gaming Blog?
By definition, a gaming blog is a content-rich source of game reviews, console unboxings, let's plays, industry news, and other gaming-related content. While blogs are most often aimed at consumers, they can also focus on game developers, beta testers, and other target audiences.
Some blogs are operated by individuals, while others are backed by major names in the gaming industry. Here's a look at some of the best out there.
Kotaku

Kotaku promises gaming reviews, tips, and news, delivered by a team of writers who allow their humor to shine through. Not only is the content interesting to read, but the variety and frequency of it means there's almost always something for everyone in the homepage's featured section. Smart monetization with the addition of a "Deals of the Day" section, which is displayed naturally on the homepage and elsewhere, makes the blog profitable.
Content examples include:
Engadget

Following closely behind Kotaku, or just ahead of it (depending on who you ask), Engadget is considered a cornerstone to the gaming world. Instead of just offering you the latest in gaming news, Engadget keeps you up-to-date on everything pertinent, and they do it quickly, too! In fact, their speed of reporting, and overall quality of reporting, are two major components in convincing readers to keep coming back. 
Content examples include:
VG247

If you like a bit of humor, but nothing that gets in the way of the actual content you're trying to digest, you'll love VG247. Often praised for its excellent writing, and having one three awards for its content, VG247 is a trusted gaming blog that gamers often turn to when they want to know what's up with their favorite games, creators, and impending sequels.
Content examples include:
Shacknews
For gaming blogs, in particular, the lines blur when you're trying to cover the latest in the industry without being a dedicated news website. Shacknews is the perfect example of this. While the blog publishes all the same news that other gaming blogs cover, they still manage to dig up exclusive information and new angles, making it the go-to resource for many gamers who want to get the most complete and accurate picture when news breaks.
With that said, Shacknews remains a blog thanks to a healthy number of feature articles talking about everything from nostalgia in gaming to cult franchises, development updates, and more. By offering all of this content, Shacknews is able to continuously attract readers from around the world.
Content examples include:
Touch Arcade

Remember the 2020 Census data revealing that smartphones are the most popular gaming device amongst consumers? Touch Arcade targets those exact people who prefer the convenience and accessibility of gaming on their smartphone over PC and console games. The blog takes readers behind the scenes in iPhone game development while also listing hot games, product reviews, and news.
Touch Arcade is also another gaming blog on this list accompanied by a regular podcast and online forum. Those additions have helped form an even stronger community of readers and gamers around the brand and gives them more to come back for, even if they're not looking for an article to read.
Content examples include:
GoNintendo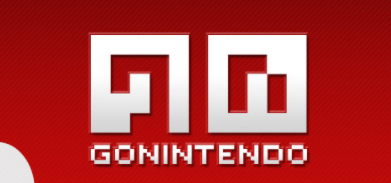 A casual, first-person blog created for people who love all things Nintendo, GoNintendo talks about Nintendo games, consoles, and news. The blog is accompanied by a podcast, forum, chat group, and other content that has created a lively community of Nintendo fans. This sense of community has led to major return rates and loyalty in the long-term, so it's a tactic worth considering for your gaming blog.
Content examples include:
Destructoid

Reporting on all the big stories in the gaming industry like all the rest, Destructoid's latest headings may not stand out to you, but you're sure to be reeled in if you take a moment to scroll around. Alongside all the "regular" gaming news that you'll find on any blog, Destructoid digs up interesting and often humorous news stories that relate to new games, consoles, and events.
Destructoid is able to dig and find topics that no one else has covered or, at least, no one else has covered with such sharp wit and style. You can tell they have a team of writers who are passionate about what they do, and it shows in each and every article they publish.
Content examples include:
The Guardian Games Blog
The Guardian Games blog is a subset of the larger news brand, The Guardian. On the Games blog, you'll find unique approaches to everyday gaming topics and questions, like how non-gamers determine the "best" game for awards like GameCity. Being a major news brand, The Guardian is able to get more exclusive interviews and insights ahead of all the rest, which makes them highly reputable and sought-after, particularly for those readers who want to be the first to know about what's happening in the industry.
Take your time looking at the headlines and it won't take long to find something worth clicking on, whether you're an avid video gamer or just someone who uses them to kill time on occasion. Unique perspective pieces, like how Laura Kate Dale's store on how World of Warcraft helped her overcome gender challenges, add to the diverse mix the blog has to offer.
Content examples include:
Grow Your Gaming Blog Through Great Content
If looking at this list of the best gaming blogs has sparked inspiration, it's time to funnel your energy into creating a content strategy for your gaming blog. By taking the time to define the writing style, brand image, content formats, and other key aspects of your content, you can grow your gaming blog in a sustainable manner.
If you need a reliable gaming industry writer, Scripted can help you find them. With a database of thousands of writers, along with an intuitive project management platform, Scripted offers you a great hiring and collaboration experience while promising some of the industry's top talent. Ready to learn more? Browse our gaming writers now.

---
Published by
Carolyn Heard
on Tuesday, June 1, 2021
in
Blogs
,
Gaming
,
Destructoid
,
Engadget
,
Go Nintendo
,
Kotaku
,
Shacknews
,
The Guardian Games Blog
,
Touch Arcade
,
Vg247
.