5 Best Media & Entertainment Blogs on the Web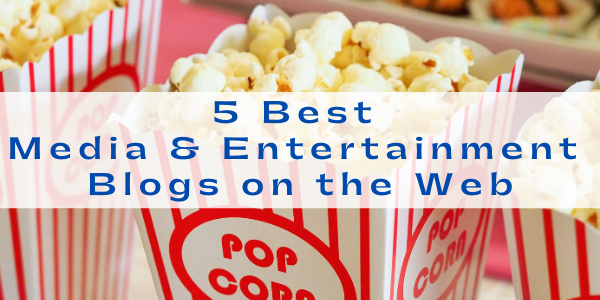 Everyone seems to have an opinion about media and entertainment. That raises a serious question — how do you increase organic traffic to your media and entertainment blog?
Obviously, you can take several routes to success. The blogs we've highlighted below offer some insight into unique strategies.
What Is a Media and Entertainment Blog?
A media and entertainment blog can cover a broad range of topics. Some popular websites will publish practically anything about television, music, or celebrities. Others focus on a specific type of content, such as:
Movie and television reviews

Music reviews

Book reviews

Interviews with actors, musicians, directors, and other creators

Behind-the-scenes reporting
You don't have to stay laser-focused on a specific topic. Depending on the size of your blog, though, you could lose visitors by changing subjects too often. Read these five best media and entertainment blogs on the web to learn a few strategies you might not have thought of.
#1 TMZ
TMZ is all about celebrity culture. It will even publish posts about people only slightly connected to the entertainment industry. (You might find Kylie Jenner entertaining, but she's not an actor.) When you think of TMZ, you probably imagine the paparazzi stalking a celebrity's favorite club for the perfect photograph. TMZ's a little gross, but it's wildly popular.
Top Posts From TMZ
What You Can Learn From TMZ
Post articles about anything you think will interest your readers.

Take a broad view of media and entertainment that includes everything from celebrity gossip to movie reviews.

Keep readers engaged with plenty of graphics, including photos and videos.
#2 Pitchfork

Pitchfork started as a music review site in 1995, before it could afford to purchase pitchfork.com from an agricultural company. The blog has grown significantly over the last few decades. Currently, it publishes daily music reviews, news articles related to the music industry, and hosts a yearly music festival featuring some of the editor's favorite groups.
If you ever feel that you can't increase organic traffic to your blog, remember Pitchfork's humble beginnings.
Top Posts From Pitchfork
What You Can Learn From Pitchfork
Create a realistic publishing schedule and follow it so visitors come to your blog often.

Focus on a specific topic—music, in Pitchfork's case—if you want to explore diverse genres in detail.

Release in-depth guides that help your readers find media that interests them.
#3 Hollywood Reporter
Hollywood Reporter feels like a grownup, mature version of TMZ. It covers practically anything related to entertainment, but it doesn't profit from baseless gossip. Instead, you can expect to find business news, interviews with important artists, and emerging industry trends. It's a very informative, professional website that deserves attention.
Top Posts From Hollywood Reporter
What You Can Learn From Hollywood Reporter
Interview industry insiders to build authority and attract readers.

Connect with other websites to grow your network and attract new readers.

Offer opinions, reviews, and news—but always tag them so readers know what to expect.
#4 The Geekiary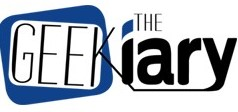 The Geekiary proves that geek culture has become mainstream. If you want in-depth reviews about anime and fan conventions, this is your source. Trying to attract "Attack on Titan" and "Pacific Rim" fans? You have much to learn from The Geekiary.
Top Posts From The Geekiary
What You Can Learn From The Geekiary
Entertainment often comes with divisive ideas and perspectives. Don't be afraid to make your position known.

Attract authorities on a broad range of subjects so you can increase organic traffic from a wider audience.

Encourage readers to submit their thoughts and start an ongoing conversation with your content.
#5 Pop Culture Beast
Pop Culture Beast doesn't sound like a serious blog. It doesn't take long before you realize that its writers have a lot of insight. Yes, the blog will post obligatory posts about "celebrities who love to gamble," but it also publishes serious reviews of movies that rarely get the attention they deserve.
Top Posts From Pop Culture Beast
What You Can Learn From Pop Culture Beast
Organize your posts by topic so new visitors can browse them easily.

Offer honest reviews instead of trying to conform to what you think your readers want to hear.

Publish blog posts from a broad range of contributors with unique perspectives.
More Media and Entertainment Blogs to Check Out
Visit these popular media and entertainment blogs to learn more about how you can attract visitors to your site.
They stand out as top blogs in their genres, so you can use them for inspiration and SEO research.
Increase Organic Traffic to Your Blog With Help From Scripted
How can you stand out from the massive amount of media and entertainment blogs? You can start by hiring Scripted writers who specialize in media and entertainment. Scripted's media and entertainment writers know how to use trending topics and SEO to increase organic traffic to blogs. With the right team working for you, you should see an increase in traffic and search engine ranking.