5 Best Legal Blogs on the Web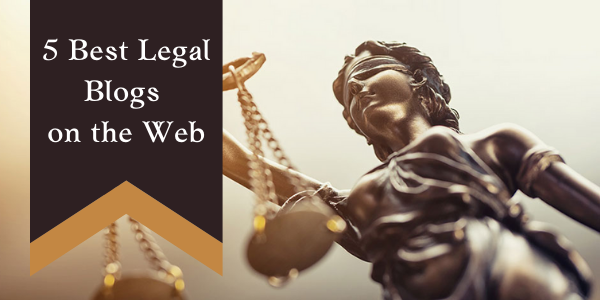 The United States has more than 1.3 million lawyers. How can you stand out in such a crowded field? Start by reading the following five legal blogs to see how they attract and retain visitors.
What Is a Legal Blog?
Legal blogs can publish content that accomplishes a few things, such as:
Helping attorneys stay current with recent changes in law.

Giving individuals basic legal advice.

Entertaining readers with interesting stories and obscure laws.
More often than not, legal blogs attempt to increase organic traffic to a firm's website, so it might include a variety of topics. Still, some great law blogs exist independently of law firms. They're often sponsored by research and advocate groups. See how you're inspired by our list of the five best legal blogs on the web.
#1 The Crime Report
The Crime Report covers crime and law with a focus on recent headlines. If you want to publish blog posts that explain the underlying legalities of current events, you could use this blog's approach as a template.
Top Posts From The Crime Report
What You Can Learn From The Crime Report
Increase organic traffic by writing about current events making headlines.

Avoid legalese, or at least explain uncommon terms when you use them.

Provide a broad range of perspectives that will attract a bigger audience.
#2 Above the Law
Above the Law covers a lot of categories, including:
Law schools

Legal tech

Government

Opinions

Current events

Outrageous events
It's a great resource whether you want to decide which law school to attend or you want to read an article about legal shenanigans.
Top Posts From Above the Law
What You Can Learn From Above the Law
Legal blogs can take themselves too seriously. Above the Law shows you how to inject humor into posts.

Encourage visitors to subscribe to your blog so you can send them newsletters and updates.

Post multiple times each day to increase organic traffic and keep visitors interested in your content.
#3 SCOTUS Blog
SCOTUS Blog is one of the most popular legal blogs on the internet. It offers independent news and analytics about cases involving the U.S. Supreme Court and the court's justices. If you want to know something about a past or upcoming SCOTUS case, this is the only resource you need.
Top Posts From SCOTUS Blog
What You Can Learn From SCOTUS Blog
Publish well-researched blogs written by professionals to make your website a top destination for reliable information.

Use charts and graphs to emphasize the trends you discuss in blog posts.

Organize posts by categories so visitors can browse the topics that interest them.
#4 Canna Law Blog

Canna Law Blog is run by Harris Bricken, an international law firm with offices in Los Angeles, Barcelona, and Beijing. The law firm specializes in international law, intellectual property, and cannabis. Not surprisingly, the Canna Law Blog's primary focus is on laws related to cannabis and other drugs.
Canna Law Blog stands out for publishing at least one post per day. That might sound impossible for a small law firm without Harris Bricken's enormous marketing budget. Frequent posts, however, make your law firm appear as an authority that potential clients can trust.
Obviously it costs more money to publish more posts. In return, you could get significantly more clients and grow your firm. Harris Bricken didn't reach its stature by playing it safe.
Top Posts From Canna Law Blog
What You Can Learn From Canna Law Blog
Publish posts as frequently as you can to attract more clients and grow your law firm.

Focus on publishing educational, interesting posts instead of always pushing visitors to become clients.

Invite readers to leave comments on your posts, but establish a clear set of guidelines to prevent abusive or off-topic remarks.
#5 Law & Liberty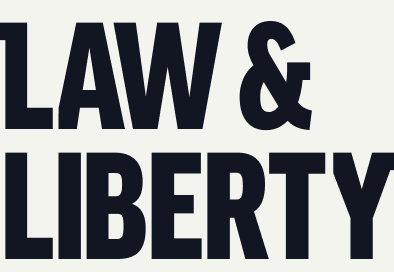 Law & Liberty publishes blog posts and long-form essays about the intersection of American law and culture. It's a popular blog, but it doesn't cater to casual readers. Instead, it challenges visitors to think critically about how law influences culture—and how people should respond to that influence.
Law & Liberty's fan base doesn't expect to find a consistent voice. Writers have free rein to approach topics from right and left perspectives. As long as they can back up their assertions, Law & Liberty lets them express their ideas. The result is a unique place where you find conflicting ideas that honor honesty despite their differences.
Top Posts From Law & Liberty
What You Can Learn From Law & Liberty
Challenge your audience to think critically about complicated topics.

Publish a mixture of short posts and long-form content.

Encourage readers to sign up for your newsletter and listen to your podcasts.
Increase Organic Traffic to Your Legal Blog With Help From Scripted Writers
You need professional writers with legal experience to increase organic traffic to your website. Scripted makes it easy for you to find the right people for the topics you want to cover.
Hire legal writers on Scripted's platform so you can start posting influential content within days.