10 Best Senior Services Blogs on the Web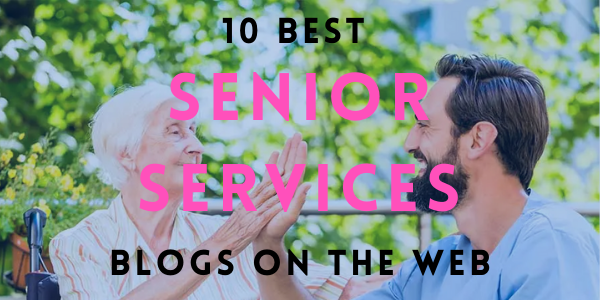 Consistently churning out engaging, optimized content isn't easy, especially in a specialized niche like senior services. Whether you're working on a general blog that addresses a myriad of topics, or a highly niche one, finding a steady stream of content ideas takes time.
Here's a look at ten senior services blogs that will give you some inspiration.
What Defines a Senior Services Blog?
Senior services blogs can offer a wide range of content, as long as that content stays targeted at an audience of either senior citizens or their caretakers. As such, your senior services blog may cover information about caretaking, care homes, services, health insurance, and more.
Senior services blogs may also offer other content that interests their audience, like entertainment and news that seniors care about. Ultimately, you can bring a lot of variety into a senior services blog, so long as you keep your target reader front-and-center. These ten blogs are great examples.
#1 Senior Planet
Senior Planet recently joined up with AARP, one of the most popular senior memberships in the world, to further connect seniors with valuable resources. Look to this blog for inspiration covering senior fitness, overall wellness, and staying connected, even for those who are new to digital technology.
#2 Right at Home
Right at Home is dedicated to helping seniors age comfortably while staying in their homes. While Right at Home recognizes that home-based caregiving isn't an option for every senior, they dive into topics like maintaining and extending independence, finding the right caregiving services, and more.
#3 Institute on Aging
IOA is the official website for the Institute on Aging, which covers a myriad of topics aimed at improving the care and quality of life for seniors. Turn to the IOA for trusted information about charity, defeating ageism, and supporting meaningful, fulfilling senior years.
#4 Always Best Care

Always Best Care is a branded blog operated by a company that offers senior services. As such, many of the posts feature excellent calls-to-action that send readers in the direction of reaching out to Always Best Care for information about their offerings. The content is authoritative and obviously comes from a place of experience, with writers providing unique points-of-view and insight into providing senior care as a family, friend, or professional.
#5 Caring Senior Service

Caring Senior Service is similar to Always Best Care in that this is another brand offering their own paid senior services that are producing content to help inform potential clients. Caring Senior Service puts a greater focus on marketing its services, with lots of lead magnets and downloadable materials, like "10 Warning Signs that a Senior Needs Home Care".
#6 Amada Senior Care

Amada Senior Care helps connect people with specialized caregivers in their area and delves into the topic of long-term care insurance. On the blog, the brand builds authority by basing its approaches and opinions on research and evidence. They also strengthen their brand image by featuring the friendly faces and voices of the Amada team throughout their blogs.
#7 The Upside to Aging

The Upside to Aging brings in familiar names and niche specialists to cover topics like mobility-friendly chair yoga, living with Alzheimer's, and other insightful content ideas. The Upside to Aging majorly targets its content at the family members, friends, and caregivers of seniors. They also branch out to cover inspiring stories of seniors, especially those overcoming illness.
#8 Sunrise Senior Living
Sunrise Senior Living markets "The Sunrise Life" by naturally incorporating information about the brand's senior living services. On the blog, Sunrise Senior Living also delves into topics that seniors and their families and caregivers want to read about. Offering "daily news and resources," Sunrise Senior Living is able to keep readers coming back by offering unique viewpoints and an engaging writing style as they cover health, scams, activities, and more.
#9 Senior Helpers
Senior Helpers keeps its blog basic in design, but there's no shortage of valuable content on this leading senior services website. Scroll to find articles on meal prep for older adults, respiratory health, and specific and actionable advice regarding overcoming illness, emotional health, and more. The blog even dives into coping skills, book recommendations, and listicles that are easily skimmed and shared by a variety of readers.
#10 American Senior Communities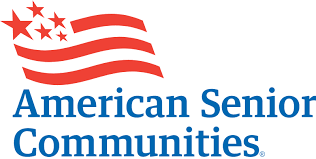 American Senior Communities blog offers tips on happy aging and increasing the expectations for senior living. Dementia and Alzheimer's are common topics, but they also examine heart health, diet, and nutrition advice. Other categories include assisted, fully-managed, and independent living, all of which provide greater detail to families and caregivers seeking advice on the best circumstances for a senior's wellbeing.
Increase Organic Traffic to Your Senior Services Blog
As you look through this list of examples, consider the type of content these blogs are publishing in order to reach their audience of seniors. While some branch out, others stay very niche-focused, and both approaches have proven effective in growing the reader base of these popular websites.
If you're trying to figure out the next steps for your blog, the best thing you can do is come up with a content plan that incorporates keywords and interesting topics. If you find yourself needing assistance, Scripted can help. Our database of senior services writers can provide ideas and insight to help increase organic traffic to your senior services blog and grow your brand.

---
Published by
Carolyn Heard
on Thursday, May 6, 2021
in
Blogs
,
Senior Services
,
Always Best Care
,
Amanda Senior Care
,
American Senior Communities
,
Caring Senior Service
,
Institute On Aging
,
Right At Home
,
Senior Helpers
,
Senior Planet
,
Sunrise Senior Living
,
The Upside To Aging
.