10 Best Relationship Blogs on the Web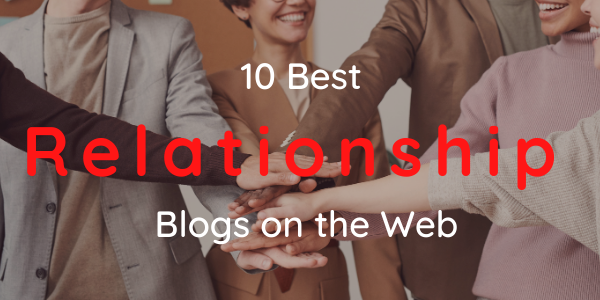 Relationship blogs come in many flavors. Whether they're targeted at teens and young adults to help them navigate times with their first love or aimed at newlyweds, families, or even professionals, relationship blogs cover a broad range of topics. After all, relationships impact just about every facet of our lives, be they relationships with parents, significant others, or co-workers.
If you're trying to increase organic traffic for a relationship blog, it's important to first identify your niche. While some take a general approach, the most successful relationship blogs have found a specific category where the knowledge and talent of its writers can really shine.
What Defines a Relationship Blog?
When examining a relationship blog, you'll find that there are countless niches it may adopt. For example, some relationship blogs focus on coaching newlyweds and married couples through difficulties in their lives together. Other relationship blogs tackle the topics that young adults want answers to, like navigating the modern dating scene and making friends in tough times.
Regardless of the niche your relationship blog delves into, it's important that you take the time to create a content strategy. With a strategy in place, you can ensure that your relationship blog is staying on-target with all the content it produces. To follow is a list of ten relationship blogs that have taken this advice to heart.
#1 Cosmopolitan
Cosmopolitan, often called "Cosmo" for short, has persisted through the decades. What started as a glossy cover magazine has now become a full-fledged online platform offering more than dating advice, but a complete overview of relationships, intimacy, and love. Content includes advice for young lovers, expert input on healthy relationships, and fun dating ideas. The brand makes a name for itself with its fun, quirky flair.
#2 Marie Claire

Marie Claire takes a similar approach to Cosmo, but with a greater focus on lifestyle as a whole. There's no shortage of relationship advice on Marie Claire, with expert input and an objective overview of the latest dating and relationship trends. Like Cosmo, Marie Claire also gets into some sensational relationship topics, like the latest celebrity breakups and rumors.
#3 Refinery29
Refinery29 isn't shy when it comes to discussions about intimacy or tools and gadgets relating to it. They talk dating apps, safe experiences, self and sexual exploration, and more. Many who turn to it for advice, guidance, and insights into the latest trends love its edgy brand.
#4 PopSugar

PopSugar's Love blog is focused on loving yourself and getting into healthy relationships with others. From having deeper conversations with your partner to exploring the benefits of therapy and looking back on popular TV shows and the lessons they taught, PopSugar puts a pop culture spin on every post. The audience skews young, with PopSugar focusing on millennial and Gen Z readers.
#5 The Gottman Institute

The Gottman Institute, or TGI, takes a research-based approach to relationships. A lot of the content is dedicated to couple recovery and helping individuals overcome hurt and hurdles in their love life. TGI also tackles other emotionally charged topics, like infidelity. Some of the top content from TGI also delves into topics that are hard to find elsewhere, like expert advice on love and medical conditions.
#6 OkCupid

OkCupid's blog is positive and upbeat. It's primarily targeted at users and potential users of the OkCupid app, but the blog has branched out over time to talk a bit more about long-term relationships and making things work with someone you care for. Still, the majority of the content centers on dating and new relationships, occasionally diving into a study that puts a twist on someone's character traits and love life.
#7 The Urban Dater

The Urban Dater is a popular resource for those in the dating game, but it's targeted towards those in urban areas who have access to the newest dating apps and plenty of fun date locations and ideas. The Urban Dater brings in experts to give advice on online dating and other aspects of finding love, bringing authority to their content and adding value for readers.
#8 Evan Marc Katz

Evan Marc Katz brings a new perspective to a woman's love life and dating endeavors. Evan is a relationship coach who helps his female clients see things from the male perspective, enabling them to build stronger bonds and grow through their relationships, while also helping them figure out when to take a step back.
#9 Soon2BeCatLady

Soon2BeCatLady is a humorous blog written and maintained by Cat Lady herself -- a woman in her 30s who shares her experiences dating later in life. She maintains an interesting podcast alongside her blog to further entertain readers and keep people coming back.
#10 Science of People
Science of People takes a more calculated approach to the world of relationships. Targeted at those seeking to build out their professional relationships, the Science of People blog explores body language, psychology, and offers advice for leaders and employees alike to help them connect on a deeper level with the professionals around them.
Increase Organic Traffic to Your Relationship Blog
Growing your relationship blog starts with a solid content strategy that allows you to confidently pursue keywords and topics, knowing that your readers will care about them. Yet, coming up with and implementing such a strategy isn't easy. For most blogs, the help of a professional writer is simply invaluable.
If you need help bringing your relationship blog to life and attracting new readers, browse Scripted's database of Relationship Writers. With the right help, you can create a strategy to increase organic traffic and turn your relationship blog into a trusted resource.

---
Published by
Carolyn Heard
on Monday, May 3, 2021
in
Blogs
,
Relationships
,
Cosmopolitan
,
Evan Marc Katz
,
Marie Claire
,
Ok Cupid
,
Pop Sugar
,
Refinery29
,
Science Of People
,
Soon2 Be Cat Lady
,
The Gottman Institute
,
The Urban Dater
.