10 Best Real Estate Blogs on the Web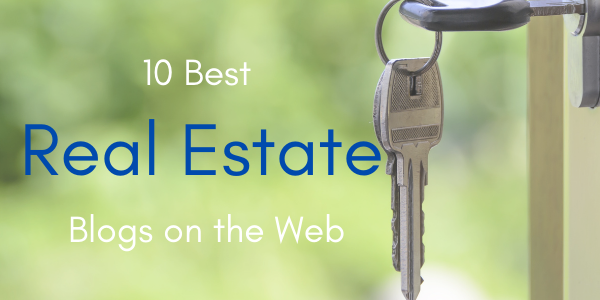 While local real estate can experience major fluctuations, the real estate industry at large is on track for continued, explosive growth in the next few years. Be it residential, government, or commercial, the world of real estate is exciting yet complicated, and that brings on the need for multiple real estate blogs that can address questions and processes thoughtfully.
If you are trying to create an engaging real estate blog or increase organic traffic for an existing one, it's not easy coming up with a content strategy that checks all the boxes. After all, the best real estate blogs feature content that's not only insightful and engaging, but often backed by expert input. The ten blogs we discovered are excellent examples.
What Defines a Real Estate Blog?
With so many different regions and types of real estate out there, real estate blogs can cover a myriad of topics. Some cover investing, for example, where they discuss the methods of buying, renting, and selling real estate for profit. Others dive into the data and analytics of the real estate industry at large, exploring changing market trends.
Whatever your real estate blog ends up covering, what matters is that you work to offer content that has insights and value that can't be found anywhere else. Achieving that is difficult, but it's necessary to help your blog carve out room for itself in its niche and attract a sustainable, engaged audience. Look to these ten real estate blogs for inspiration.
#1 Trulia Blog
The Trulia Blog is headed by Trulia, an online real estate search portal that helps home buyers and agents find the perfect properties in their area. Trulia's blog is devoted to the same, offering guidance on home loans, local markets, national trends, and stories of families who have successfully found a new home using Trulia.
#2 Zillow Porchlight
Zillow Porchlight is operated by Zillow, a direct competitor of Trulia with a very similar business model. However, Zillow's blog is arguably more eye-catching. Content from Zillow goes beyond preparing for homeownership and dips into general lifestyle articles, helping to guide renters, buyers, sellers, and homeowners alike with insightful advice, tips, and guides.
#3 Fundrise
Fundrise is a startup best known for bringing the concept of "crowdfunding" into the world of real estate. On their blog, Fundrise seeks to educate up-and-coming real estate investors about how crowdfunding works and all the other ways they can begin putting their money into the industry. Fundrise does an excellent job tying its content back to its offerings.
#4 BiggerPockets
BiggerPockets is another real estate investing blog, this one backed by a lively community of BiggerPockets users and contributors. To accompany the blog, BiggerPockets publishes a podcast and video content. They also maintain an active forum and social media profiles, all of which commonly link back to blog posts and articles to further interest readers.
#5 RedFin

RedFin is a popular real estate brokerage and their blog lives up to their professional, trustworthy reputation. From offering advice to agents on how they can use drone photography to improve their listings to discussing the financing options available to today's buyers, RedFin keeps its finger on the pulse of market trends and uses their insights to pass reliable information on to readers.
#6 Realest System
Realest System is a platform offering free worksheets and other resources for buyers, investors, and landlords. The blog sections off its content much in the same way, offering categories for buying, landlording, owning, and selling real estate. Interesting insights, like how Starbucks locations impact home values, intrigue readers and help sustain a loyal user base.
#7 The Close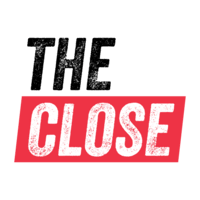 The Close puts its content front-and-center. The current featured post is available in full right on the homepage, with a top menu and sidebar helping visitors quickly navigate to the content they want to see. This blog is all about offering actionable advice, and how the design "dives right in" exactly matches the goal of The Close and its content.
#8 Century21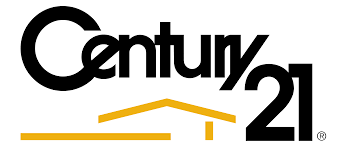 Century21's real estate blog is another thought leader in the brokerage space. Using their reputation as one of the largest brokers in the nation, Century21 features content to inform home buyers, sellers, and agents about changing trends and ways to future-proof their decisions.
#9 Remax
Remax may seem like yet another real estate brokerage, but their blog helps set them apart. Unique and personal stories, like how a chance meeting lead to a move and marriage, helps them intrigue readers, build authenticity, and connect with people on a more personal level.
#10 Sotheby's

Sotheby's is known for offering exclusive, multi-million and multi-billion dollar homes at an international level. The Sotheby's blog maintains its brand image of luxury by showcasing modern designs, giving exclusive sneak peeks into their latest listings, and offering market insights.
Increase Organic Traffic to Your Real Estate Blog
In order to increase organic traffic for your real estate blog, you simply have to implement a content strategy. Your content strategy helps ensure you aren't wasting time creating meritless content and that you're instead focusing your effort on topics and keywords that actually interest readers and build up your blog.
Of course, implementing and executing a content strategy is no easy feat. Do you need help bringing your blog to life and building a steady reader base? Turn to Scripted's team of professional real estate writers. When you team up with Scripted, you'll get content ideas, talented writing assistance, and more to help your real estate blog thrive.

---
Published by
Carolyn Heard
on Thursday, April 29, 2021
in
Blogs
,
Real Estate
,
Bigger Pockets
,
Century 21
,
Fundrise
,
Realest System
,
Redfin
,
Remax
,
Sotheby's.
,
The Close
,
Trulia
,
Zillow
.