10 Best Parenting Blogs on the Web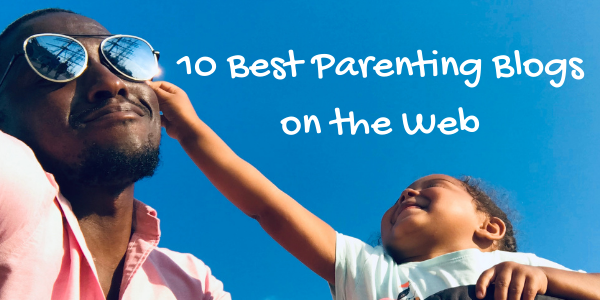 For many people, becoming a parent is the single biggest life change they will ever experience. Whether it's their first child or their fourth, readers of parenting blogs are seeking reliable, engaging content that can help them make the tough decisions that come along with raising a child. Therefore, these blogs need to provide a steady stream of interesting posts that offer real value.
If you're struggling to fill a parenting blog with great content, you're not alone. It's difficult to consistently come out with fresh ideas and execute a superstar content strategy, all while optimizing for search and keeping articles action-oriented. If you find it challenging to pull it all off, look to the ten best parenting blogs we've compiled for your inspiration.
What Defines a Parenting Blog?
There's no such thing as a perfect parent, but what makes a perfect parenting blog? In reality, parenting is such a broad topic that parenting blogs can take on many forms. For instance, while one parenting blog may try to address all the topics that come along with pregnancy, newborns, toddlers, young kids, and teens, other parenting blogs often try to narrow things down to just one niche.
For example, you'll find some parenting blogs are devoted entirely to the topic of raising children with physical and/or mental disabilities. Others still may be focused on pregnancy, birth, and the first year with a newborn. The niche you're looking to address directly impacts the type of content you offer. These ten blogs fall into both general and specific categories, so you can gather ideas and create a strategy of your own.
#1 Parenting From The Heart

Parenting From The Heart seeks to empower parents to form deep connections while teaching life lessons to their children, with a focus on positive reinforcement. Any parent who struggles with how to discipline negative behavior and reinforce good behavior would benefit from this blog, which answers the tough questions that come along with raising a child. Categories cover all different age groups and help parents quickly jump to the most relevant content for their situation.
#2 Not Just Cute
Not Just Cute is Amanda Morgan's take on whole child development. Her research-based approach is insightful and authoritative, which is why she offers courses and consulting alongside speaking events. She considers childhood to be powerful and priceless — "not just cute." Readers not only get blog posts, but podcasts and a list of her top books.
#3 Janet Lansbury

Janet Lansbury seeks to elevate child care through her approach of respectful, empathetic, and mature communication. She believes that, if babies could talk, they'd ask to be listened to, explained to, and offered the same level of genuine honesty and information you'd share with a fellow adult. Her views are unique and her content is even more so, offering authentic topics that delve into points-of-view hard to find elsewhere.
#4 Parenting Science

Parenting Science is the go-to resource for parents who want to take a book-based approach to child rearing. What it lacks in design it makes up for in authoritative content, which is written by Gwen Dewar, Ph.D.
#5 Science of Mom

Science of Mom, written by Alice Callahan, PhD, takes a similar approach to Parenting Science, seeking to offer research-backed strategies and solutions, this time focusing on motherhood.
#6 The Inspired Treehouse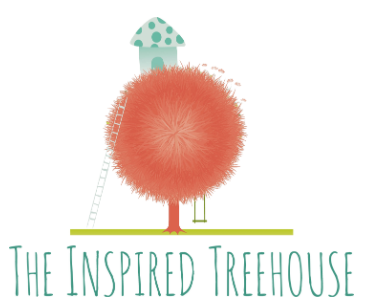 The Inspired Treehouse is written by two pediatric physical therapists, which is why the content prioritizes child fitness. They also dive into the connections between physical activity and behavior, offering actionable advice for parents in every post.
#7 Lemon Lime Adventures
Lemon Lime Adventures offers quizzes and other content to help parents better understand their children's behavior. They also offer parenting challenges and other interactive content to help engage visitors and keep them coming back.
#8 Totschooling
Totschooling is a valuable resource, especially as more parents are tackling their kids' schooling needs. With a focus on younger children, this platform has a colorful blog and plenty of resources to help parents succeed in schooling their children one-on-one/ Teachers can find unique, at-home lesson plans.
#9 Super Healthy Kids
Super Healthy Kids shines the spotlight on child nutrition, offering meal planning advice and medically supported information about nutritional balance for kids of different age groups. They also dive into the topics of physical fitness, with tips to help parents engage their kids in sports, hobbies, and active play.
#10 Mama OT

Mama OT is maintained by Occupational Therapist, Christie, who uses her knowledge to inform parents about developmental milestones and the ways they can support their child's overall health through play, exercise, and good habits. This blog is an excellent resource for parents looking to ensure a healthy lifestyle for a kid of any age.
Increase Organic Traffic to Your Parenting Blog
Whether they're new, nervous parents or seasoned moms and dads looking for advice on teaching their teen to drive or save for college, your parenting blog could address a myriad of topics. If there's one takeaway from these examples, it'd be organization. While these parenting blogs range from general to niche, each of these blogs keeps their content clear and easy to find with the use of tags, categories, and nice layouts.
On the content side of things, take some notes from these blogs' playbooks and look to include input from experts whenever you can. Adding authority to your content is a surefire way to gain the trust of parents. The only thing left is to make sure you're creating content around a solid strategy.
Do you need the help of an expert writer to help fill your parenting blog? Scripted can help. Browse our database of parenting writers today and start publishing better content that will increase organic traffic, engage your readers, and build your brand.

---
Published by
Carolyn Heard
on Friday, April 30, 2021
in
Blogs
,
Parenting
,
Janet Lansbury
,
Lemon Lime Adventures
,
Mama Ot
,
Not Just Cute
,
Parenting From The Heart
,
Parenting Science
,
Science Of Mom
,
Super Healthy Kids
,
The Inspired Treehouse
,
Tots Schooling
.