10 Best Human Resources Blogs on the Web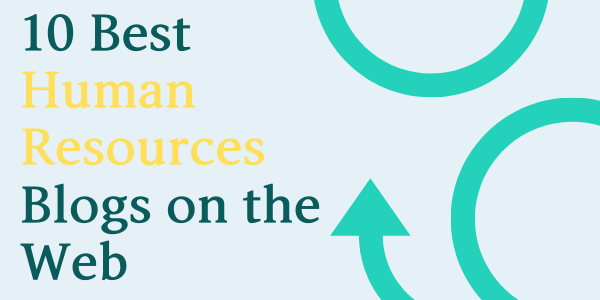 Human Resources blogs can cover a wide range of content, but it can still be tough for writers to stay on top of the latest news, trends, and topics readers care about. If you're having trouble populating your HR blog with thoughtful content, these ten blogs might bring you some inspiration.
What Defines a Human Resources Blog?
A Human Resources blog can take on many forms. Some major companies maintain HR blogs to position themselves as thought leaders and attract top talent. Meanwhile, many service providers with clients in the staffing and recruiting sectors maintain HR blogs to offer valuable content to potential customers.
Regardless of why you're starting or maintaining an HR blog, it's essential that you invest the time and energy into producing great content. If you feel like you're running out of ideas, look to these ten examples and see what they're doing well.
#1 BambooHR

BambooHR is a Human Resources software provider that helps HR professionals put the focus back on people. On the blog, BambooHR talks about their podcast, software, and company while offering a nice balance of insightful content, too. The brand's content marketing efforts are on-point, with a strategy that targets topics and keywords their potential customers and active users will really care about.
Example: The Top HR Conferences in 2021 [Monthly Listings]
#2 PeopleHum

PeopleHum seeks to help companies "reimagine" the employee experience. The award-winning brand maintains a highly active blog where they talk about leading during crises and discuss the latest product updates. This is another brand that offers a great balance of engaging, valuable content and information about the company itself.
Example: Access Medical's people-centric approach to performance using peopleHum
#3 SHRM
SHRM is an association dedicated to building better workplaces. The blog is public and features engaging content from a handful of authors, who speak on everything from watching your words to how those with autism can thrive in a professional environment. The varied content attracts a wide reader base, all while helping SHRM target high-value keywords.
Example: Pregnancy Exemption For Covid-19 Vaccine Mandates
#4 Namely
Namely's blog offers resources to help companies empower minorities, uplift employees, and stay on top of the latest laws, trends, and changes regarding the workplace. In addition to a clean design that draws attention to the content, Namely also avoids overly posed imagery. Instead, while they utilize royalty-free photos, they opt for more natural visuals to add to the feeling of authenticity.
Example: American Rescue Plan Act (ARPA) Extends 3 COVID-19 Payroll Tax Credits
#5 Process.st
Process.st aims to simplify the HR workflow with its modern software and the company's blog matches the updated branding. Right in the header of the blog, you're greeted with a CTA encouraging you to subscribe to the newsletter, which helps process.st build up their loyal reader base through follow-up and outreach.
The blog covers topics pertinent to HR, but also companies as a whole, helping them reach the many stakeholders who may ultimately decide to invest in their products.
Example: Set Up a Home Workspace That Inspires Productivity
#6 HR Advantage

HR Advantage may not have the most eye-catching website, but this HR consulting firm has put in the effort to build out a complete content strategy. From the "HR Tip of the Week" to a regular newsletter and active blog, HR Advantage works to engage readers and potential clients. They also maintain active social profiles.
Example: HR Tip of the Week
#7 HR Executive
HR Executive features a news-style design, helping the brand establish itself as an up-to-the-minute resource for data, analytics, and headlines that HR professionals care about. Categories range from talent management to technology, and the straightforward content makes for easily digestible advice that any HR professional can put into action.
Example: In-depth: 7 big lessons from Spring HR Tech
#8 worklogicHR

WorklogicHR offers solutions to streamline HR and their blog serves a similar purpose. WorklogicHR's content hub doubles as a blog and newsroom, with the brand sharing product updates alongside keyword-optimized posts. The brand even maintains a podcast, and they do an excellent job repurposing content across platforms by creating a blog post to go with every podcast episode.
Example: The Problem With Microaggressions
#9 Gusto

Gusto isn't just easy on the eye. Gusto markets itself as an "all-in-one people platform". The brand's blog, which is named the Talk Shop, offers advice for small businesses and the talent that powers them. While not exclusively focus on HR, the content is highly valuable for professionals in the sector. Gusto also features an "Ask Gusto" section where readers can submit questions and get insightful answers, which adds to Gusto's resource library.
Example: Build Client Trust with an HR Advisory Practice
#10 The Balance Careers

The Balance Careers is just one of many branches of The Balance brand, but this HR-centric resource is sure to top your list as one of your favorite go-to places for inspiration in the world of HR content. Along with the latest news and trends, this blog touches on pursuing a management career, provides job search resources, and offers advice for training new hires. The blog is equally geared towards candidates as it is toward recruiters and staffing professionals.
Example: How to Improve Your Zoom Meetings
Increase Organic Traffic to Your Human Resources Blog
You can't increase organic traffic to your HR blog unless you have a content strategy that enables you to target the right keywords. Of course, coming up with and executing a content strategy isn't easy, especially if you're trying to do it on your own. Scripted's database of Human Resources writers can help your blog grow.

---
Published by
Carolyn Heard
on Friday, May 7, 2021
in
Blogs
,
Hr
,
Bomboo Hr
,
Gusto
,
Hr Advantage
,
Hr Executive
,
Namely
,
People Hum
,
Process.St
,
Shrm
,
The Balance Careers
,
Worklogic Hr
.