10 Best Government and Politics Blogs on the Web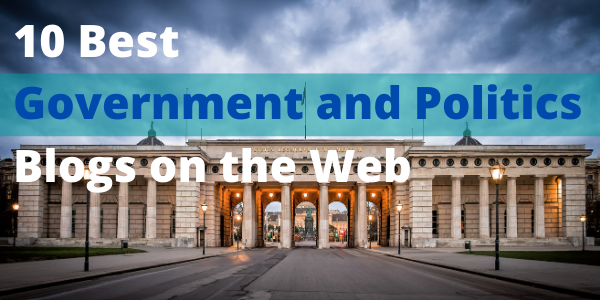 Most government and politics blogs depend on a steady stream of thought-provoking, up-to-the-minute content. From talking about the latest bills to discussing viewpoints, causes, and campaigns, writers for these blogs need to stay on top of all that's happening, sometimes even at a global scale. If you need inspiration, look to these 10 blogs for guidance.
#1 Vox
A Washington Post writer turned blogger started Vox with the hope of using technology to make news more accessible to the masses. The brand is known for using attention-grabbing, even click-baity, headlines to draw the attention of younger readers. Meanwhile, the content is of superb quality, taking on the approach of "explanatory news" that seeks to inform readers about causes and issues in an easy-to-understand format.
If you hope to offer news that can increase organic traffic and drive engagement, Vox is a great example of using voice and styling to make "boring" topics interesting to a wider reader base.
#2 Politico

Politico is another news blog that offers a steady stream of announcements, legislation updates, and time-pressing information to readers. They discuss everything from controversial issues, like the southern border crisis, to policies in cannabis, agriculture, defense, education, and more.
Admittedly a biased news source, like most, Politico brings in experts that represent their political views to provide deeper insight alongside their content. You can learn from them by including expert quotes or complete interviews when possible, which adds authority to your content and extra value for readers.
#3 HuffPost
Another blog that takes a strong political stance, HuffPost isn't afraid to discuss controversial and pressing issues, including social justice, world news, and economics. HuffPost also branches out into lifestyle articles, entertainment, and special projects, helping them build a brand that attracts a global audience from all different backgrounds.
The political section of the HuffPost website is worth keeping an eye on if you're looking for ways to engage readers with political spins on everything from major to minor headlines.
#4 Breitbart
Covering politics, entertainment, tech, sports, the economy, and more, Brietbart is another catch-all brand that looks to attract a daily reader base by covering a variety of news-related topics. With a major focus on politics, the brand can also provide motivation if you're looking to increase organic traffic to your government and political blog.
#5 The Political Insider
The Political Insider doesn't have the same clean, updated design as other sites listed so far, but it does offer a steady stream of content from right-leaning writers who stay on top of the latest bills and issues. However, unlike other news sites so far, The Political Insider is known for putting a sensational spin on many articles and puts most of its effort into drawing negative publicity to opposing viewpoints.
If you're looking to learn from The Political Insider's large reader base, which skews older, recognize how they use click-bait tactics, "exclusive" photos/videos, and celebrity twists to help draw in their audience.
#6 The Hill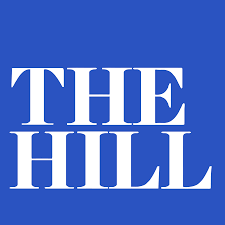 The Hill focuses on news and policy with a dedicated section for opinions, helping keep the main content unbiased. An updated, clean design puts focus on the content and makes The Hill shine as a legitimate news website.
Given that the brand has been around since 1996 when they began publishing, it's a trusted name in the world of politics and news. They strive to keep their reputation alive by bringing in expert writers and including exclusive interviews.
#7 National Review
Often considered the best news and political website for conservatives, National Review offers content relating to the presidency, media, policies, and world events. A standard, clean design helps readers quickly see the latest content while categories in the top bar let visitors navigate to the sections that interest them the most.
National Review accompanies its content with a podcast, and they also have a dedicated section for photos relating to their content and views. Writers can learn from National Review's biased but overall non-sensational approach, which adds credibility to its reporting.
#8 FiveThirtyEight
From the latest in polls to political and sports updates, FiveThirtyEight offers modern visuals paired with timely content. The brand even offers its own politics podcast, and they do an excellent job coordinating the topics of the podcast with their feature article(s) of the week, helping readers and listeners continue the conversation by both tuning in and visiting the blog.
A number of talented writers help fill the blog with engaging content. In fact, one of the best takeaways from the brand is its ability to engage, be it through live reader polls, insightful content, or their videos.
#9 Slate

Slate Magazine is another well-known political and news blog with a layout that's as appealing to the eye as it is functional. The neatly organized blog features a top bar that changes based on whatever topics or sub-topics are currently trending on the site. Meanwhile, the main menu below the logo allows quick, consistent access to Slate's sections.
From covering the latest in protests and racial violence to discussing White House policies, Slate offers a variety of content while keeping it all on-point, ensuring they don't stray too far from their position as a political blog.
#10 Left Foot Forward

A global view of left-leaning politics, Left Foot Forward complements its blog with a newsletter to help keep readers coming back. Content on Left Foot Forward tackles the latest causes and issues, with a major focus on women's rights and racial struggles.
Multiple authors contribute to the blog, each with their own area of specialty. This lets the writers build their reputations as individuals, all while improving the reputation and trustworthiness of the brand.
Increase Organic Traffic to Your Government and Politics Blog
Are you trying to increase organic traffic for your government and politics blog? It's not something you can do alone. Scripted's database of government and politics writers can help you tackle your content strategy, add fresh ideas, and stay ahead of your publishing schedule. Browse the database and get started today.

---
Published by
Carolyn Heard
on Monday, May 3, 2021
in
Blogs
,
Government
,
Politics
,
Breitbart
,
Five Thirty Eight
,
Huff Post
,
Left Foot Forward
,
National Review
,
Politico
,
Slate
,
The Hill
,
The Political Insider
,
Vox
.