How To Do Black Friday & Cyber Monday Right As A Marketer

Black Friday and Cyber Monday are the biggest shopping events of the holiday season. Consumers throughout America will be expecting the best discounts and deals on everything from computer gadgets to leather jackets during this four day period.
As a marketer, you must make the most of this window. Although people shop at various times in the weeks leading up to Christmas, the Black Friday and Cyber Monday weekend are when the largest number of Americans come out to shop at a particular time. There are actions you can take and strategies you can pursue to get people out to your shop over that weekend or to make purchases on your website. 
Historically this weekend has brought billions of dollars to the businesses, but there is no denying times are changing. This year there is one factor to keep in mind to stay 'in the know' and be sensible about your marketing messaging. Inflation has impacted the economy for the past few years and will undoubtedly impact Black Friday and Cyber Monday. Understanding the challenges your customers face will help you create more impactful marketing.
How Will Inflation Impact Black Friday?
According to a recent survey, 32% of respondents plan to spend less money on Black Friday and Cyber Monday this year than they did last year. In the same poll, 49% of respondents said that holiday shopping was less important to them this year than it has been in the past. Why is this? It no doubt reflects the 90% of people who, in another poll, say that they are concerned about inflation.
But these surveys and polls should be viewed in a specific context. According to the same Morning Consult poll above, people still feel excited and optimistic about the holidays even though they are anxious about their finances. Even with rising inflation, 43% of shoppers still plan to use Black Friday and Cyber Monday deals to buy gifts. The average budget of a customer from the US is around $818. 
Even if you have had to raise your prices significantly and cannot offer the kind of deals you want, you should not expect a total collapse in sales. If you do have to raise prices to adjust to inflation, you should focus on emotion evoking marketing to provide a level of comfort to the consumer all while still generating sales. Ads that evoke above-average emotional responses have the potential to increase sales numbers by 23% and 70% of the viewers who experience an intense emotional response to an ad say they are very likely to buy the product from the ad. With that in mind, now let's talk about tips to create memorable and effective promotions. 
Tips on How to Market Your Black Friday-Cyber Monday Deals
There is no standard or perfect set of rules for Black Friday marketing. What you do will depend mostly on your products, the sales platforms, and your knowledge of your consumer base. Here are some things you should consider doing in the lead-up to the big weekend.
1. SMS 
The average open rate for SMS marketing campaigns is 98%, compared to 20% for email marketing campaigns, so sending a text blast to your subscriber list is sure to drive sales. With 90% of text messages opened within three minutes, SMS marketing is a simple yet highly effective way for businesses to connect directly with their customers. The low cost of this tactic can be highly effective if you target your customer segment that are most likely to convert. About 69% of consumers are likely or extremely likely to interact with brands via SMS making this method a low risk high reward marketing channel.
2. Create a sense of urgency
To excite and motivate consumers about your Black Friday sale items, you should create a sense that you have a limited supply of whatever you sell. Using phrases such as "A Limited Stock" or "A Limited Time Only" will create a sense of urgency. In fact, these are the sorts of phrases that will stand out in an email inbox and get people to read them.
You can also get customers to act sooner rather than later by offering a limited-time discount or exclusive access to items on sale. This will make them eager to take advantage of Black Friday deals before the products they want disappear. Poshmark created a sense of urgency by letting people know new items have been listed and are sure to sell quickly and to act fast before they are gone. Creating a sense of urgency in promotional emails, especially around a holiday promotion, is paramount. Let your readers know that the time to strike is now.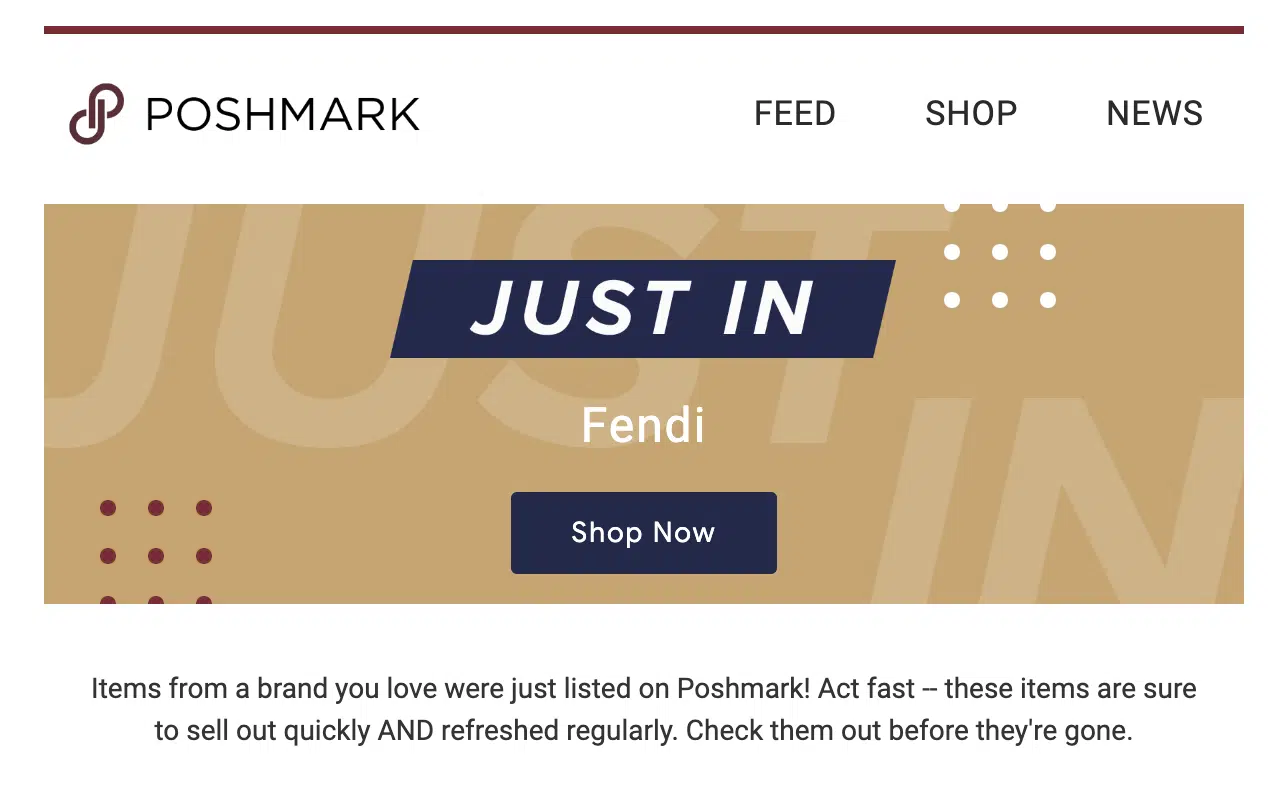 3. Email marketing campaign
Email marketing remains one of the most potent tools available to a marketer. Yes, people have social media accounts and spend a great deal of time on them. However, they still read emails. And they will respond to discounts and deals offered to them through this medium. In 2021, Black Friday welcome emails generated average conversion rates of 3.6%. Consumers who purchase products through email spend 138% more than those that don't receive email offers proving email is a lucrative advertising channel.
So now that you know why email is crucial, your Black Friday and Cyber Monday messaging is even more important. CTR increases by 64% when subject lines feature Black Friday or Cyber Monday. Timex sent out this email with this subject line: "FINAL HOURS: Black Friday Sale! 30% off sitewide". Short, sweet, and with all the information the user needs.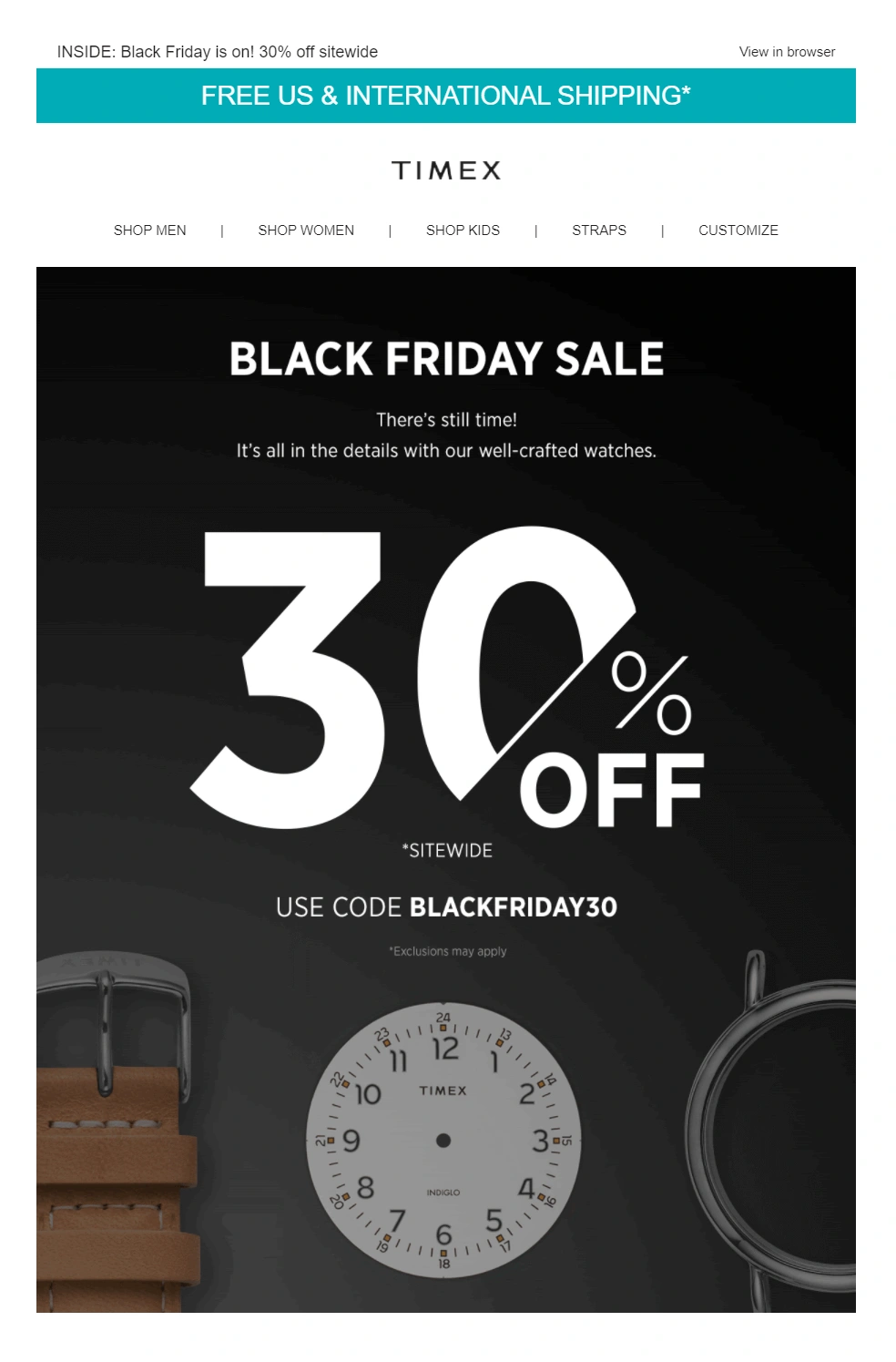 4. Install a chatbot on your website
You will need to contend with the fact that consumers will have questions about products they may want to buy. They may also have inquiries regarding shipping and returns. Installing a chatbot on your website is the easiest way to deal with these issues. It will streamline and automate large portions of your customer support services.
A chatbot can also help shoppers find products faster. If you install one with this function, the program will ask shoppers a series of questions. This will allow them to narrow down their search to a few specific items. Your customer will be able to find the items they are looking for online or in-store.
Chatbots can also provide personalized recommendations based on past purchases. Prepare your chatbot so that it's ready to leap into action when customers need you most, with instant, automated guidance at the right time, wherever users are in their buying journey. Legos chatbot is a great example of how to use automation to make the customer journey easier and more efficient. A good chatbot, like legos, will collect the necessary information and provide the best fitting products. Research from Forbes has shown that implementing chatbots into various sales events like Black Friday or Cyber Monday can increase sales by 67%.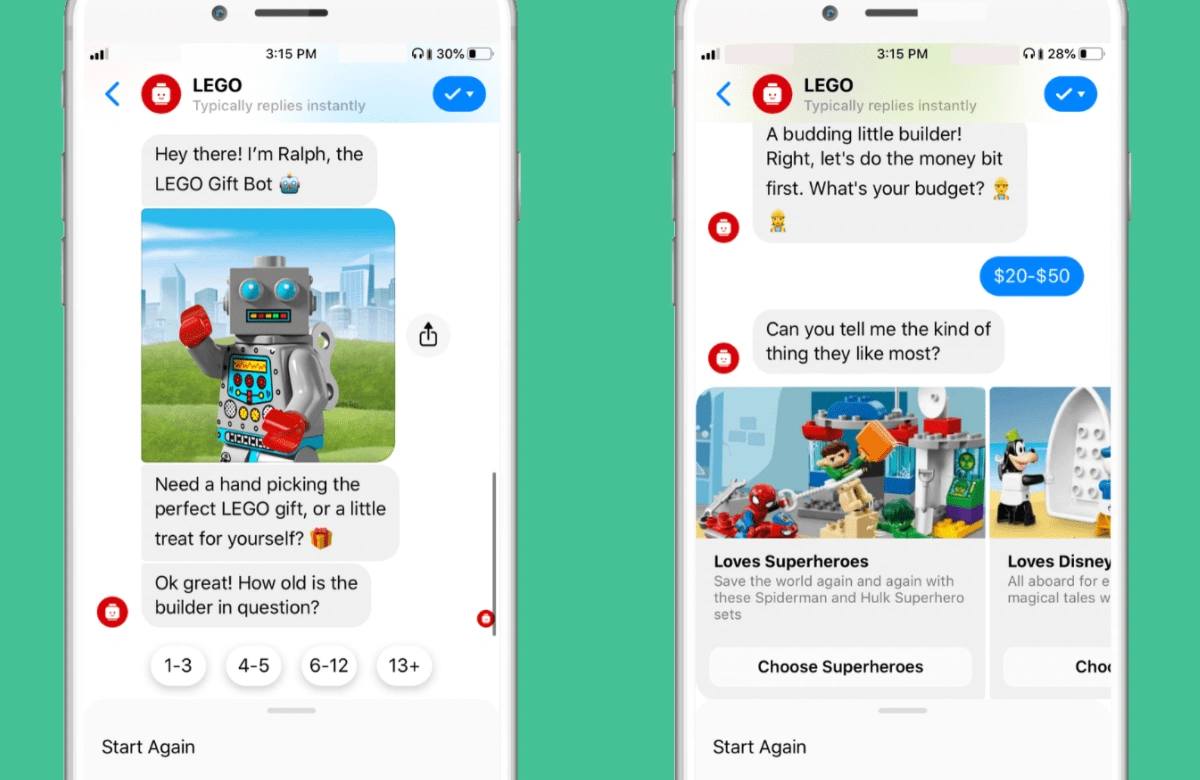 5. Offer exclusive deals to loyal customers
You should use the Black Friday-Cyber Monday event to reward your most loyal customers. You can offer them exclusive deal and discounts as a way of thanking them for their commitment to your shop. This is a great way to build long-term loyalty and drive-up repeat business.
By showing your customers that you value their loyalty, you'll encourage them to keep coming back on days that aren't Black Friday. Sephora rewards loyalty members by giving them special discounts which also incentivizes non-loyalty members to sign up. This is a low cost big reward tactic that should be implemented.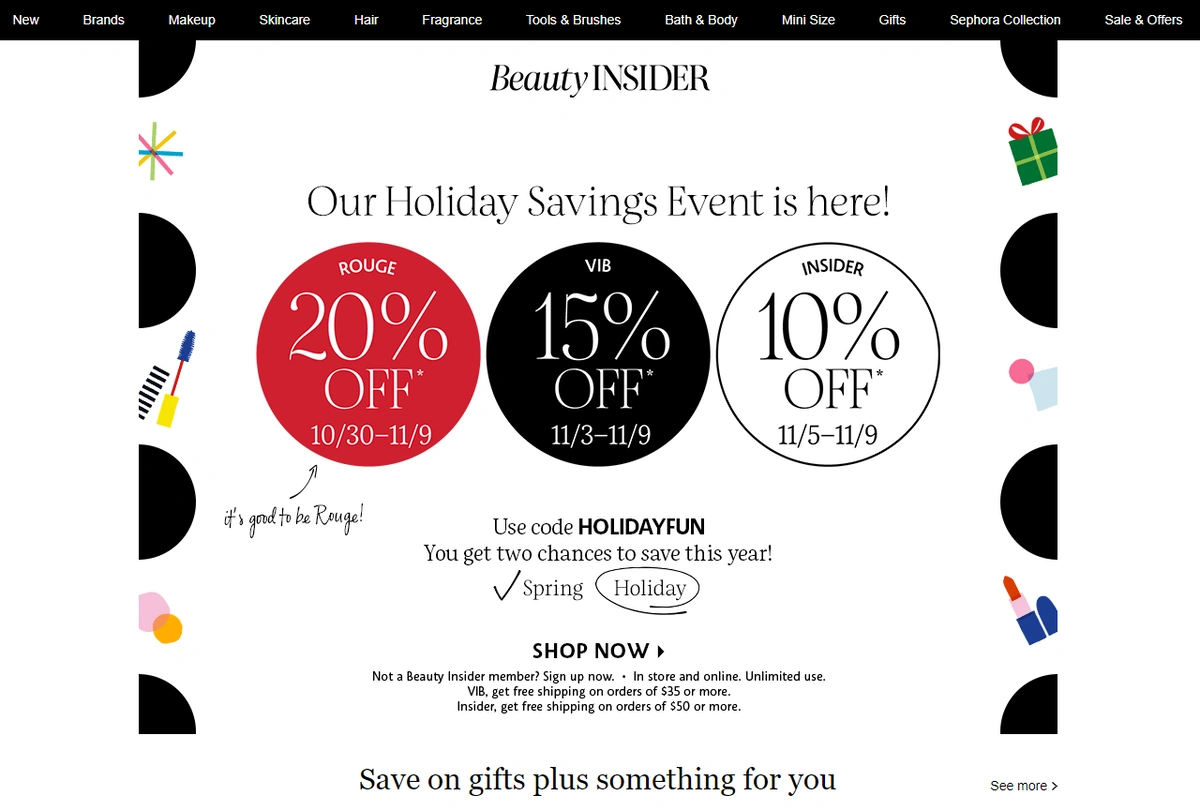 6. Offer minimum spend rewards
The best way to get people to spend more money is to offer something for free. You can, for example, offer free shipping for purchases over $100. These types of rewards work best when they are tiered. For example, a customer who spends 50$ may receive a 20% discount, and someone who spends $100 may receive a 30% discount.
You can also give customers a free gift with their purchase. This need not be anything costly. In fact, you can give away stuff that you have received as part of a B2B promotion. The main idea here is that people like to feel they are being rewarded for shopping at your store. You should do all that you can to enhance this feeling. Sephora has another great example of minimum spend benefits which extends past the holidays. Their stronghold on the market proves that providing loyalty members with exclusive deals and minimum spend benefits pays off.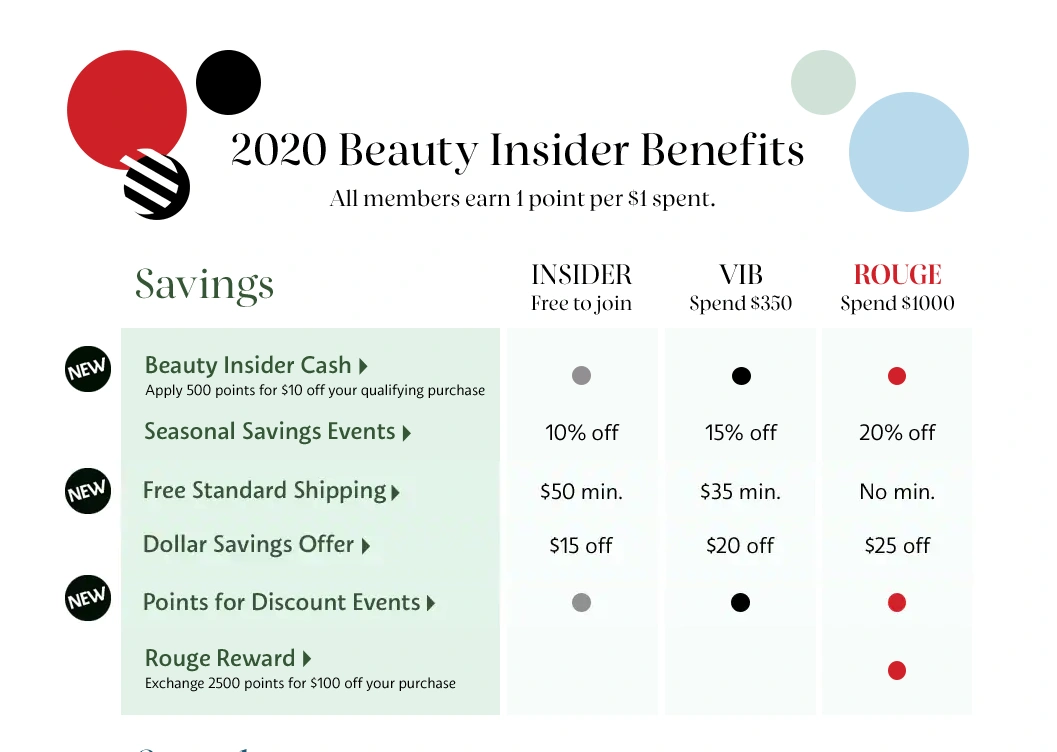 7. Make a gift guide
A gift guide is a curated selection of your products for a particular holiday or event.  It is organized in a way that makes it easy for shoppers to understand what you have in store. You can use the guide to promote specific products and generate enthusiasm for particular brands. People love browsing guides and getting inspiration for gifts. You can also use it to drive-up traffic to your website or store. 
Crate & Barrels gift guide for kids is a great example of a well designed and aesthetically pleasing guide. If you have creative team and time to make one, you absolutely should. If your guide is useful and well designed, it can become a viral sharing post.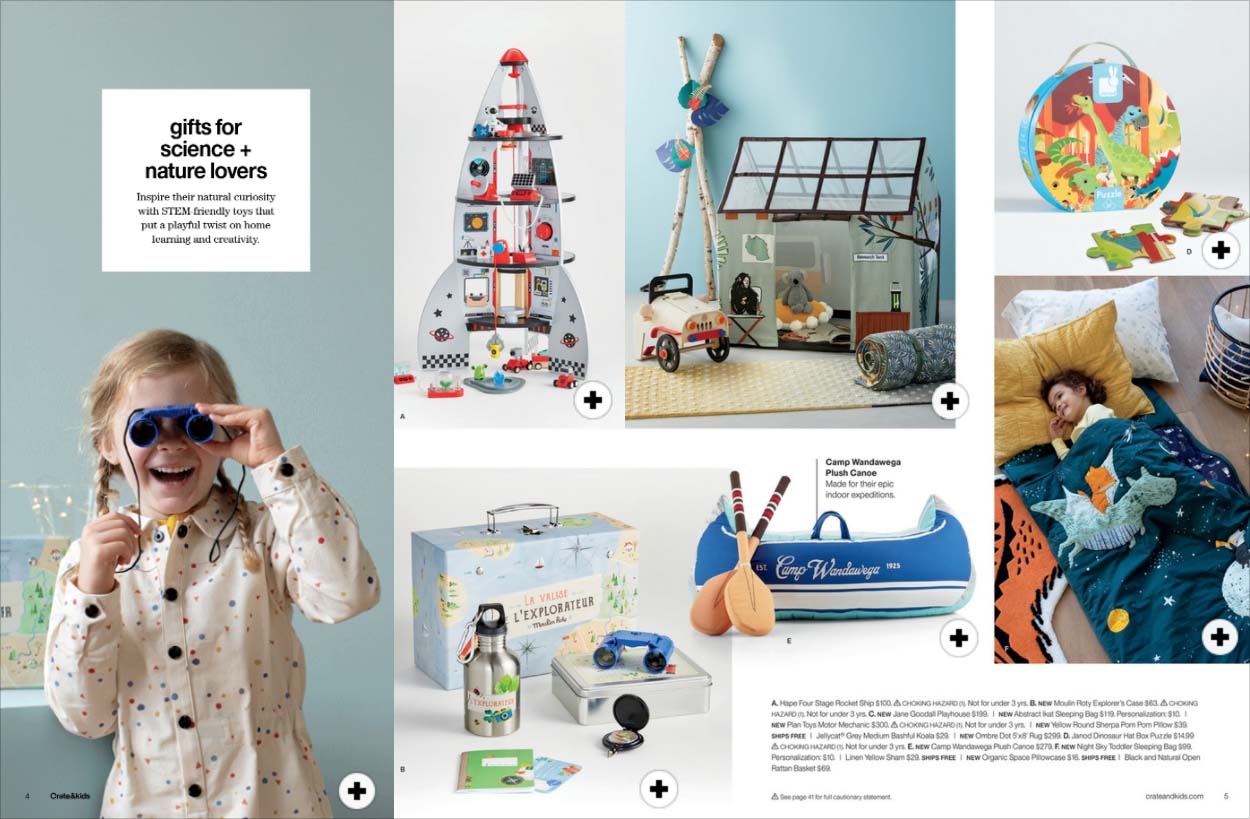 Helping You Find Black Friday-Cyber Monday Marketing Solutions
If you run a growing business, there are many things you will need to concern yourself with as the holiday season approaches. This is your busiest time of year, and you will need to use it to put your company in the black. You should not shoulder the burden of promoting Black Friday-Cyber Monday deals all on your own. It is better to enlist the help of content marketing professionals.
Scripted offers the kind of help you need to get this big shopping event right. The Scripted Content Studio provides full-service content generation and marketing solutions for your business. Our experts will create creative and engaging marketing campaign material for your Black Friday-Cyber Monday event and will ensure that it reaches your target audience at the right time.
Are you ready to begin your holiday marketing operation in earnest? Sign up for your 30 Day Free Trial today and get the most out of Black Friday and Cyber Monday this year!