Top Automotive Websites by Traffic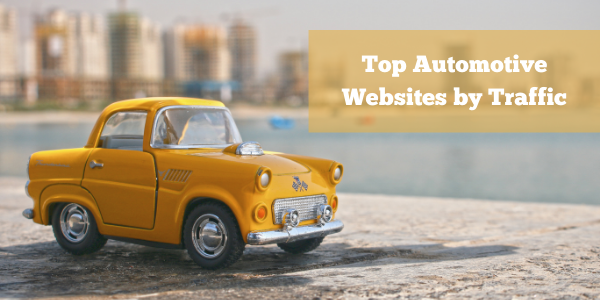 There is a slew of trends that bring traffic - a perfectly appropriate word for the topic - to any automotive site. As global trends develop alongside new technologies, people find themselves able to turn to digital help for their automotive needs more than any other time throughout automotive history. 
For example, traditionally, if one needed to replace a car part such as a muffler or battery, their best option would be to visit a specified department in a store or go directly to a specialist. Nowadays, it is incredibly easy to find a wide selection of replacement parts and instructions for DIY automotive repair.
This newfound availability for independence among vehicle owners and amateur mechanics exists because of a more digitized automotive market. 
Automotive Websites are the Hub of Modern Automotive Care
Some of these websites are more popular than others because of what they provide or how they find marketing. For example, some sites offer car sales that operate completely online. Others function to provide car owners with options that they wouldn't have otherwise. Some of these services market themselves and other services rely on marketing campaigns.
If you are a website owner offering a service, then evaluating what makes these sites successful can help you plan to increase your own site's traffic!
Let's look at some of the biggest automotive sites and see what makes them gain so much traffic:
Autozone.com
One of the most frequently visited automotive websites is Autozone.com. This site garners hundreds of thousands of views per day. Autozone is linked to in-store locations, wide-scale automotive expertise, and general trustworthiness in its field. Autozone is headquartered in Memphis, Tennessee, and is the largest retailer of automotive parts in America. Autozone's website traffic is 82.95% organic search engine searches with a little over one-fifth of those searches being the term "Autozone" itself.
Why Autozone.com gets traffic: Autozone is a nationally recognized, top-dog reputable source for automotive information, parts, and administrative assistance. A huge facet of their website traffic comes from their organic name-brand success and consumer trust. The rest of their traffic is sourced from referrals and other smaller advertisement methods. The takeaway is that Autozone's website success comes from company success.
Cars.com
Cars.com is a widely used car website owned by its parent corporation, TEGNA Inc, the owner of multiple publicly-traded automotive companies. It is headquartered in Chicago, Illinois, but it operates nationally. It is the second-largest automotive website, and it provides a platform for members to buy cars online. 
Its efficient dashboard narrows down clients by location and narrows down products for clients by make, model, year, cost, etc.
Why Cars.com gets traffic: Cars.com has gotten 24.06 million visits since its inception. The overwhelming majority of those visits have been the result of active searches. Cars.com utilizes a simple and effective domain name, relies on marketing campaigns, and it also revolutionized online vehicle purchasing strategies when it launched in June of 1998. Its reputable operations and customer satisfaction draw in both repeat customers and new customers alike, making it the no. 1 site for used car sales. 
Carview.co.jp
While not an American industry or website, Carview.co.jp leads views in the automotive sector and pulls more website traffic than any other automotive website in its location. Like all other list-toppers, Carview relies on non-internet infrastructure to carry its name further along. Located in Tokyo, Japan, Carview offers many of the same services that Cars.com does, including rentals. 
Why Carview.co.jp gets traffic: Like other automotive industry websites, Carview.co.jp was founded a few decades ago (in 1996). It has diversified what it offers and dominates a market in its location, pulling in most views from search engine queries.
CarGurus.com

This is another wildly successful used car website. CarGurus not only tops the charts for clicks, but it also has a very high rate of viewers staying on the site after finding it. One of its biggest attractions is the easy-to-use dashboard associated with the site. CarGurus.com is based in Cambridge, Massachusetts, and allows users to message private sellers directly. It acts as a general hub between buyers and sellers, offering an alternative to Cars.com.
Why CarGurus.com gets traffic: CarGurus, though a somewhat newer company, relies on customer satisfaction. Its clicks are primarily sourced from organic keyword searches, with "CarGurus" being the key search term. Unlike some of its competition, it relies on Facebook ads and client funneling to an extent. 
RockAuto.com
RockAuto is a shipping company that provides parts from over 300 different manufacturer locations globally, at warehouse prices. Founded in Madison, Wisconsin in 1999, RockAuto differentiates itself from other companies on this list by operating primarily online and relying on direct traffic rather than search engine results to gain traction. This direct traffic means that RockAuto has great advertising and is such a common household name that it is directly searched for by URL.
Why RockAuto gets traffic: RockAuto dominates the online auto part market. RockAuto is a reliable and simple way for car owners and mechanics alike to order vehicle parts.
AdvanceAutoParts.com
AdvanceAutoParts.com is headquartered in Raleigh, North Carolina and it operates nationally. It serves as a mechanic service site and a DIY hub. AdvanceAutoParts boasts cheaper online prices than many of its competitors and strikes more of a chord with those who wish to complete their own projects. AdvanceAutoParts.com relies mostly on search engine results (68% of the time, to be more exact), and unlike many other sites on this list, it relies heavily on paid searches (almost 32% of its searches are paid terms).
Why AdvanceAutoParts gets traffic: AdvanceAutoParts boasts fantastic prices and has a wide selection of DIY project supplies. It also levies paid searches. Where it hasn't been able to compete by organic searches, it has grasped traffic through search engine prioritization. About 30% of its search engine traffic is paid searches.
Oreillyauto.com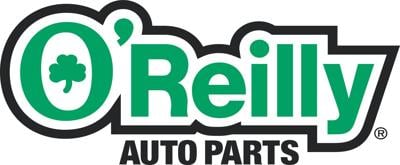 Another big hitter is Oreillyauto.com. O'Reilly is another company that relies heavily on an existing corporate presence to boost website traffic. Founded in 1957 in Springfield, Missouri, O'Reilly Auto Parts is another long-standing retailer of automotive parts and has a large DIY audience. O'Reilly Auto Parts carries many brands that Autozone and AdvancedAutoParts do not, and they also carry heavy-duty items and agricultural machinery. This differentiates them from competitors. 
Why Oreillyauto.com gets traffic: They are a niche brand that has been around for over half a century, and they fill gaps that other companies do not. Like many of their successful competitors, their searches are mostly organic.
Summitracing.com
Summitracing.com is a niche automotive market that sells racing equipment. It has four physical locations at Tallmadge, Ohio; Sparks, Nevada; McDonough, Georgia; and Arlington, Texas, respectively. 37.64% of its search engine traffic is paid, and 68.52% of its overall traffic is searched. Founded in 1968 in Akron, Ohio, Summitracing.com works to provide a plethora of race vehicle parts not found anywhere else. 
Why Summitracing.com gets traffic: Summitracing.com is a niche marketer that also levies paid searches to get a foothold in website traffic. Summitracing.com relies on its expertise and an online presence. with the two operating side-by-side to bolster recognition. 
Carfax.com 

Carfax.com was founded in 1984 in Columbia, Missouri. It has prevailed as one of the very best and most relevant vehicle history report suppliers in the nation, and the website traffic reflects that as 51% of its searches are direct. Carfax absolutely monopolizes the car history report market and has done so since its inception. Because it can operate almost entirely online, with minimal physical resources, it dominates as a class in the automotive world as well. 
Why Carfax.com gets traffic: Carfax.com relies almost entirely on the digital world, and from its founding has not needed to deviate from this pattern. It also has wiped out much of its competition and networks with top auto sales companies. This working in tandem with other automotive fields has given it a veritable open season on consumer purchases and online views. 
Autotrader.com
Autotrader was founded in 1997 in Atlanta, Georgia, and it functions as a hub between sellers and buyers of used cars. The company operates mostly online to connect the two parties. It has a long history of being a trustworthy customer and seller advocate and has a history of being both user-friendly and protective towards buyers.
Why Autotrader.com gets traffic: Autotrader.com relies almost equally on direct traffic and search traffic. It has an indomitable reputation as an internet-based company for vehicle purchasing and selling. 
What These Sites Have in Common
The bottom line for these companies is that they all share one aspect: they have presences that precede their online traffic reputations. Some of them tackle a niche market to do that, whereas others vie for status through reliability or low pricing. 
Scripted Writers Illuminate Facts on the Automotive Industry
With a long, rich history, and some deeply embedded footholds in modern industrialism, the automotive industry is a topic that garners much attention. Those who are skilled in the field can often take some of the most interesting information from the automotive industry and transform it into a fun-filled easy read. While extensive knowledge regarding the automotive industry always helps, many writers find that even the more basic facts can turn heads when written eloquently.
Scripted writers support your ambitions, whether it's an SEO-centered article, an expertise-filled blog post, an automotive handbook, or even a series of auto-related social media posts. Scripted writers pride themselves on taking your ideas and turning them into engaging content. Browse our directory of skilled automotive writers to get a look at who is available to take your SEO-optimized content to the top!
Writers at Scripted often find themselves with long-standing customer-client relationships, as their work tends to be successful. There are two fundamental ways to snag a talented writer. The first is to utilize our SmartMatch option, which you can use to find a specialized writer. The second is to open up a call that reaches more writers and requires a proposal. These proposals allow you to view a writer's general ideas as well as their writing style. The switch between these two options and their more intricate settings gives you full control over who you will hire.
When you find a writer who works well with your industry, you can lock them in as a favorite and invite them to complete future projects.
Scripted Processes are Designed from the Bottom Up to Make Your Projects Successful
Our processes funnel in the best writers, only accepting the top 2% of applicants. From there, clients rate them upon project completion. The projects are run through multiple editing processes by expert editors to finalize each piece. Every project is SEO optimized and tracked upon publishing.
Leaving very little room for error, and much room for success, our highly-skilled writers are supported in their endeavor to create the perfect automotive content for you!
Start your 30-day free trial today!

---
Published by
Scripted Writers
on Wednesday, March 31, 2021
in
Automotives
,
Website
,
Advance Auto Parts
,
Autotrader
,
Autozone
,
Carfax
,
Car Gurus
,
Cars.Com
,
Carview
,
O'riley Auto Parts
,
Rockauto
,
Summit Racing
.