Top 8 Music Industry Websites by Traffic
According to the Recording Industry Association of America, the music industry continued to grow in 2019, reaching over 60 million paid subscriptions. This drove the U.S. music industry to its fourth consecutive year of double-digit growth. Total revenues reached $11.1 billion and continued to grow in 2020.
The human nature of music is a complex and highly interesting topic. Since music is common to all human cultures across the globe, there are immense opportunities within the industry itself. From live shows and festivals to digital downloads and vintage vinyl shops, there are many types of music-related businesses.
Regardless of what type of business you operate, whether it's online or offline, you need a strong content marketing strategy. As more and more people rely on search engines to find the information they seek, investing in your digital presence can help you achieve sustained growth. To help you develop a winning strategy, Scripted created a list of the top music industry websites by traffic.
Data was taken from SimilarWeb.com to create the list below. This list is intended to provide you with inspiration and insight so that you can benefit from the power of content marketing. Let's get started!
1. Spotify.com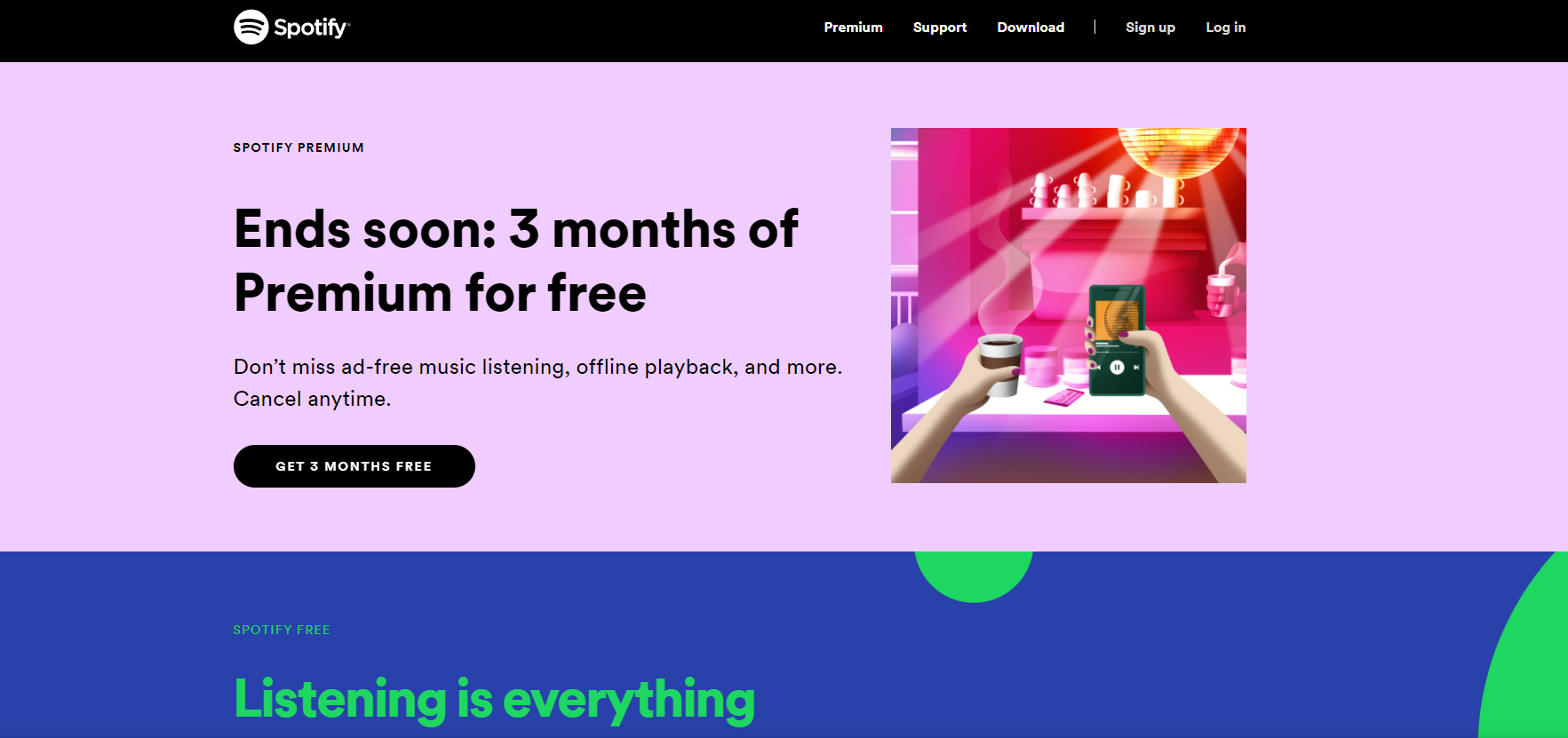 In 2021, Spotify.com's traffic has remained consistent at around 385.8 million visitors per month, attracting people from all around the globe. The most significant source of traffic is direct, with over 79% of traffic from this channel, followed by search with 11.73% — 93.58% of which is organic. As they say at Spotify, they have "music for everyone," offering access to millions of songs and podcasts. Spotify's website is minimalistic and well-designed with the bulk of content organized under three categories, company, communities, and useful links. For the Record is Spotify's blog, covering everything from culture and trends to behind the mic. They have also invested heavily in social media, with nearly 7 million followers on Instagram and over 22.7 million followers on Facebook.
2. Worldstar.com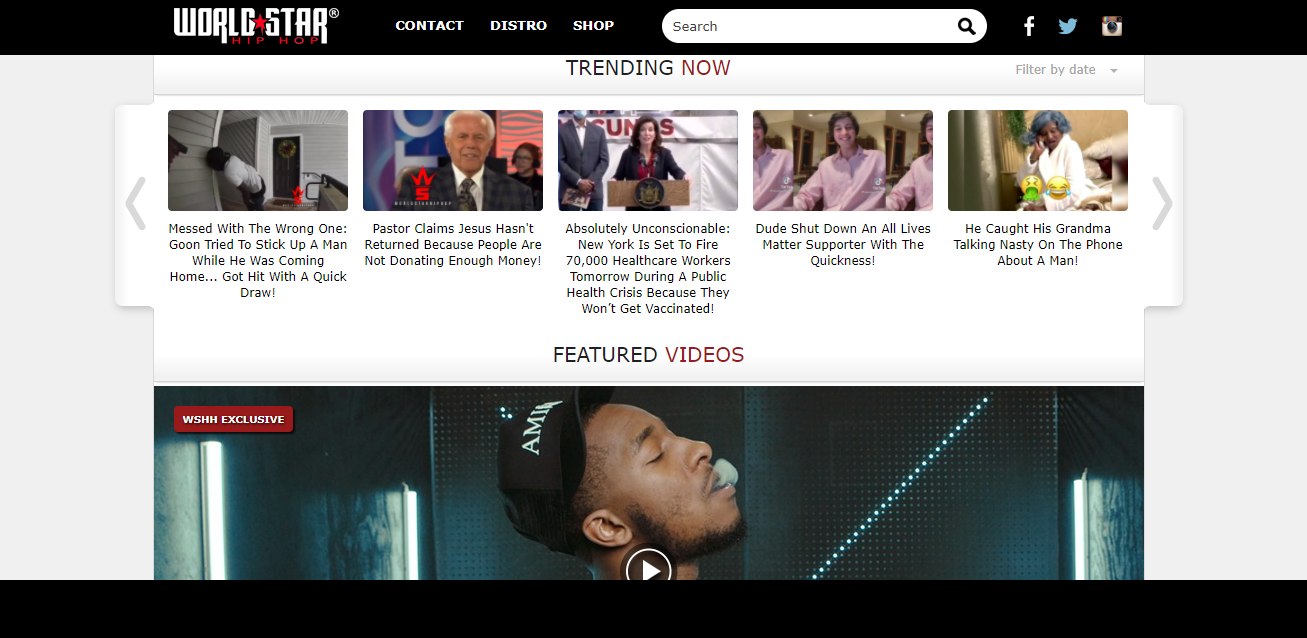 Worldstar.com is the #1 urban outlet, bringing its audience the latest in entertainment and hip hop. Much like Spotify, this site has remained consistent in the year 2021, with approximately 335.7 million visitors coming to the site each month. The bulk of that traffic comes from the United States (72.8%), followed by Canada, the United Kingdom, and the Netherlands. World Star's marketing strategy is focused on referrals, with 94.45% of traffic coming from this channel, followed by direct (2.79%). On the homepage, there are dozens of articles and videos, including those that are trending. Although WorldStar Hip Hop is mainly a video blog, winning the BET Hip Hop Award for Best Hip Hop Platform, this site has also invested heavily in social media marketing, with over 9.3 million Facebook followers and 32.1 million Instagram followers.
3. Soundcloud.com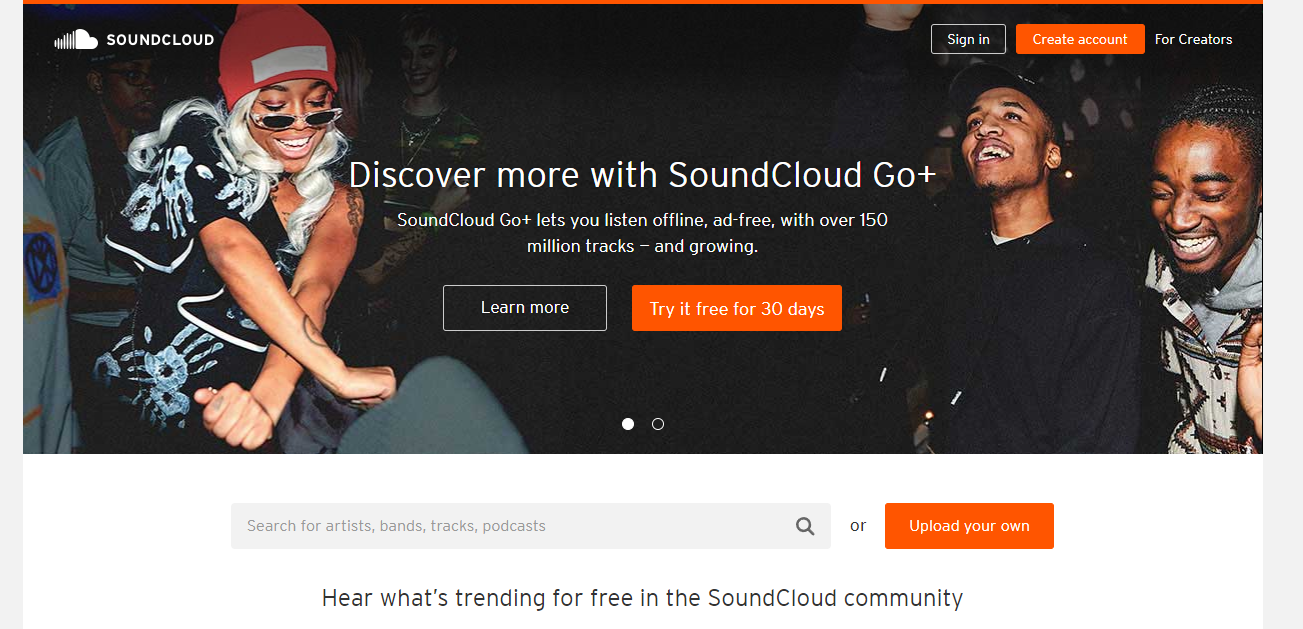 With over 265 million tracks available, Sound Cloud is the largest online community of artists, DJs, bands, and audio creators. Each month, this site pulls in around 150 million visitors, mainly from the United States, Canada, the United Kingdom, Germany, and France. Upon creating an account, you can save tracks, follow artists, and build playlists — all for free. In addition to millions of tracks, site visitors can also access plenty of written content via the Sound Cloud blog. Here, you'll find featured articles from 2007 to the present, covering the latest in music news. There is also a "contests" tab and "resources" section, publishing stories such as Expert Advice: Music Strategist Amber Horsburgh's 3 Tips on How to Keep Building Your Audience During COVID-19.
4. Genius.com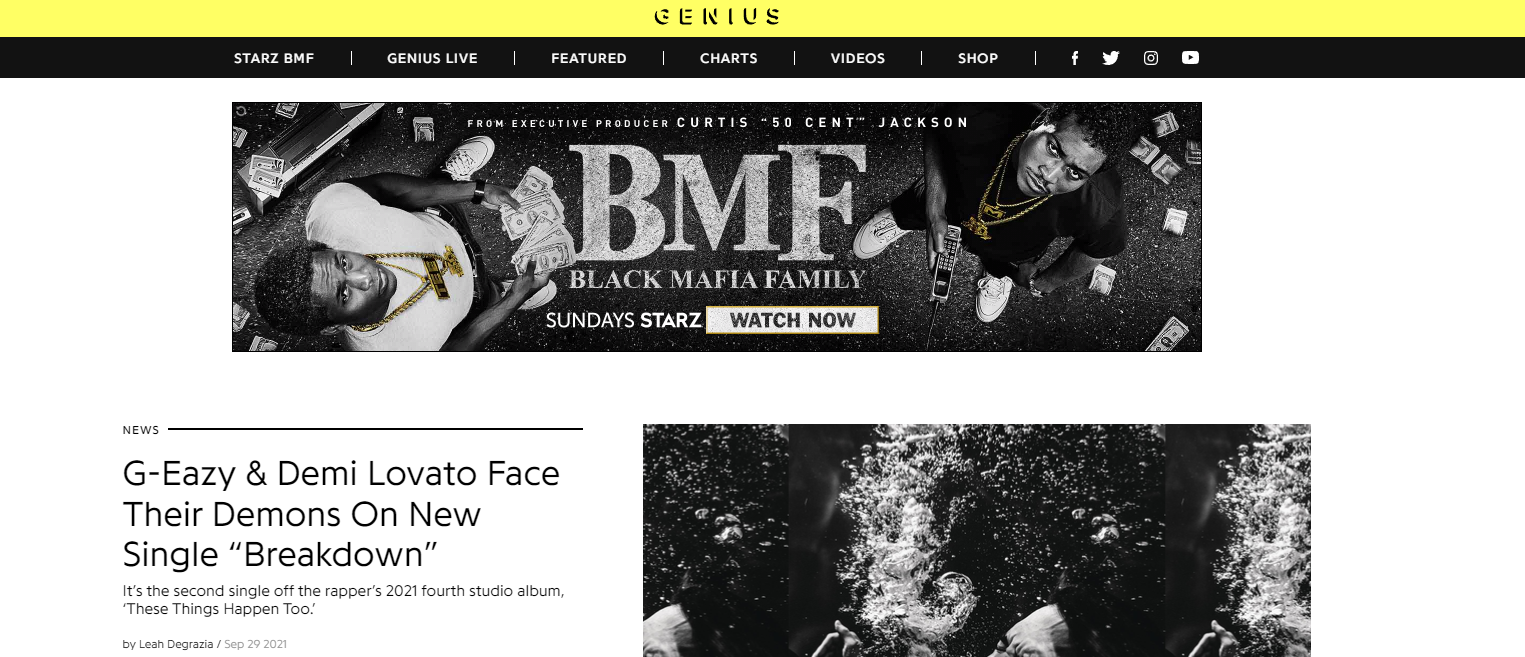 Genius.com is the world's largest collection of song lyrics and musical knowledge, bringing in around 95 million visitors each month. The bulk of those visitors are from the United States, with a significant amount also coming from the UK, Canada, Russia, and Germany. This music hub focuses on the search for its marketing strategy, with 83.05% of traffic coming from this channel, followed by direct with 15.43%. When you first visit Genius' homepage, there is no shortage of content. "Featured" content highlights the latest in music news, "charts" show you what's trending, and "videos" cover trending artists and open mic sessions. With 4.5 million Instagram followers, Genius has also invested heavily in social media.
5. Ultimate-Guitar.com

Ultimate-guitar.com is the #1 source for guitar tabs, chords, ukulele chords, bass tabs, and more. For those who own a string instrument, this site is the ultimate one-stop shop. Offering over 1.1 million tabs, as well as guitar lessons, gear reviews, and rock news, it's no surprise this site gets over 60 million visitors every month. Most of this traffic comes from search, with 64.34% of visitors coming from this channel, followed by direct with 32.08%. Of the search traffic, 99.99% is organic. As a visitor, explore the tab catalog or browse articles like Top 10 Grunge Covers That Beat the Originals and Sammy Hagar Recalls How Van Halen Behaved When They First Met, Talk Why He Refused to Join Grateful Dead.
6. Discogs.com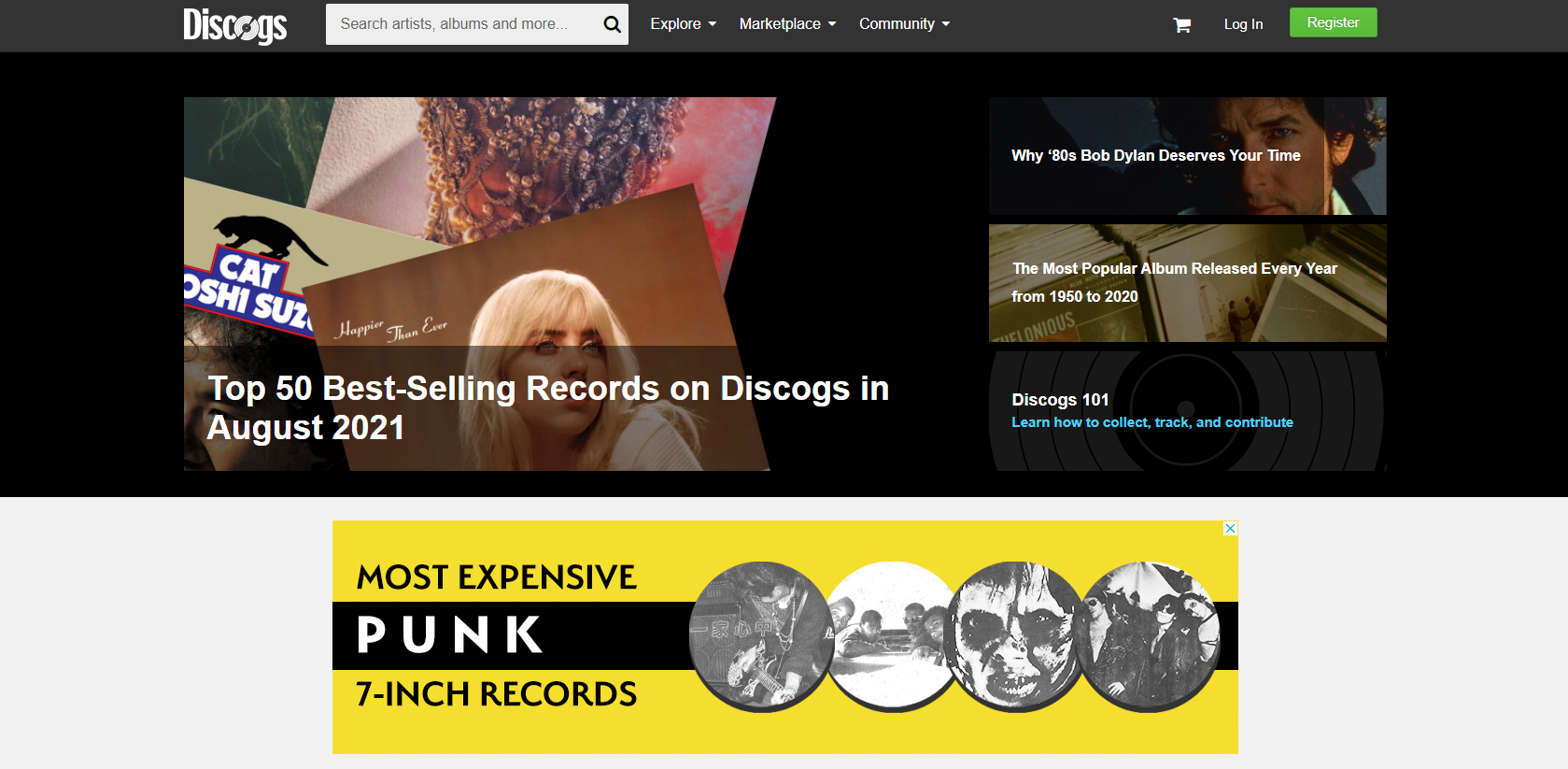 Discogs.com is a crowdsourced database all about audio recordings, including promotional releases, commercial releases, and off-label releases. Visitors to this site can buy and sell music with collectors in the marketplace. Pulling in an average of 50 million each month from around the globe, discog.com's marketing strategy is closely split between search (48.43%) and direct (45.06%). The site itself is well-designed with an easy-to-navigate main menu. The "explore" drop-down menu allows you to browse several genres and styles, discover music, and contribute your musical release. They regularly publish fresh content that highlights their business in a way that is engaging to music lovers. Example articles featured on their homepage include Top 30 Most Expensive Items Sold in June 2021 and 7 DJs Share the Weirdest Records in Their Crates.
7. Bandcamp.com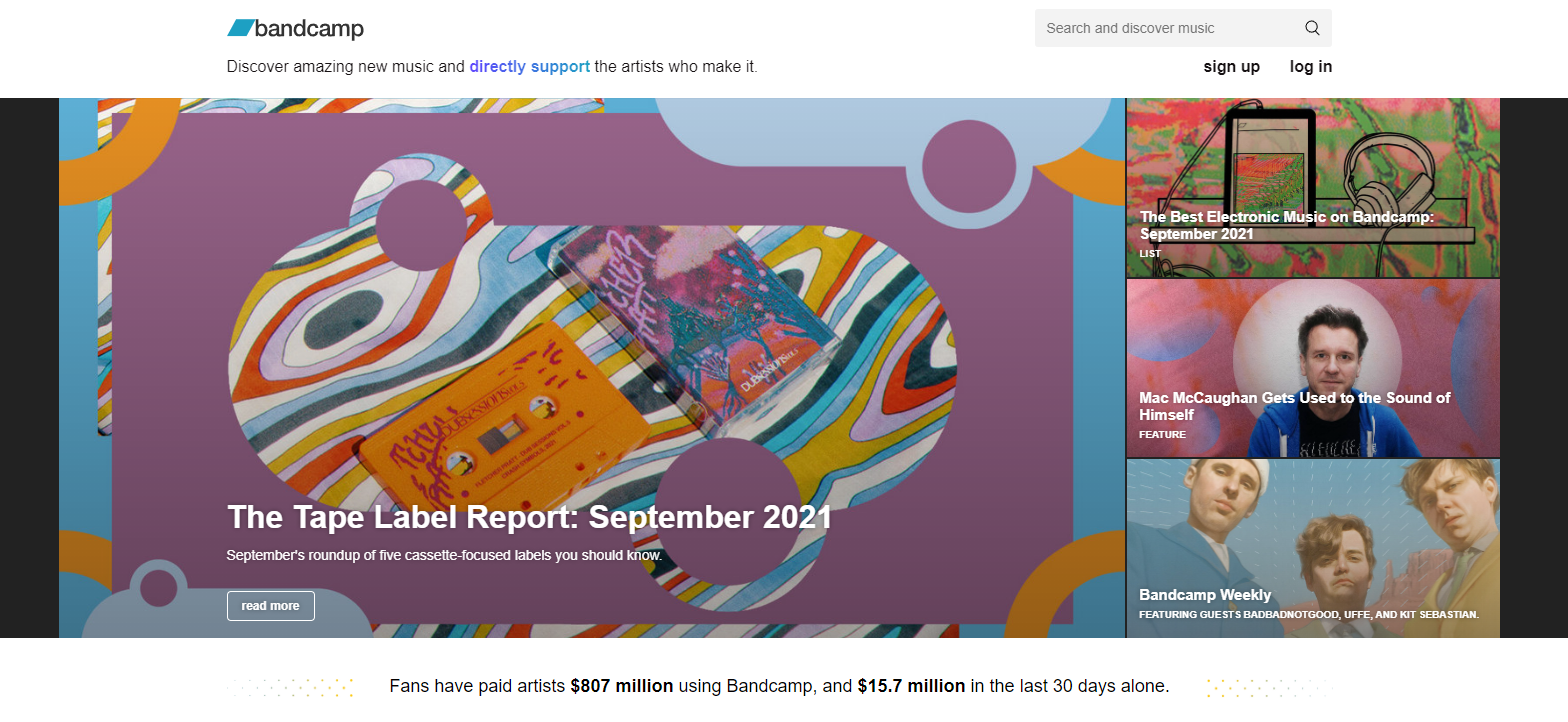 Bandcamp.com is an online site that helps musicians post music, gain new fans, and be paid fairly for the work they produce. However, it also appeals to listeners who love to support new music and artists outside of the mainstream music industry. Attracting an average of 30 million visitors each month, mainly from the United States, UK, Germany, Canada, and France, Bandcamp.com's marketing strategy focuses on direct (42.34%), followed by search with 30.5% — 100% of which is organic. Considering fans have paid artists $787 million, this brand has created a loyal and dedicated community. Bandcamp Daily publishes content on lists, features, and the album of the day. This offers an inside look into artists you have likely never heard of before — but will now love!
8. Last. FM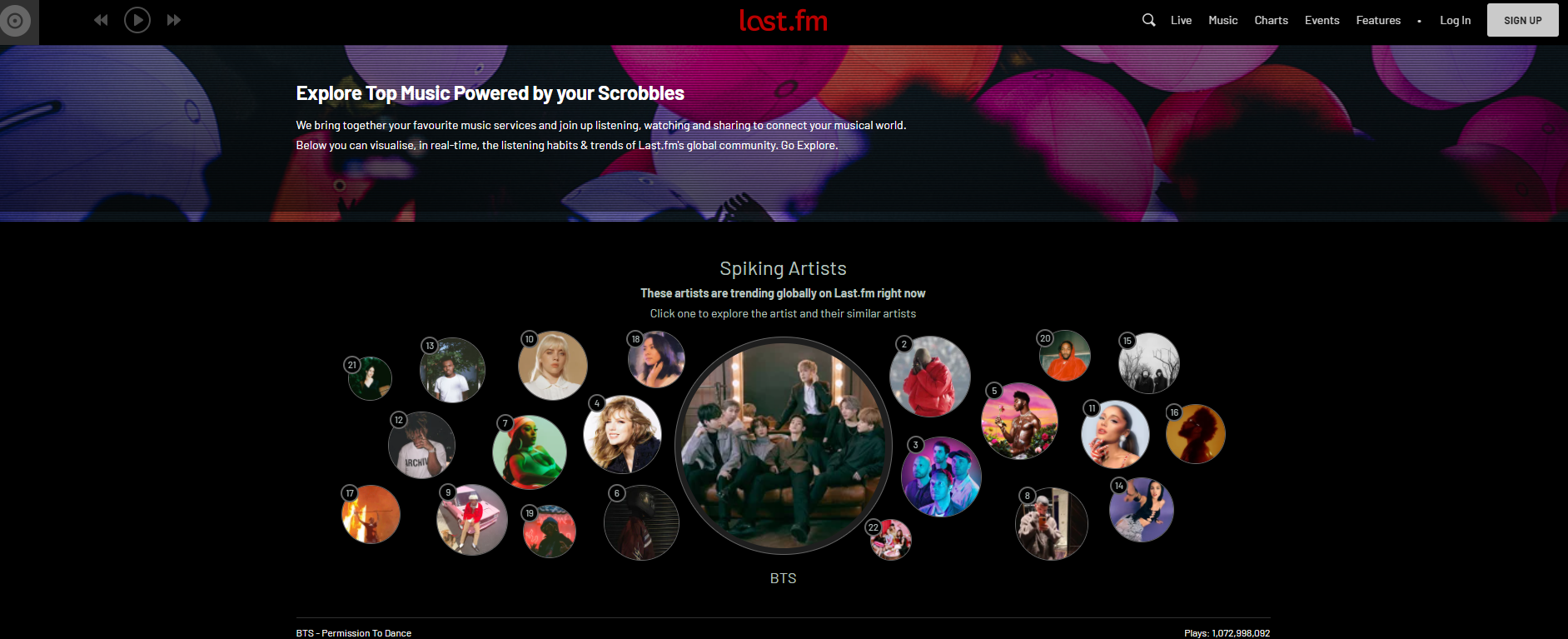 Last.FM was founded in the United Kingdom back in 2002. Using a system called "Audioscrobbler," you receive recommendations based on your taste in music. This global online music service tracks your listening habits to provide a more personalized experience. The site sees an average of 29 million visitors each month from around the globe, including the United States, the UK, Brazil, and Russia. Most of this traffic is direct (75.26%), followed by search (21.21%) — 100% of which is organic. Upon visiting Last.FM's homepage, you'll find spiking artists, spiking tracks, today's most loved track, and more. The top menu directs you to content on events, music, charts, and more. The Last. FM blog offers news on artists around the world, including stories on less "mainstream" musicians, producers, labels, and more. "Discovery of the Week" is a clever component of this brand's blog, featuring articles on the top tracks you need to hear right now.
You Too Can Increase Website Traffic to Your Site
While reviewing the sites above, it's clear to see why they have such so much traffic. These sites have developed a strong online presence which has allowed them to continue to increase website traffic and build a loyal following.
Although all these sites invest heavily in quality content, they also understand the importance of SEO.
The content they produce incorporates leading industry keywords based on what their audience is searching for. They have also optimized their sites to make them better for search engines. This step-by-step SEO guide will help you develop an SEO strategy so that you can improve your ranking and increase traffic to your music site.
Join Scripted Now
Need assistance developing great content? If so, Scripted is an all-in-one content creation platform that will help you hit your content marketing milestones. If you do not currently have time to invest in content yourself, there are options to take a hands-off approach. This will allow you to focus on growing your business while Scripted addresses your content needs in the background.
If you want to know more about content strategy in the music industry, check out our entertainment and media site content strategy guide.