Announcing #WhereIWrite: Show Scripted Your Writing Workspace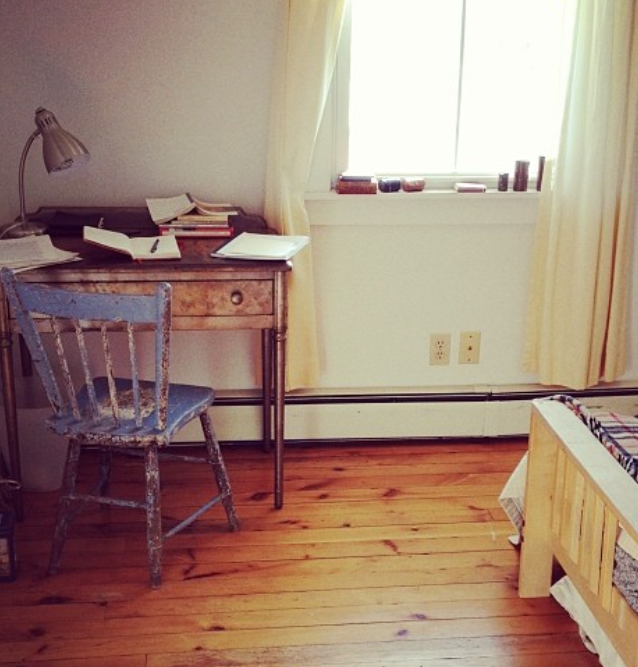 Here, there, everywhere -- send us a photo of your writing workspace and it could appear on Scripted's homepage!

Scripted writers are always on the move. From traveling around the world to heading outdoors to setting up shop in their favorite cafes, our writers love to choose their ideal place to complete their writing assignments. However, for some writers, having the luxury of working from their favorite spot -- home -- is perfect.

Because our writers are always working from such interesting locales, we want to showcase your various workspaces! Starting next week, we will feature a different writer's workspace each week on the homepage of our website.

Interested in having your workspace featured? Submit a photo (recommended minimum of 1000 pixels x 500 pixels, lighter photos) of your favorite spot to work to scriptedphotos@gmail.com with the subject line "Workspace Campaign." You can also tweet us your pic using the #WhereIWrite hashtag or post it on Instagram.

In a recent survey of our most active writers, 94% of our writers work from their homes. Common favorite corners include home offices, couches, music rooms, front porches and gardens.

While many writers find creative energy in their own homes, others enjoy working in public or from abroad. 14% of our surveyed writers mentioned that they also work from their favorite coffee shops or cafes, and 5% also work from their local libraries. Some Scripted writers work from a different city every other week, while others simply take their work with them on vacation.

Writer Mary B. (whose desk is pictured) spent last year freelancing from places like Honolulu, Venice, Paris, the Italian Riviera and New Orleans, while writer Alexandra R. has written pieces from a campsite in the mountains. Writer Frank J. worked on Scripted pieces while traveling through Spain and Turkey last summer, and writer Betsy S. spends the majority of her time traveling while working for Scripted. She currently resides in Paris, popping into French cafes to write her pieces.

Where do you like to complete your work for Scripted? Let us know in the comments below or send along your photo for consideration in our campaign.