3 Essential Performance Metrics For New Content Writers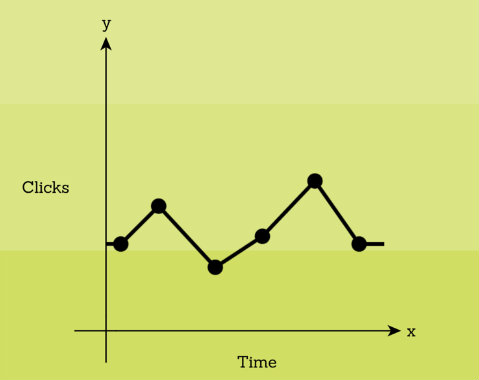 Publishers are increasingly interested in the analytical performance of writers. Here's how to start measuring your content's impact.




As a writer, it may be difficult to have to measure your work. No one likes to have her work critiqued, let alone scored for its popularity among strangers.

Writers today can better manage their careers if they know who is reading their blog, how those people found them and what they do once they arrive. If you are thinking about writing as a career -- or if you are a writer with no real online presence -- the following will help you get started analyzing your key Web analytics and help you work smarter.

See also: Writers, Here's 7 Ways to Beef Up Your Blog Posts


1. How Many Eyes Do You Have On Your Content?


Consumption metrics are the number of readers who actually viewed your content. You can get these statistics through Google Analytics or similar software. Some blogging platforms, such as WordPress, have built-in tracking of consumption metrics, as well.

You'll want to look at the following measures to see how many people are visiting your posts:



Unique page views: This represents the number of non-repeat viewers you have for a given post. This effectively shows how many new readers you're collecting.
Downloads: This will help measure how often readers are looking at downloadable content, like PDF files, presentations, podcasts, or videos.
2. Social Interactions


In addition to tracking who is engaging with your content, you should track who's sharing your content over social media. Social interactions are important because they extend your reach and demonstrate reader engagement with the content. Most social media sites have built-in statistics for your business pages, so you can check the amount of traffic on your Facebook or Twitter page and align it with the number of sign-ups or purchases on your website.

See also: Make Your Content Mobile Responsive in 2014


3. Visit Duration (Time on Site)


Publishers are increasingly interested in the amount of time readers spend on a given blog post, as opposed to the sheer number of clicks that post has received. That's because time-on-site is a better indicator of whether users are actually reading each post, in addition to whether readers are reading the post all the way through.

To do: Check out the "session duration" metric on Google Analytics. Google has provided a guide to the metric on its support site.

For beginning writers or those interested in building an online presence, don't worry about not having any hard numbers. Everybody has to start somewhere, so don't beat yourself up. Once you begin to give attention to analytics and concentrate on solid growth, the best numbers are yet to come.


To Read More About Digital Tools for Writers, See Below:


What Are the Best Online Writing Tools
5 Cloud Apps That Make Life Simple for Writers
5 Upcoming Blogging Platforms You Might Not Know About