7 Questions to Ask Yourself Before Joining a Content Writing Service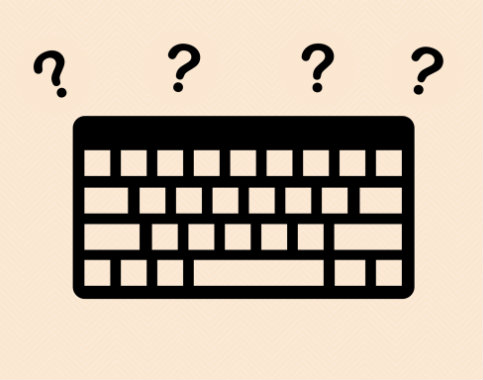 Consider the following seven questions before you decide to sign up for a content writing service.
Content writing services are tirelessly competing for the best writing talent. This competition has given freelance writers a dizzying array of jobs to chose from. However, you'll have to be selective if you want an experience that fits your unique skills and needs.

Before you sign yourself up for a content writing service, ask yourself the following questions:
1. Are My Ideas Welcome?
The best writers are teeming with ideas for future articles, yet many content writing services don't allow writers to flex their idea-generating muscles. If you're full of ideas and would like to make your own assignments, opt for a content writing service that offers some type of pitching system.
2. Are Writing Assignments Diverse?
Many passionate writers choose their career as a means of continued education. One day you can write marketing copy for a tech website. On another, you can write fashion trend pieces or essays on exotic travel locales. The more topics you research and write about, the better. There are many content writing services don't allow writers to take jobs in diverse subjects. If diversity of assignments is central to your professional satisfaction, make sure the service you sign up for allows you to claim diverse jobs. Check out the types of jobs writers are able to claim through a service to determine if they pique your interest.
3. How Intuitive is the Dashboard?
Experienced web writers know that a clunky CMS (content management system) can make writing harder. Do you have to go through countless menus? Does formatting take forever? Keep these factors in mind before committing to a single service.
4. Do I Get A Byline?
Many content writing services don't offer bylines to their authors. While this may not be preferable to all writers, this doesn't mean that there's no way to get recognized for good work. Some provide other opportunities for recognition, like preferred status and supportive feedback from clients.
5. How Much Interaction Do I Get With Clients?
Some writing services don't give you many opportunities to interact with staff or clients. You submit the writing and get an automated acceptance or rejection. Others give plenty of opportunities for interaction. If you want to develop business relationships, choose a service that allows for detailed feedback submissions.
6. Am I Allowed Rewrites?
Many services won't pay out if a writer's content gets rejected. This not only prevents writers from advancing, but adds a layer of financial insecurity. Consider content writing services that allow rewrites or still offer pay for rejected work.
7. How Much Do I Need to Write to Make A Living?
Compensation varies wildly among content writing services. It's best to calculate your financial need and plan accordingly. Don't jump on board with a low paying service if you need to double your traditional output to make ends meet. Find a service that offers a good balance of available jobs and fair pay.
Content writing services vary and different services meet different writers' needs. Check out various services to see which ones best meet your needs before you sign up.
What do you think? Share your thoughts and comments with us below.
To Read More Advice for Content Writers, See Below:
Writers, Here's How to Build Your Authorial Brand
Self-Promotion: Marketing Strategies for Freelance Writers
Leveraging Your Unique Experience to Get More Jobs