Take a Vacation from Writing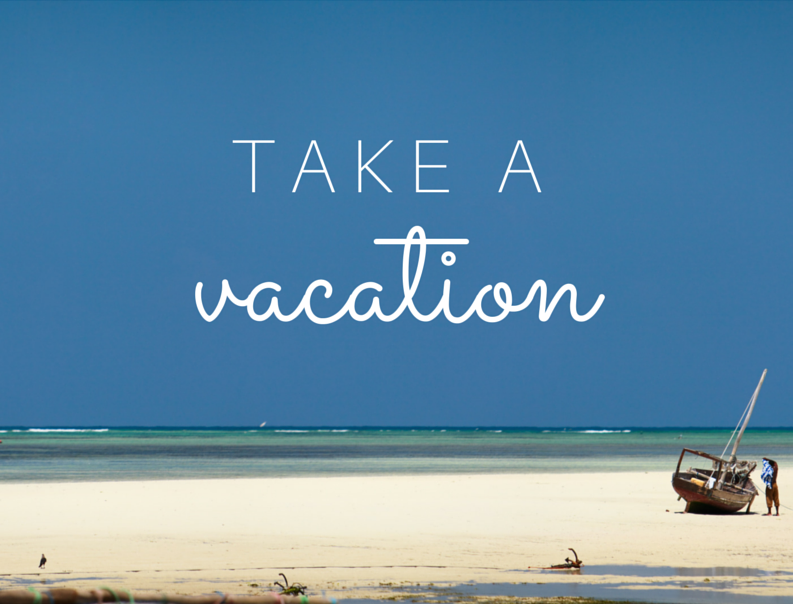 Taking time off is just as important as writing regularly. Read why below.
Great writing doesn't just happen -- it often requires a conscious strategy to avoid burnout and keep your writing fresh and imaginative. That's why taking time off from writing is just as important as developing a regular writing practice.
Time off won't just help you personally, but it will also lead to quality content, an innovative perspective and increased productivity. Here is a guide to help you understand why time off is important and what you can do to make it happen for yourself.
Avoiding Burnout
For many professionals, writing provides a creative outlet that also happens to pay the bills. However, writing quality content means putting in serious effort day in and day out. You may struggle with multiple clients, demanding deadlines or even balancing demands from your own life with your job as a writer. If you aren't looking after your health and taking adequate time off, this can quickly lead to burnout.
"Adequate time off" can mean something different for each writer. However, you need to realize what your limits are and work to incorporate breaks into your schedule that keep you healthy and productive. After all, burnout may impact your ability to produce quality content and make you unable to cope with your job in the long-term.
Why Time Off Is Critical
It doesn't matter what profession you're in -- time off not only makes you more productive, but it also can provide some serious health benefits.
One study indicates that taking an annual vacation can decrease the risk of heart attack by 50 percent. Overworking yourself can also stress your body to the point that you make yourself sick, and work-related stress is often cited as the
number one reason
why Americans are dissatisfied with their jobs.
Some companies have introduced unlimited vacation time for their employees, and one company has even seen a
200 percent increase in productivity
that it attributes directly to this policy. In fact, a study conducted by Oxford Economics found that workers who took time off were far more productive and happy with their work.
Tips to Beat the Grind
Freelance writing can make it difficult for writers to separate work from time off. Here are some tips to help you disconnect and make enough personal time for yourself.


Writers are often tempted to look for assignments via e-mail or search for new clients even if they're officially taking a break from writing. It's a good idea to keep away from your computer and phone as much as possible when you give yourself time off.


Plan vacations and time off well in advance if you can, especially if it's more than just a weekend. After all, revisions for assignments can come well after you submit a piece, so knowing ahead of time when you'll be unavailable will give you a clear schedule to work with.


Don't be afraid to work harder one week to give yourself the time off you need during the next one. Although it may be stressful initially, the payoff is worth it.


If you can't squeeze in a whole vacation, it's important to grab little bits of time off during the day. Go for a walk in the park, grab lunch with a friend, or consider meditating or doing some yoga. You can then approach your work with renewed focus and energy.


Ultimately, it's imperative for everyone to achieve the right work-life balance. Don't let yourself become a casualty to burnout; make some time for yourself, and you'll keep your sanity intact while improving your writing at the same time.
How do you take a break from writing while still working toward your goals? Let us know in the comments below.

See Below For More Writing Tips:
Take Scripted on Vacation with You!
Timing is Everything: Balancing Motherhood and Freelancing
Novel Ways to Create a Unique Writing Voice