Scripted Writer Spotlight: Nick Callos, Longtime Scripted Writer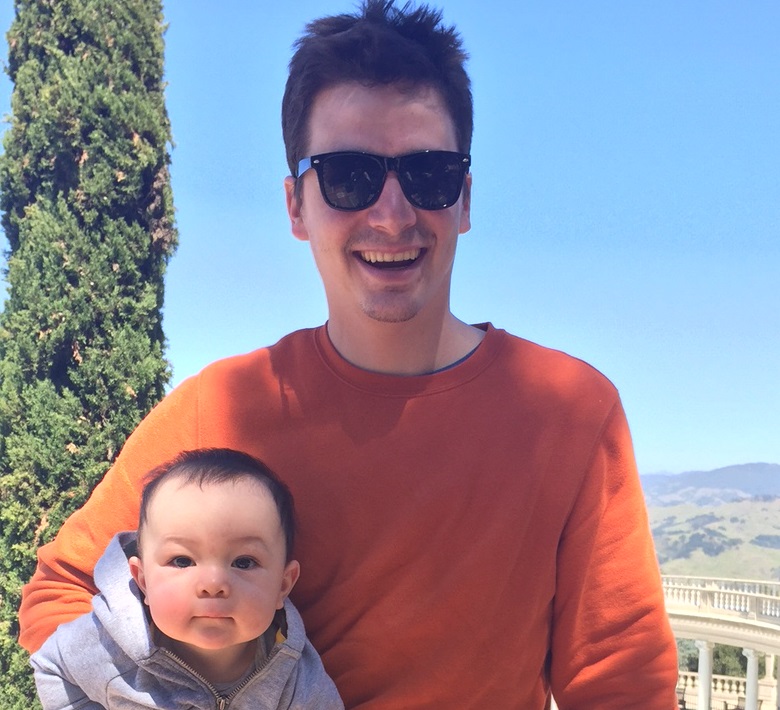 This month, we ask Scripted writer Nick Callos how he got his writing chops.
There is no doubt in our minds that every Scripted writer has a different story. Whether they've been writing for years or just recently picked up the pen (or laptop!) to test their skills in the freelance market, each Scripted writer forged his or her own path into content creation. Here, we take a look at longtime Scripted writer Nick Callos, whose love for writing goes all the way back to early childhood.
How long have you been writing for Scripted?
I have been writing for Scripted since January 2014, and work has been pretty consistent.
What is your background in writing (college, job experience, etc.)? Did you always want to be a writer?
Since I was 10, I've had a passion for writing. That started with writing stories on my own in grade school and then writing for the school newspaper in high school. By the time I arrived at Boston College, I saw the cost of tuition and started to think more practically when it came to choosing my major. I thought I could major in something else and just have writing as a hobby. I tried psychology and economics, but those subjects burnt me out. So, I decided to major in English simply because I loved reading and analyzing books and writing. It offered me the creative space I needed. That was where I really started to think that writing could be more than just something I enjoyed doing, that it could be a viable career option - or at least a means to supplement my income.
Since graduating from there in 2010, I've written for all sorts of clients and publications. When I lived abroad in Chengdu, China, I was hired by an expat publication as the City Guide Writer for Chengdu. I also worked for a translation company there helping translate video game content from Chinese to English, which was a ton of fun. Since I've returned, writing has been a near full-time job for me.
What are you doing now for work?
I've been writing for Scripted and clients in and around Cincinnati (where I live), as well as a few other online sites. I enjoy what I do, and it gives me the freedom to organize my own schedule, which makes spending time with my family, especially my baby boy, much easier.
I plan to start a blog soon, but need to decide on a niche before I start, because I have too many ideas floating around my head and can't seem to decide on one right now. Other than writing, I also teach English as a Second Language to a few students I had while in China.
What is your favorite part about working on Scripted projects?
It's definitely the diverse array of topics I get to write about. In just one day, I can go from writing a product description for a Halloween costume to an article on how to make an electric mosquito racquet. I've learned so much about so many different things while writing for Scripted, and that has helped me to become a more capable writer overall.
What do you most like to write about?
I love travelling, so articles that have anything to do with travel are always fun to write. I particularly love crafting destination guides and informational articles such as how to plan for a vacation, save on airfare, etc.
What do you wish Scripted had that it is currently lacking?
Scripted is a very solid service and I really enjoy writing for them. Work has been very consistent, and has gradually increased since I've started. They also reward writers who perform well and those who have been with the company for a while. The team at Scripted has been great to work with as well.
The only thing I would say that's lacking is more information on when large projects are going to be available, though I do know that sometimes this is hard for the company to know as well. As a freelance writer, managing workflow has a big impact on maximizing productivity. Knowing more about upcoming work would make it easier on writers.
If you could describe your Scripted experience in one sentence, what would it be?
I've made money writing about all sorts of topics, mostly enjoyable and interesting but a few headache-causing, and this has helped me to hone my writing skills, understand how to meet client requirements better, and learn more about the rising importance of content marketing; overall, my experience writing for Scripted has been very positive, and it has opened my eyes to more paths available within the field of freelance writing today.
Do you want to be featured in a Scripted Writer Spotlight? Let us know in the comments below.
See Below for More Scripted Spotlights:
Scripted Writer Spotlight: Julie Walker, Health and Wellness Guru
A Day in the Life: Scripted Writer Betsy Stanton on Working for a Content Writing Service
Mary Barbour: Prolific Scripted Writer on Work-Life Balance and Freelance-Funded Vacations