Scripted Writer Spotlight: Lauren Treadwell, Redskins Fan & Finance Buff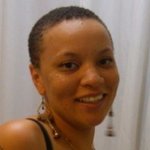 We check in with Scripted writer Lauren Treadwell, one of our top finance writers.
Here at Scripted, our writers are our lifeblood. They come from a wide variety of backgrounds, life experiences and educations, but one thing remains the same -- they all have a favorite subject that they love to write about. In Lauren Treadwell's case, that topic is finance. Read below to learn more about the Finance, Sales, Insurance, and B2C Specialist.
How long have you been writing for Scripted?
I'll be celebrating my four-year anniversary with Scripted in January.
What is your background in writing (college, job experience, etc.)? Did you always want to be a writer?
I've been writing stories and the like since I was little, but I never actually wanted to be a writer. At all. I hated doing writing assignments and even went into finance in college to avoid a bunch of writing. But I guess you can't run from your destiny!
What are you doing now for work?
I freelance full time for Scripted and other clients. I'm also working on a series of novels that's getting looked at by a few places, so I may be able to add "writing fiction" to the list in the near future.
How do you balance Scripted with your other freelance work or a full-time job?
Freelancing is so up and down, but Scripted has been fairly steady, so I've been able to use it as an "anchor" of sorts. In fact, I leave room on my schedule every week just in case a Scripted project pops up (as they so often do).
What is your favorite part about working on Scripted projects?
I love the feeling of teamwork here. Everyone I've ever come in contact with has been courteous, helpful, understanding, and professional. You can tell we all have the same goal - producing high-quality work for high-quality clients.
What do you most like to write about?
I definitely prefer financial topics. Corporate finance, personal finance, anything that has to do with money.
What do you wish Scripted had that it is currently lacking?
I'd like to see a better search function to claim jobs. It's currently a bit difficult to go through the list when there are a lot of titles available. But I suppose there are worse problems to have than too much work!
If you could describe your Scripted experience in one sentence, what would it be?
Scripted gets it.
What are you most excited for for fall?
I'm a diehard 'Skins fan, so football is number on the list! I also use my September birthday as the official start of the holiday season, so I'm already super excited about Thanksgiving and Christmas. I have my decorations and everything, but my husband makes me wait until at least November 1st to put any up.
Do you want to be featured in a Scripted Writer Spotlight? Let us know in the comments below.
See Below for More Scripted Spotlights:
Scripted Writer Spotlight: Nick Callos, Longtime Scripted Writer

Scripted Writer Spotlight: Julie Walker, Health and Wellness Guru
A Day in the Life: Scripted Writer Betsy Stanton on Working for a Content Writing Service