Project Management Tools for Freelance Writers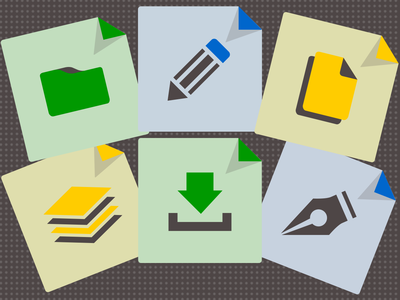 Managing your writing projects effectively is just as important as the writing itself -- here are some tools to help you keep things on track and organized.
Most freelance writers don't realize it, but their job titles also extend to project managers. Doing business as a freelancer requires budgeting both time and resources for tasks outside of writing. On any given project, these may include marketing efforts, managing relationships with current and past clients, researching new or unfamiliar subjects, and everyone's favorite, accounting -- managing the money. Given the various hats freelancers must wear while working on projects, the following project management tools can help make their jobs much more manageable.
Evernote: All Your Notes, One Location
Research is an important part of every project. To help organize the vast array of information gathered during the research phase, writers can use
Evernote
. Even the free version of this tool makes it wonderfully easy to collect, edit, and manage notes, and lets you embed images, links, and voice memos inside each one. You can nest all research for a specific project in a specific notebook to keep everything together and tag notes with keywords for easy retrieval later on. It's also possible to have the application keep you on track to hit deadlines by setting up email notifications for tasks with upcoming due dates. The wide range of features offered by Evernote can go miles in making any freelancer's life more organized.
Ulysses III: An App Designed Specifically for Writers
Ulysses III
is a project management software program made especially for writers. With Ulysses, a single file contains all the documentation for a project, including revision history, embedded media, and notes or annotations, in addition to the actual content. When you're finished with a project, you can export the final draft as rich text, PDF, HTML, or directly into iBooks. Better yet, the design is minimalistic and intuitive, incorporating a no-frills interface that utilizes design concepts found in OS X, meaning it will feel like a natural extension of your computer. This platform is best for large scale, research-intensive projects like manuals, books or novels. Ulysses offers a free trial, while the full version costs $44.99 on the Mac App store.
Basecamp: Collaborative Project Management
Basecamp
is another great project management application that centralizes all information and communication for projects that involve multiple (and often remote) contributors. The software offers a number of features, like discussion threads, calendars, uploading of project files and to-do lists for each user. The app works well on both desktops and mobile devices. Basecamp also offers a free trial, while the paid version runs anywhere from $20-$150 per month, depending how many projects you need to manage and how much file space you require. Depending on how you look at it, freelance writers either have no bosses or dozens of them. Regardless of which perspective you buy into, the nature of freelancing brings with it the challenge of balancing multiple projects and their various requirements simultaneously. Thankfully, applications like Evernote, Ulysses III, and Basecamp, can automate some the most stressful aspects of the job so you can focus on the part you know best: writing.
To Read More About Digital Tools for Writers See Below:
What Are the Best Online Writing Tools
5 Cloud Apps That Make Life Simple for Writers
5 Upcoming Blogging Platforms You Might Not Know About
---
Published by
Scripted Writers
on Wednesday, July 30, 2014
in
Writing
,
Basecamp
,
Evernote
,
Freelance
,
Freelance Writing
,
Project Management
,
Project Management Software
,
Project Management Tools
,
Ulysses
.