Office Hours: Everything You Need to Know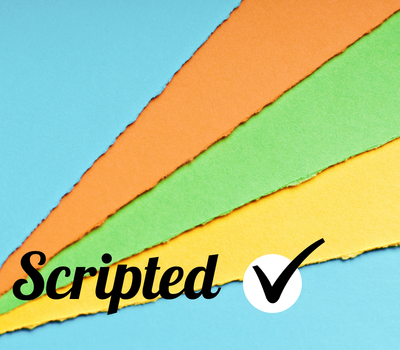 Office Hours help you get real-time answers to your questions about Scripted. Here, learn more about this great resource!
[This article was published in August 2014 and may be outdated.]
At Scripted HQ, we've been working to improve our writer resources so that none of your questions go unanswered. This spring, we introduced a series of educational webinars on themes of interest to you-getting started with Scripted, best practices for pitching, and sourcing and adding images, among others.
More recently, we overhauled our
Writer FAQ
section to mirror the writer application and job completion processes. What's more, we built out the FAQ to include more articles than ever before, and we'll be updating it regularly.
Besides these resources, we also offer
Office Hours
-your chance to have questions answered in real time. Not familiar with Office Hours? Not a problem. This post details what they are, how to get maximum benefits from them, and how to register.
What Are Office Hours?
Our Office Hours sessions are modeled after those you attended in college. Back then, your professor opened her office door and welcomed you to drop by to get answers to questions and guidance on assignments.
Because our writers live all across the country (and world), onsite office hours would be tricky to implement. Enter our virtual Office Hours-live chats where you can ask writing- and editing-related questions and get answers on the spot.
We currently offer writers two types of office hours.
Writer Office Hours
are a time for all writers (generalists and Specialists) to ask questions about the application and writing processes.
Editor Office Hours
are specifically for writers who have been approved as editors to ask questions about our editorial process.
During Office Hours, you'll chat your questions to a member of our team. In turn, a Scripted rep will answer your questions right away-no need to wait for a response!
Making the Most of Office Hours
Now you know what Office Hours are, but how do you make the most of them? It's simple: As with most undertakings, being prepared is the best way to maximize your time.
Before each session, brainstorm a list of questions you have and subdivide that list into three categories: most important, important, and less important. Though we try to answer every question, we do answer questions in the order we receive them, and we have a finite amount of time for each Office Hours session.
Prioritizing your questions will ensure that you get the answers you need when you need them. Afterward, feel free to send any unanswered questions to our support team at
support@zendesk.scripted.com
.
Some types of questions are better suited to Office Hours than others. General questions-those applicable to a broad audience-and process-related questions are best for this forum. We ask that you contact our support address for questions about specific jobs.
How to Register
Registering for Office Hours is simple-all you need to do is click the links provided in our Writer Newsletters and follow the instructions provided by ReadyTalk.
If you lost track of our most recent newsletter, you can also register here for our
next Writer Office Hours session
(8/19) or our
next Editor Office Hours session
(8/26). If you ever have questions about when the next sessions will be held, email our support address-we'll get back to you ASAP.
Finally, always feel free to send us suggestions. We want this experience to be as beneficial as possible, and your honest feedback helps us tailor it to meet your goals.