When Self-Promotion Isn't Enough: How to Find a Writing Agent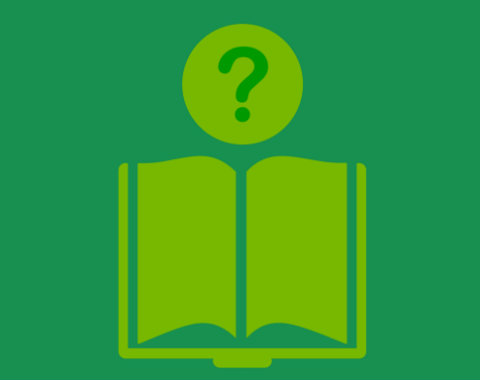 Working with an agent increases your chances of getting published. Learn how to reach out to agents and what to do before you commit.
Some self-published authors have major success. E.L. James, author of the "50 Shades" series, gained a publishing contract and sold
90 million copies
of her series, which began as a self-published novel.
Despite scattered self-publishing success stories, most writers rely on agent representation. That's because hiring an agent increases your chances of attracting a big audience, matching your work with the right publisher and earning a decent payday.
See also: Self-Publishing: Detrimental or Revolutionary?
How Do You Find Agents?
You can start with a list of agents from the Association of Author's Representatives (AAR) and start pitching your work to agents in your genre. Most freelance writers and authors experience greater success when they target agents who represent authors they like.


Example: If you think your mystery novel would appeal to the audience of a well-respected mystery writer, grab one of the author's books, flip to the "Acknowledgements" section and contact the agent mentioned there.


How Do You Contact Them? What Do You Do if They Don't Respond?
Most freelance writers and authors who have agent representation recommend starting with a
query letter
. Your query letter should be no more than three paragraphs. Structure it according to this formula:


In the first paragraph, explain why you're contacting the agent.


Use the second paragraph to pitch your book, keeping your pitch to three or four sentences.


End the letter with a third paragraph describing your experiences and qualifications as a writer. Mention your publication credits, any contests that you've won and any relevant background information. End the query by asking permission to send your manuscript.


Before sending your letter, read the agency's
submission guidelines
and make sure that you've followed them exactly. Agents get a lot of letters -- getting to yours could take some time.
If you haven't heard back in about six weeks, send a short and polite follow-up letter or email. If you haven't heard back after another six weeks, move on.
Are All Agents Trustworthy?
You must perform due diligence before agreeing to work with any agent. AAR member agents abide by a strict code of ethics, so be sure to ask whether he or she is a member. In addition, never work with an agent who charges you any kind of fee for reading your work or editing. Legitimate agents charge
no upfront fees
for the chance to represent you. Ask the following questions to determine a prospective agent's trustworthiness:


Ask for a list of who they've represented and what manuscripts they've sold.


Ask them to explain their game plan for getting your book to a publisher, how much they charge to represent you and whether or not they require you to sign a contract. According to Poets & Writers, most agents collect a 12 to 15 percent commission for their work. If you have any doubts about the contract, have it reviewed by an attorney.


Agents Need You, Too
Agents' depend on the freelance writers and authors they represent for income. In return for their representation, you get access to your agent's contacts at a range of publishing houses. Additionally, your agent will provide you with editorial guidance before submitting your manuscript and will advocate for you during contract negotiations.
You'll probably contact several agents before one of them reads your manuscript. When this happens, you might find yourself so excited that you're willing to overlook red flags -- like the agent asking for upfront payment or giving off a generally uncomfortable vibe. If your instincts tell you the agent isn't right for you, don't hesitate to walk away. Keep looking until you find someone who believes in your book and will work tirelessly on your behalf.
Do you have an agent, or are you seeking an agent? Are you an agent who has advice for prospective clients? Add your comments below.
To Read More Freelance Writing Career Advice, Click the Links Below:
Writers, Here's How to Build Your Authorial Brand
Leveraging Your Unique Experience to Get More Jobs
Staying At Home While Maintaining a Flourishing Freelance Writing Career