Forget Elegant Cover Letters: Writers Should Show Employers Content Metrics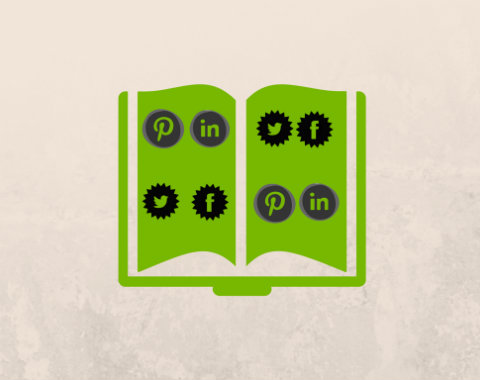 When you show that your content has consistent performance power, you get the inside track on great jobs. Use these metrics to showcase your influence and get the gig.
Freelance writing is a competitive market -- you need every edge you can get. Some try to display their writing acumen with brilliant resumes and cover letters, but the best way to humbly boast your content's capability is to show your best work's performance metrics. Before you apply for your next gig, put these numbers on your resume.
See also: Writers: Here's How to Build Your Authorial Brand
Quantify Your Reach
Employers know that If you have a lot of digital connections, there's a sizable audience awaiting your writing. Some great numbers for showing off your social media following include:
Number of social media followers:
If you have thousands of followers on social media, clients reason you can muster your follower army to view your content.
Blog subscriptions:
When you share links to employer content on your blog, your subscribers get an email about your work. In effect, you're extending your employer's email marketing campaign as a value-added service.
Blog page views:
If your blog has tens of thousands of page views you not only have a good audience, but an improved search ranking as well. Give your prospective client some page-view data and add a page-view widget to your blog pages.
Pinpoint Your Performance
Hopefully, the content you've created for clients in the past has helped them accomplish their goals. Contact your past clients and ask them for information about how your content helped them reach their objectives. They might track different stats based on their campaign goals, so ask for information about the following:


Sales growth associated with your content


Increases in social media follows


Upticks in click-through rates


Growth in website traffic


Income generated by ad and affiliate link clicks


Metrics 9-1-1
If you're panicking because you've worked hard but have no numbers to show for it, prioritize social media connections and blog growth in the coming year. You might think that you have no time for socializing or following up with clients, but in the digital age, the writers with the most reach are getting the most jobs.
See also: When Self-Promotion Isn't Enough: How to Find a Writing Agent
Also, don't let a numbers shortage keep you from applying for jobs today. Non-numerical, qualitative data can also set you apart. Ask clients to provide testimonials about your work and add some recommendations and endorsements to your LinkedIn profile.
To Read More About Web Analytics for Writers, See Below:
Overcome That Metrics Plateau!
You're a Content Writer New to Web Analytics: Which Metrics Should You Learn?
3 Essential Performance Metrics For New Content Writers