Mary Barbour: Prolific Scripted Writer on Work-Life Balance and Freelance-Funded Vacations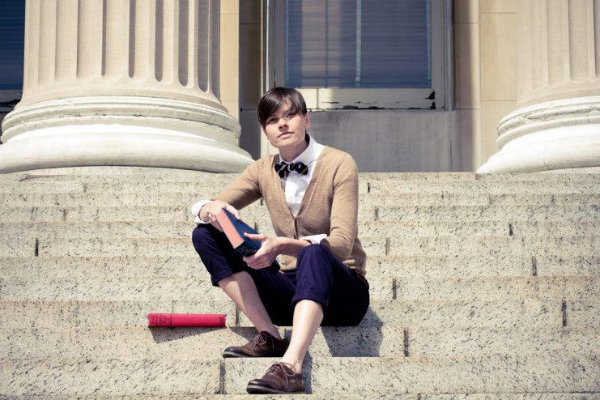 Mary Barbour shares her methods for pursuing her literary dreams and writing quality story after quality story -- and staying sane while doing so.Mary Barbour
has been writing for Scripted for over one and a half years, consistently achieving high ratings from clients and Scripted staff. She shares the strategies she's used to complete over 1,000 jobs, her success in developing relationships with Scripted clients and balancing her freelance work with her literary ambitions.
Scripted: What's your background in writing?Mary:
I did journalism 10 or 12 years ago -- after graduation -- music reviews, nightlife and travel writing for smaller publications. In 2009 I went to Sarah Lawrence College and got my masters in writing, started my own copywriting services and wrote on other project novels and short stories.
Scripted: What are you doing now?Mary:
I am still running my own copywriting business, doing web copy for clients on top of case studies and blogs. I also get commissioned writing work for different publications.
I am still doing quite a bit of work through Scripted. That's anything from travel writing to business copy. I do a little bit of photography work and marketing and ad production on the side, as well. I am also finishing the second draft of my novel, writing short stories and collaborating on a screenplay as well.
Scripted: You write a large volume of content at Scripted in addition to your other work. How do you get all that done?Mary:
When I have some down time and I'm not doing so much, I put myself on a regimented work work routine 7-8 hours a day. Then when projects come up I don't take as many. I try to do at least five Scripted articles a day, depending on the length of the project.
Scripted: It sounds like it takes a lot of discipline to keep to this routine. How does that help you?Mary:
It's always easier for me to do the consistent projects
. They have pretty intense guidelines that require a little study. When I get requested edits back now, they are much more concise and better directed. I understand how it applies to the scope of the clients.
See also: Scripted Webinar Recap: Following Guidelines and Writing With ImpactScripted: What percent of your income is from Scripted?Mary:
Over the past year probably 60 to 70 percent.
Scripted: How did you get so deeply involved in Scripted?Mary:
Because I was one of the first people to sign up I built up relationships with many of the account managers. Having that personal connection has been great, too.
I'm always happy to take on jobs that other writers couldn't complete, if the need comes up.
See also: How to Market Yourself as a Freelance WriterScripted: What advice would you give to new Scripted writers?Mary:
Be persistent. When I first started out
he job volume wasn't as diverse as it is now,
but I made a point to check in every morning on how many jobs there were. I stretched my limits. I would take things that were outside my interest, like consumer guides, cloud computing, city guides -- any job I could get. Once you start getting your work approved and get clients a happy that's when you get more work.
Scripted: How have you taken advantage of the flexibility of freelance work?Mary:
Because I was freelancing full time I was able to leave the city for six months -- I owe all my travels to Scripted.
Scripted: That's really cool. You traveled for six months?Mary:
It was last summer 2013. I just wrapped up a big photo project, I was working for Scripted every day and I decided not to stay with my lease. I spent September through October in Europe, November in Hawaii and my family through the holidays. In January I rented a cabin in the Catskills and in
February I went back to Hawaii again.
I had some savings but I wouldn't be able to do it if I weren't working steadily. Since most of my clients are in New York, having Scripted allowed me to keep going [on vacation] for a longer.
Scripted: At what point did you decide to make writing your career?Mary:
I decided that early. When I finished my undergrad, came to New York and worked other jobs and wasn't happy, I quit and got a job in the service industry. As I was turning 28, I had a lot of friends in grad programs and I decided to apply. The general consensus was that it was great to have two years dedicated to writing without worrying about making a living.
Scripted: What's your day-to-day like?Mary:
I try to keep it as regimented as possible, even when I have other freelance work. I have an office at home. I pretty much work a nine to five. I try to make sure whether it's Monday through Friday or Tuesday through Sunday I take two days off each week.
It's great because you get to see have a tangible sense of the return of your work. I also find staying in a schedule makes it so much easier to put that hour or two of work into my book.
Scripted: Can you talk about your copywriting company a little bit?Mary:
It has spread mostly though word of mouth three or four years go. I started at a tech startup in SoHo [Manhattan] and they were having issues expressing what the product was. I offered to redo the site and its copy and then I took over the customer service department. I rewrote FAQs and streamlined the process and got good feedback from that. Then people started to ask me for help. Another guy [approached me] at the company, I worked on his site's copy and it grew from there.
Generally, my work is centered in making sure bigger companies and tech companies sites' are more personal and informal --
as opposed to the super techie or corporate talk many of them have used in the past.
To Read More Insight From Professional Writers, See Below:
Write, Revise, Repeat: Insights from Professor Audrey Bilger
Lauren Ireland: How Poetry Informs Content Writing [Interview]
My Story: How I Became a Freelance Writer