Maintaining Wellness While Working From Home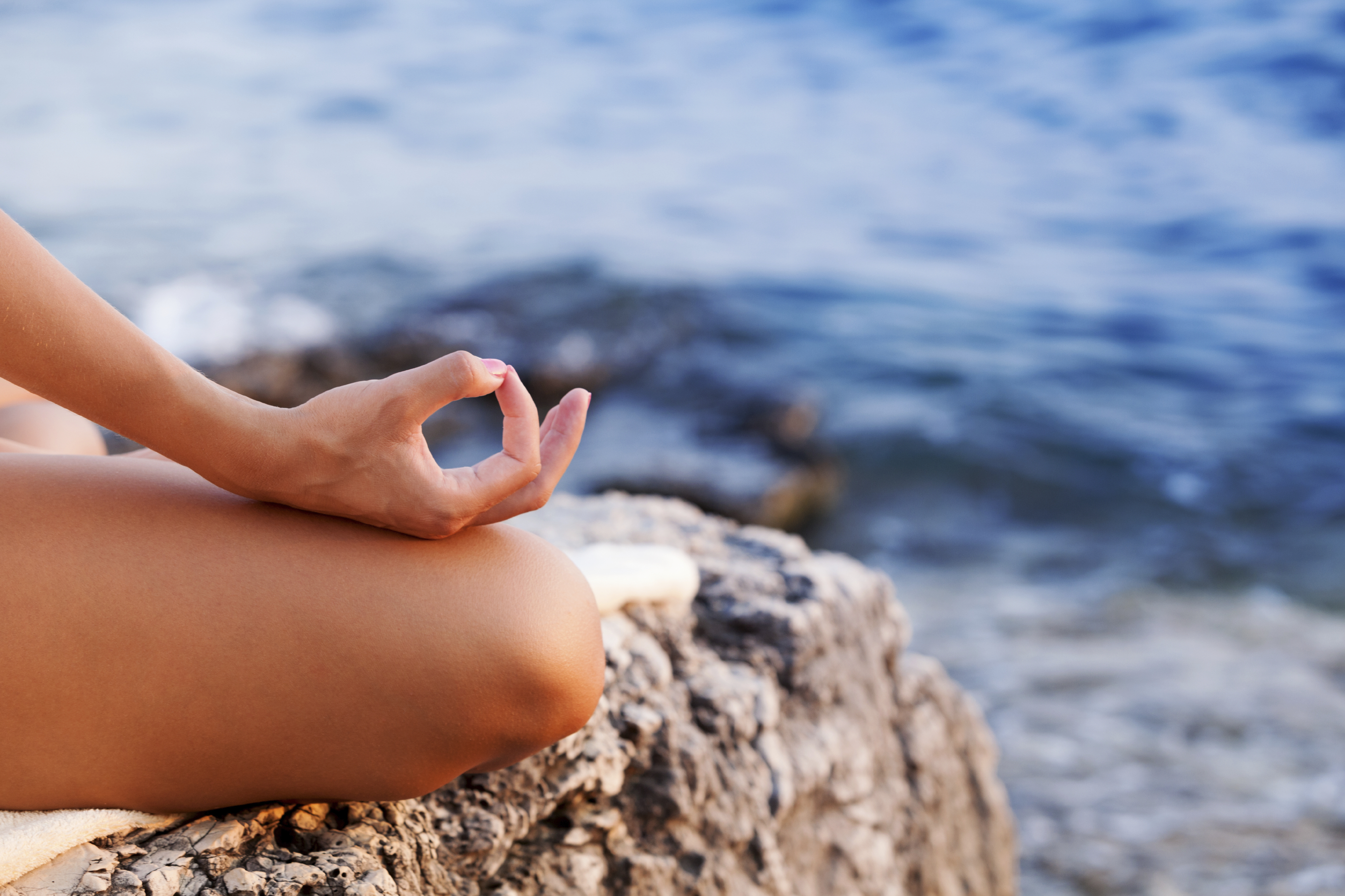 Staying healthy while working from home takes effort. Check out our tips on developing a wellness routine as a freelancer.
While working from home has numerous perks -- making your own schedule, working in your pajamas, cutting out a commute -- a wellness program is not one of them. Many freelancers may feel that working from home will benefit their health and stress levels, but more often than not, health and wellness actually take a back seat to comfort, convenience and clients.
What Happens To Your Health When You Work From Home?
Even the most committed fitness gurus would find it difficult to keep up their general fitness regime when working from home. Working as a freelancer often means that you've stopped driving, biking, walking, or taking public transportation to your place of work. What is often considered just a way of getting from point A to point B is actually an integral part of your wellness routine! Once you take out this seemingly mundane activity, you're automatically cutting out some of your daily calorie burn and exercise.
Furthermore, many companies currently boast wellness programs to help keep their employees healthy and happy. Because freelancers are often not associated with a larger company, they often lack this extremely important benefit, leaving them responsible (both organizationally and financially) for creating and sticking to a wellness regime.
Blurring the lines between work and life can also cause considerable stress, fatigue, and frustration. When your home life and your working time are so intertwined, it's important to establish rules and boundaries for yourself to make sure that you're staying mindful and healthy -- and sane.
Keeping Up A Wellness Routine While Working From Home
There are numerous ways to make wellness a priority even while working from home. Using the following tips, construct a wellness routine that works for you and your schedule, while always remembering that you have control over how you organize your time (and health!).
Commute -- Even If It's Just Down The Block
Getting out of the house is the first step to doing anything that often seems obligatory, especially when it comes to fitness. That first step of intention out the door is often all it takes to get yourself to the gym, studio, or fitness center. For freelancers, this applies tenfold. Bring a bag of workout clothes with you when you work outside of your home. Having your gear ready at all times makes it harder to turn away from that yoga studio you pass on the way home.
To knock off a little cardio and give yourself some new head space, head to a natural cafe, library or community workspace a few times a week. Swap out working in coffee shops (where pastry temptation is always present) and head to a juice bar. Many of these joints will have free Wi-Fi and offer fresh-pressed juices, tasty smoothies and other healthy snacks that will have you forgetting about your usual chocolate croissant. Need some extra energy? Be sure to order a snack with
maca root powder
, which helps boost energy levels and stamina.
Community workspaces (also called coworking spaces) are also a great option for working from a second home. Many community workspaces, such as
WeWork
,
NextSpace
, and
Citizen Space
offer a peaceful locale for hunkering down to work, while also supplying healthy snacks, stress-relieving common areas and even discounts on health insurance and gym memberships.
Even if you're not planning on heading to a workout sometime during the day or making the move to a community workspace, just getting outside is beneficial in itself.
Walking around the block
or taking a walking break can improve your mood, knock out stress and help boost creativity.
Free Up Your Zen Space
Home, for many of us, is the ultimate place of zen. It's where we relax, kick up our feet, and forget about the worries of our work days. For freelancers, where work and home are so interconnected, finding that same solace is more difficult. By creating completely separate spaces for both work and relaxation, you can work toward eliminating stress and boosting relaxation during non-work hours.
Establish Specific Work and Play Areas
Whether you have an extra room to spare or just a corner, it's important to create a space specifically designed for work -- or play, depending on whichever you find most difficult to make time for.
If you find that you're easily distracted while working from home, create a home office. Buy (or build) a desk in an area with ample light and few distractions. Keep the televisions and toys in a different room; this area should make it easier to get your work done, not easy to slack off. Stock your desk area with a vision board, water-resistant plants, photos and inspirational books, while making sure that it remains clear enough that you don't feel overwhelmed when you sit down to work.
If you'd prefer that your specified area be centered around fitness or play rather than work, then more power to you! Create a workout room that makes it easy to take short fitness breaks. Outfit with easy-to-move fitness gear that provides the most bang for your buck (and space!). Stock up on kettle bells, resistance bands and a yoga mat. To make a more play-centric room, craft your space around one of your hobbies (even if that hobby is watching television). Make this space completely devoid of any work; keep computers, telephones, files and, if possible, Internet out of this room to curb your tendency to work when you're supposed to be relaxing.
Keep Healthy Food and Gear Around The House
Working from home can occasionally lead some to snack on a regular basis -- after all, if there are ice cream and cookies in the kitchen, who's there to stop you from having some every hour or so? Circumvent the desire to gorge on sweets and sugary snacks by getting rid of them altogether. Stock your snack cabinet with nuts, dried fruit, vegetable chips, cut-up produce and hummus to fight hunger without ruining your healthy streak.
Purchasing fitness equipment for your home can also help you stick to your wellness routine, even if you don't have a designated fitness room. Spend what would be your lunch break with a yoga mat, some resistance bands or a couple of ten-pound dumbbells. Every hour, spend five minutes or so stretching, lifting weights or doing some
alternate nostril breathing
. Taking these small breaks throughout the day can really help your productivity and stress levels, while also helping you keep wellness at the front of your mind.
Create a Schedule and Stick To It
Freelancers are often forced to be incredibly organized in order to complete the precise amount of work each day that will allow them to continue their work flexibility. Since you already have these innate organizational skills, use them to your advantage by creating explicit blocks of time for work, play and wellness.
Establish times that you shut everything off -- including your cell phone -- to focus on your hobbies, family, friends and other responsibilities. Make this a habit, as it's one of the best things you can do for your mental, spiritual and emotional health.
Creating a schedule applies just as much to workouts and stress relief as it does to work-life balance. Whether you're making time for your meditation practice, your kick-boxing lessons or your afternoon run, the most important thing is to actually schedule time for these activities much like you would for a client call, meeting or special event.
Establish which time of day works best for you and your workouts. Does waking up early help you feel ready for the day? Schedule your fitness classes in the morning. Do you feel tired and out-of-juice by the 2 p.m. slump? Schedule an afternoon workout to keep you motivated for the rest of the day.
Your Wellness Is In Your Hands
Working from home has numerous benefits and upsides, and taking control of your wellness can also be one of them! Only by making wellness a priority in your schedule will you make it a priority in your life.
How do you keep your wellness a priority while working from home? Let us know in the comments below.

See Other Freelance Tips Below:
Why LinkedIn Is A Freelancer's Best Friend
Connect and Grow With Blogging Communities
Building Your Brand Online as a Writer