Hiring an IT & Security Writer: The Step-By-Step Guide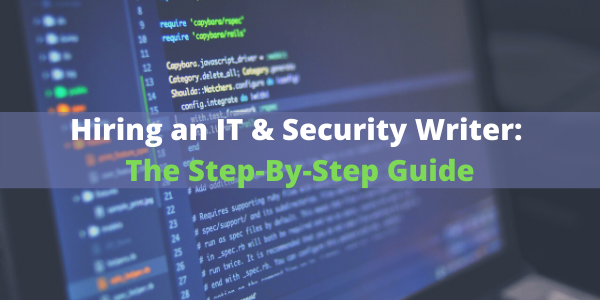 Today's companies need to invest in information technology that improves the efficiency and accuracy of their business practices. At the same time, organizations need to add layers of security to their digital systems to prevent data theft, malware, and other cyber attacks.
The rise of digital transformation has contributed to growth in the IT and security sector. Success doesn't come easily for IT and security service providers, though. You can make your company more competitive by publishing content created to increase organic traffic and convert readers into customers.
Why You Need an IT & Security Writer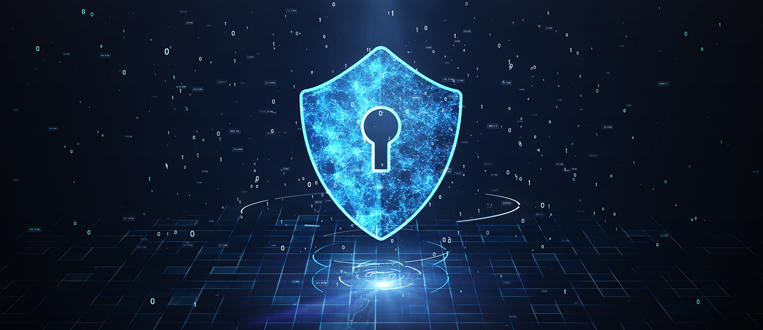 Research shows a growing need for IT and cybersecurity services. Cyber attacks have disastrous consequences for organizations. As reported by the National Institute of Standards and Technology (NIST):
88% of small business owners feel their companies are vulnerable to cyber attacks.

Data breaches cost organizations an average of $3.92 million.

One in five small businesses says they've been victims of ransomware.

10% of companies successfully attacked by cybercriminals go out of business.
The statistics look bad, but evidence shows that reliable IT and security services help tremendously. For example, adopting extensive encryption lowers the cost of data breaches by about $360,000.
Clearly, businesses benefit from hiring reliable IT and security service providers. You need an IT and security writer who can create informative, compelling content for your website, blog, and social media channels. Without content that increases organic traffic, you will always fall behind competitors that take a more strategic approach to reach potential clients.
How to Find the Right IT & Security Writer for Your Brand
Hiring a reliable, experienced IT and security writer can feel like a difficult process. You can make hiring a writer easier by following steps that lead to the right writer for your website and social media accounts.
Step 1: Identify Your Content Needs
Before you can hire a writer, you need to understand your content needs. Ask yourself what types of content you want to publish. Many writers can produce options like:
Blog posts

Video scripts

Social media posts

Landing pages
It also helps to make a list of general topics that your target audience wants to read about. There are practically an uncountable number of topics in the IT and security industry. Pinpoint a few so you will know what types of experience to look for when you hire a writer.
Your next step: Decide what types of content you need and the topics you want to cover.
Step 2: Browse Writers With IT & Security Experience
Only writers with IT and security experience can create content that accurately explains your company's approach to improving networks and security. Browse writer profiles to find someone with real-world experience working in IT.
Your next step: Spend some time browsing writer profiles to learn about the writer's experience and reviews from other clients.
Step 3: Read Writing Samples to Focus on Qualified Content Creators
Having experience in the IT and security world can certainly help a writer create content that appeals to your potential clients. It takes a certain talent, though, to translate technical processes into language anyone can understand and appreciate. If your website uses too much jargon or becomes overly technical, you could push clients away.
Read writing samples from content creators to find people who know how to communicate with a broad range of audiences. Ideally, you can find a few writers with skills that help them produce content for small business owners who need managed services to CIOs who already know a lot about technology and want to add resources to their on-site team.
Your next step: Read writing samples from writers that stand out so you can choose someone with the right voice for your brand.
Step 4: Ask Writers to Submit Job Proposals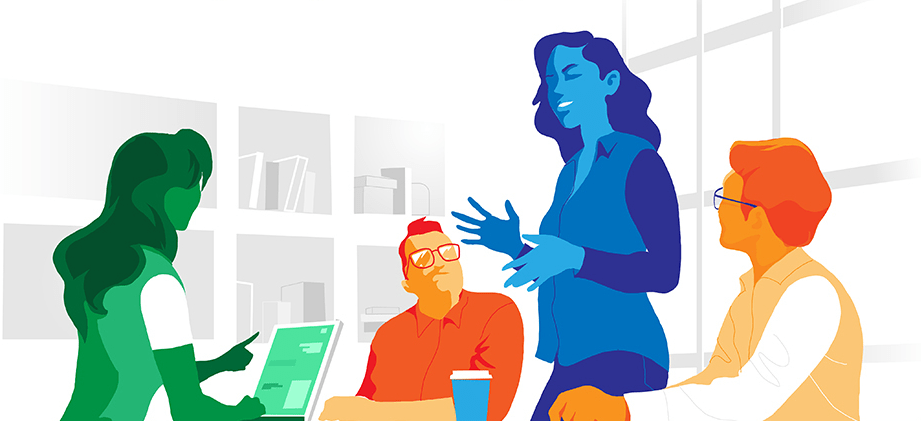 When you begin working with new writers, you might have plenty of ideas that you want them to write about. Over time, you will want to spend less time coming up with post ideas. Ask writers to submit job proposals now so you can see which ones have great ideas that will increase organic traffic to your site.
Additionally, asking writers to submit job proposals will help you identify those that have real-world experience in IT.
Your next step: Request job proposals from a handful of top writers that interest you.
Step 5: Order Your Favorite Idea From a Trusted Writer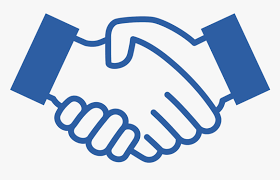 Review all the job proposals that you get from writers who interest you. A few of them will probably stand out as good places to start. Choose your favorite idea and ask the writer to produce it for you.
Asking for a single piece of content gives you a chance to read the writer's original work, test their reliability, and make sure they conduct themselves professionally.
Your next step: Hire a writer to create content for an idea that your target wants to learn about.
Step 6: Give Your Writer Feedback
Don't expect your first piece of content to fit your website or social media account perfectly. The best writers rely on feedback to fine-tune their approach until it matches your brand. Without feedback, they can only make guesses about what you want.
Some clients worry about providing feedback and requesting feedback. Don't worry. Professional writers want to hear your thoughts. They will not take offense or feel put out. They understand that communicating with you is part of the process.
After working on a few projects, you will likely find that your IT and security writer has found the perfect way to match your brand voice. At that point, you can trust the writer to produce content without much oversight.
Your next step: Provide feedback that helps your writer fine-tune their approach to meet your goals.
Step 7: Build a Group of Reliable Writers for Consistent Content
Play it safe by building a small group of reliable writers you trust to create consistent content. Your favorite writer won't always have time to complete rush assignments for you, so it makes sense to have alternates who can do the work. Otherwise, you might experience a disruption in your publishing schedule.
Your next step: Build a small group of writers so you always have someone to produce the content you need.
Find Professional IT & Security Writers on Scripted
Increase organic traffic, keep readers on your website, and boost conversions by hiring IT & security writers on Scripted. You can browse the profiles of top writers to find someone with the right voice, reliability, and IT experience you need. Simplify your hiring and project-management process by using Scripted to find the best IT and security writers available.