How to Get Hired as a Writer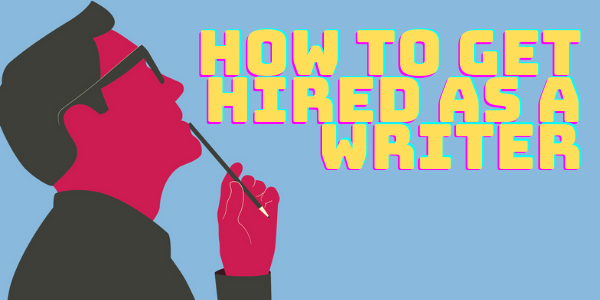 Getting hired as a writer can be an exciting and rewarding way to use your skills with words to make a living. Whether you want to write part-time in your spare time, or you're looking for a career you can do on a full-time basis, there are both in-house and freelance writing opportunities to consider. So, how you can get started? Here are some important things to consider when trying to get hired as a writer.
Make Sure You Hone Your Skills
One of the best things you can do when you want to get hired as a writer is make sure you can write well. That includes things like spelling and grammar, but you also have to be able to follow directions and match the voice that the client is looking for. Some of these things come naturally to some people, while other people have more trouble with some of these aspects.
Even if you're not really comfortable with every aspect of writing, there's plenty of opportunities to learn so you can focus on making your writing better and polishing your skills. Being able to take instruction and criticism, along with being able to understand why a sentence doesn't read correctly, are big parts of being a strong writer who people will feel comfortable hiring. Practice might not make perfect, but it can definitely help.
There are writing courses people can take if they want to get better at writing. Whether or not you need or want to take these kinds of courses is up to you. If you've been out of school for a while, or haven't done a lot of writing in the past, though, brushing up on the basics and learning how to write more effectively for today's internet audience may both be good ideas to help strengthen your chances of getting hired.
Join Groups and Network With Others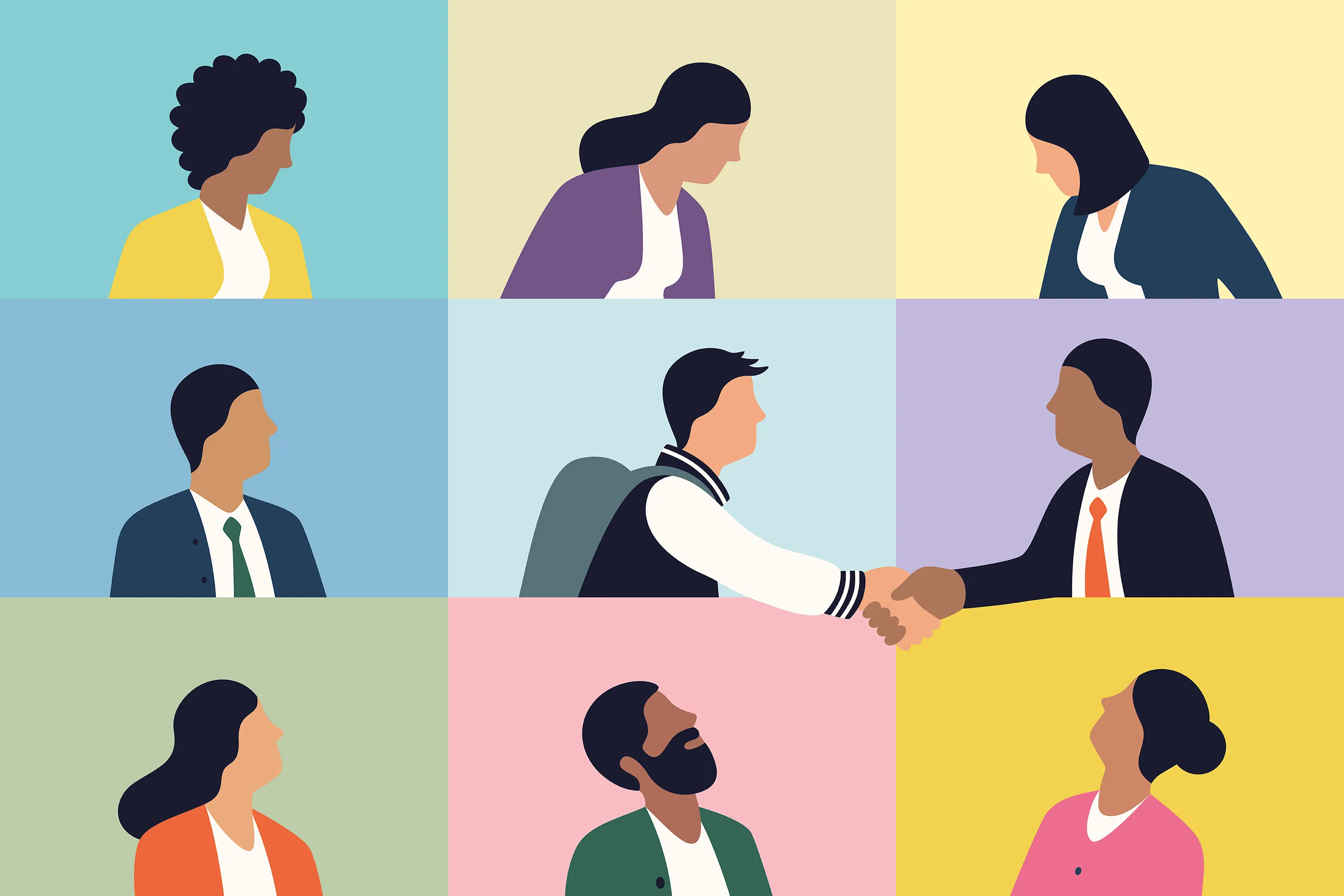 You can write for yourself as much as you like, but if you want to write for others and get paid you'll need to start interacting with other writers and with people who could potentially hire you, as well. Social media sites have many writing groups that you can join, and there are also plenty of hashtags you can search for that give you writing information. Getting involved with groups and following other writers are good ways to start.
A lot of writers are more introverted, and may not really want to do a lot of networking, but you can't write for people if they don't know you're available. Reaching out is a key part of getting hired as a writer. Whether you're looking for broker-style companies, or you're seeking out individual private clients, interacting with more people will add to the options you have for finding a writing job that's going to be right for you.
There are several options for reaching out to others, and doing so online is a great way to look for clients that might not be in your local area. Thanks to the internet, it's possible to work with people all over the world. As long as you can write in their language, you have opportunities. Writers who are fluent in English may have more worldwide opportunities, but there are plenty of options for writers in other languages, too.
Networking can be done in person, for people who live in areas where there are get-togethers of local business owners or events through the Chamber of Commerce. Attending these events, handing out business cards, and making friends in the business community are excellent ways to get hired and showcase the writing skills you have. Word will get around, and you could be in local demand quite quickly.
Consider Freelance Options to Start

If you aren't looking for an in-house writing job, or you want to get started in a way that doesn't have you applying for those types of jobs, you can consider freelance options. Freelance writers provide content for all kinds of companies all throughout the world. They can write for individuals or huge corporations, and everything in between. Many freelancers also make a good living, and like working for themselves.
Freelance writers are considered independent contractors. They pay their own taxes and may need to register as a business, depending on the state they live in. A lot of people start out as freelancers and move into in-house writing jobs, but there are also plenty of people who become freelancers because they like the freedom and the lifestyle it offers. They may not want an in-house position with set hours.
To work as a freelance writer, you'll want to consider the kind of advertising you'll need to do. A lot of freelancers have websites where they advertise their services. If you're working through brokerage-style companies where you just take work that's posted to job boards, you'll still want to have an online presence. Samples and information on those sites can help you get selected for more writing jobs over time.
Apply for the In-House Jobs You Want
Working as an in-house writer may have perks that don't come with most freelancing jobs, such as medical and dental insurance, retirement, paid vacation, and other things that can be very valuable to some people. Those things may or may not be important to you, but you'll want to think about them carefully before you make a determination about applying for in-house jobs or staying working as a freelancer instead.
Before you apply for an in-house position, you want to make sure you have a good resume for the job itself. A novelist may not be good at technical writing, for example, and someone who's written a lot of white papers may not be a good fit for casual blogs. Plenty of writers can switch their voice and tone so they can produce different types of content well, but that's not the case for every writer. Some stick to a niche.
A good resume matters for an in-house position, but writing samples are also going to be extremely important. If you don't have any, it's time to create something. You can publish them to your blog, or to sites that allow people to just write about the kinds of things that interest them, such as Medium. Another place to publish these samples is on your LinkedIn portfolio. The more high-quality samples you have, the better.
Weigh the Pros and Cons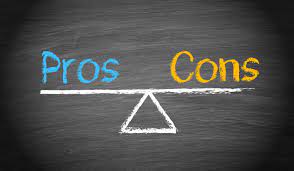 Make sure to weigh the pros and cons of freelance and in-house writing for your specific situation, and remember that the process of getting hired and working in these capacities can be very different. A freelancer who wants freedom and an open schedule may not be right for an in-house job where they have to work on a Monday through Friday, 8 am to 5 pm schedule.
The biggest pros of working as a freelance writer include making your own schedule and being your own boss. Another perk is that you can work for a number of different people and companies, so you have some control over how much money you make. But there are cons, including a lack of things like health insurance and a retirement plan, along with the potential for lean times or instability in your income.
For an in-house job, the pros and cons are essentially the opposite of what a freelancer experiences. In-house writers often have insurance and retirement funds, along with a steady paycheck. But they're also obligated to follow certain hours and the rules of their employer. They may also not be allowed to freelance on the side, depending on the company they work for, which can limit how much money they can make.
Keep Working on Your Craft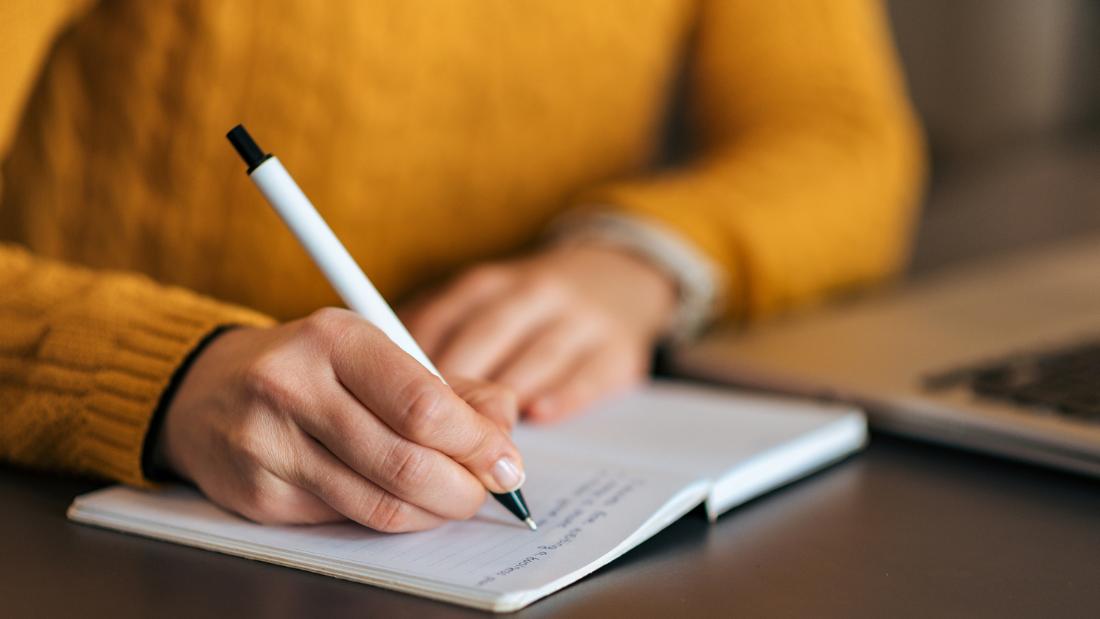 Even once you get hired as a writer, either freelance or in-house, you want to keep working on your craft. Moving up to a higher-paying writing job, or getting more clients and charging them more money, are easier things to do when you have the experience to back up what you're asking for. Writers who are in demand are those who have shown that they can be trusted to do a good job, meet deadlines, and provide quality.
From the moment you decide you want to get hired as a writer, to the moment where you have the job or career you really want, and beyond, continuing to work on your abilities is rarely a bad thing. More experienced, advanced degrees, and a strong online presence and portfolio all show that you're treating your work as a writer seriously. If you want to make it a career, these things can benefit you.
Remember That Language is Always Evolving
Language is always changing. Because of that, working as a writer won't be a static type of career. It's dynamic, and will always be adapting to new words and phrases, as well as new options for self-expression. By focusing on the changes and embracing them, you'll help show your versatility as a writer. Anyone who's going to hire you will want to see that because they know they can use your skills for different tasks.
Someone who writes well on a technical level, but isn't willing to stay up-to-date with the latest language usage, may not be as effective as a writer. They won't express themselves in ways that people relate to, and that can mean writing that falls flat. Spelling and grammar matter, but so does the way a person expresses themselves, overall. Unless it's technical writing, the feeling behind the words needs to come through.
Ready to Start Your Writing Career?
If you're ready to start your writing career, the good news is that it's easy to do. Especially for people who want to make a career out of working as a writer, there are options to start building a client base and getting paid for your work as a freelancer, even as you continue to expand what you offer and think more carefully about whether in-house options are right for you. Get started writing with Scripted today.