7 Tips to Help You Become a Pet Writer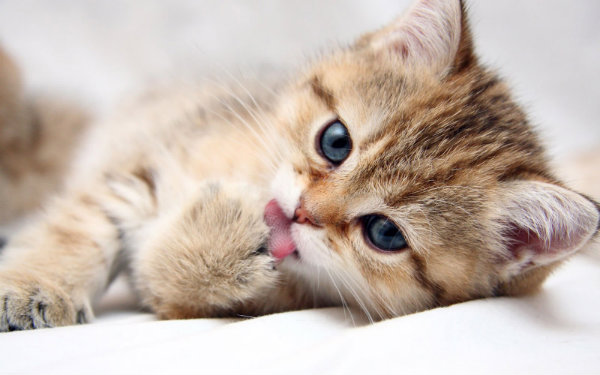 Writing about pets is the ultimate career choice for those who love animals and want to write about them. Pet writing helps people understand their pets and/or learn about animals. For those seeking a fun niche for their freelance writing career, becoming a pet writer offers interesting topics and adorable photos of animals.
What is Pet Writing?
Pet writing encompasses many different areas. You can write about different breeds, health and exercise, veterinarians, pet insurance, safety, behavior, training methods, food, supplements and medicine, toys, traveling and moving with animals, dealing with the loss of pets and the latest in pet accessories such as pet strollers. You can also write about grooming, keeping animals active, boarding pets and so much more.
If you're interested in becoming a pet writer, try following these simple steps:
1. Choose an Animal
Most pet writers focus on one animal. It can be dogs, cats, birds, fish, rodents, horses or any wild animal. Pick whichever you're most passionate about.
2. Learn About the Animal
If you specialize in a certain animal, you need to know as much about the animal as possible. Editors and readers depend on you to supple accurate information based on research from authoritative sources or interviews with experts. Read books, magazines, and blogs to increase your knowledge of the subject.
3. Make a List of Pet Magazines and Websites
There are online lists and directories of the top animal magazines, websites and blogs. Look for publications that deal with the type of animal you specialize in. Additionally, be sure to familiarize yourself with any publication or website you want to write for.
4. Write a Pet Article
Although it's possible to get work as a pet writer without a sample, it's highly unlikely. Your chances are better when you have a well-written sample, so don't be afraid to start writing. Once you have an idea for an article, write it.
5. Query Publications and Blogs
The next step is to contact pet publications you think may be interested in your article. Even if you can't sell the article, you still have your first pet article. You can then submit the article to article directories to get a link to your published work.
6. Apply for Jobs
Many writing job boards have an occasional ad for a pet writer. Apply for every job you see to get your foot in the door and to acquire published samples. Other places to look for writing jobs are breed organizations, vet's offices, pet groomers, zoos, and animal shelters.
7. Join Writing Organizations
Like the Pet Writing Conference, there are organizations and events geared specifically for pet writers. Find one you're interested in, such as the Cat Writers Association (CWA) and the Dog Writers Association of America (DWAA), and try attending a meeting. If you're interested in workshops, try attending the Business of Pet Writing Conference for a good excuse to network.
It's not hard to get started as a pet writer if you have an intriguing topic or you write well. After all, pet magazines and blogs are always looking for fresh content. If you want to achieve your dream of becoming a pet writer, just make sure you do your homework and make a real effort.
For More Writing Tips, Click the Links Below:
Helping Local Businesses: Crafting Good Follow-Up Emails

Writing an E-Book: How to Be an Agent, Publishing House, and Ad Campaign
How To Keep Readers Engaged With Good Subheads