Do You Need a Formal Education to be a Good Writer?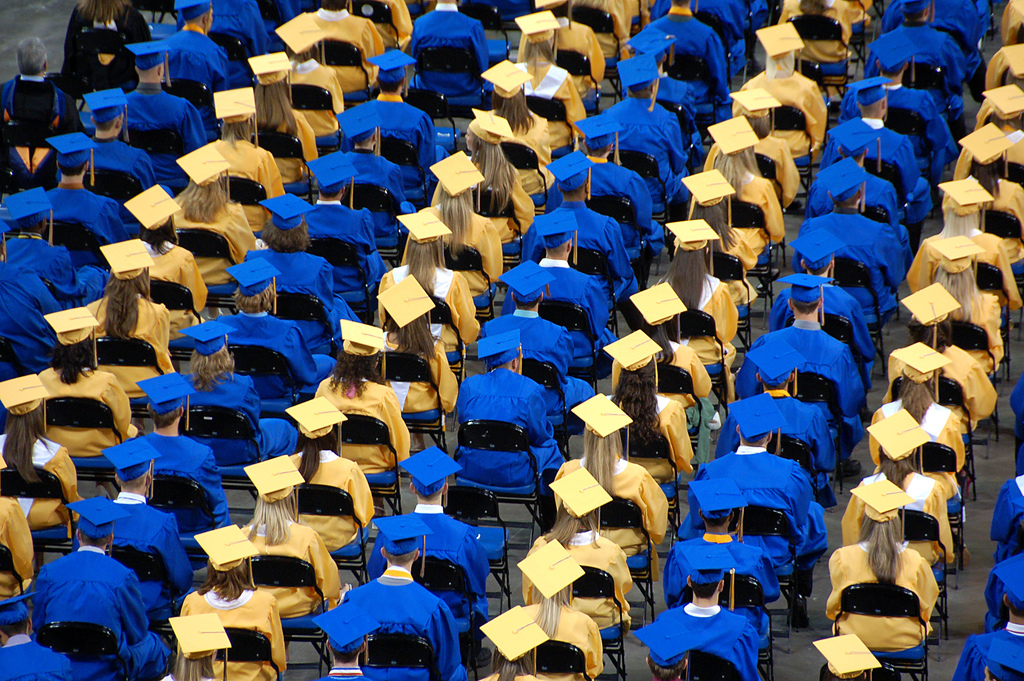 We answer the question on many writers' minds: do you need a writing degree to be taken seriously?
The purpose of education is to broaden your knowledge of the world, society and ideas. The better-educated you are, the more that knowledge will find its way into your writing. That said, you have choices in how you achieve that education, and not all of them involve a college or university degree. You'll need to commit to your writing, which means taking the time to study and to write. The more you write, the better you'll get at it.
The One Thing You Need
Make sure you know the basics. Writers simply must have a solid grounding in spelling and grammar. If you learned this stuff in high school, you're all set. If you don't know it, it's up to you to learn it now, either by studying on your own or taking a course. These are a writer's basic tools, as important as a hammer is to a carpenter.
The Degree Debate
It used to be assumed that a "serious" writer would have a Master of Fine Arts (MFA) in creative writing, preferably from a prestigious program. But that's changing. Some academics, critics and publishers have said that MFA programs produce
formulaic writing.
If you're planning to teach writing, however, an MFA will be a great help.
One thing an MFA will do is give you two years of intense writing in a structured environment. Two years of concentrating only on your writing and getting constant feedback will certainly make you better at it. If you're a genre writer, though, you might not be taken seriously in an MFA program.
MFAs are expensive, costing an average of $30,000. For that kind of money, you might be able to take a year off to write, take community college or online courses, and join a good writers group for critique on your own.
For more reading on the subject,
Rob Hart
outlines the pros and cons of an MFA, while writer
Robert Bruce
argues that going into debt to pay for an MFA isn't worth the return on investment. Writer and teacher
Stephanie Vanderslice
says that the right residential MFA program polishes your writing and lets you make valuable contacts, but it won't guarantee you a glittering career.
Doing It on Your Own
The Internet has opened up all kinds of educational possibilities for writers. There are hundreds of online courses, seminars and workshops available to you. It also helps if you take a hard look at your writing and determine what needs work. Maybe you need a general writing course, or maybe you could use help with plotting or creating characters. You can find both free instruction and fee-based courses. Many prestigious universities also offer online courses in writing at a fraction of the cost of an MFA course.
You'll also find writing conferences of all sizes. The best of these offer workshops, seminars and opportunities to meet agents and editors. There's a
state-by-state list
of great conferences to explore to find one in your area.
Many books about writing techniques also offer practical help, including Stephen King's very useful
On Writing
. Eudora Welty's
One Writer's Beginnings
shows how life can influence writing.
If you're a genre writer, a professional association might be of some help. For instance, the Romance Writers of America has ongoing workshops and seminars.
How to Be Taken Seriously
Write well. The only thing that matters is what's on the page. If the story is well-told and speaks to readers, you'll be taken seriously no matter how much education you do or don't have. And remember: good writers always keep learning.
Do you think that all writers need a degree in writing (or similar)? Let us know in the comments below.
See Below For More Posts on Writer Education:
Perfect Your Writing With Online Courses, From MFA's to Specialized Skills
To Go Boldly Into Infinitives and Other Grammar Rules
Content Marketing Trends and Freelance Writers: What You Need to Know