5 Best End-of-Summer Reads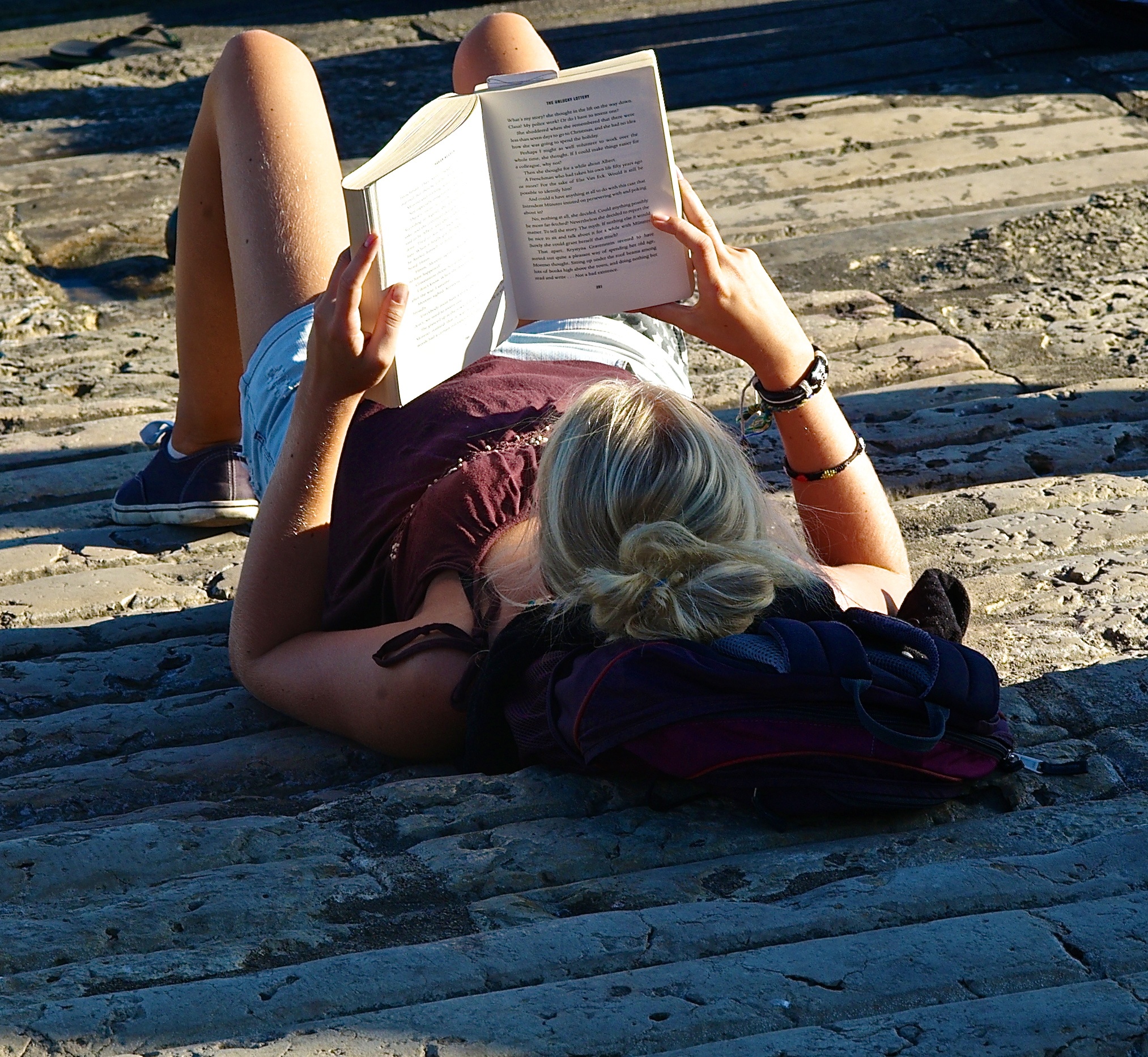 Sure, August is wrapping up, but that doesn't mean you need to put the beach reads back on the shelf. Enjoy the last days of summer with these lively reads!
Whether you're trekking to the beach or kicking back on your couch, glass of iced tea beside you, the fact remains that you love to read. If you're the type who always has a book or e-reader with you, you'll love our list of the best end-of-summer reads. Only a few short weeks of August remain-get started on these books to end your summer on a great literary note!
Save the Date by Mary Kay Andrews
This novel's defining factors are romance, weddings, and hilarity! Main character Cara Kryzik is the owner of Bloom, a floral shop in Savannah, Georgia. Cara is jaded when it comes to matters of the heart-pretty ironic, given that engaged couples come to her shop for flowers all the time. Cara is also a dog owner, and her pup's escapades cause her to meet Jack Finnerty, who claims Cara's dog is his. Will the curmudgeonly Cara find love? You'll have to read to find out.
Mary Kay Andrews' novel will have you laughing out loud, so be careful if you're planning to read this book somewhere where hushed voices are a must. This is one book you'll have a hard time putting down.
Save the Date
is a natural end-of-summer choice. For one thing, it's hilarious-it will lighten the gloom that can set in as summer rolls to a close. For another, its whimsical plot will whisk readers away from the routines of their everyday lives. Who said a little escapism is a bad thing?
The Vacationers by Emma Straub
Emma Straub's
The Vacationers
offers a great cerebral challenge to readers looking for meatier fare. Multiple subplots and tension underlie this gripping narrative.
This novel is about a family with secrets. The Posts travel to Mallorca with their family and friends to celebrate their 35th wedding anniversary. While everyone is in Mallorca, the couple begins to reveal secrets that have never before been revealed, which causes several characters to question themselves and their past deeds.
As a reader, you'll delve into the characters' actions and motivations as they face painful memories, and you'll learn from the Posts as they begin to
rebuild themselves and each other
, according to Straub's website. Goodreads calls
The Vacationers
an "irresistible" book
.
Unlike other summer reading fare, this novel challenges readers to face themselves and those they have hurt or who have hurt them. Though this is an arguably heavy topic, the book is enjoyable because it encourages personal growth. What's more, readers get a view of fictional characters who seem so real they seem as though they might step off the page! To add some thoughtfulness to your late summer, pick up a copy of this must-read book.
Confessions of a Shopaholic by Sophie Kinsella
Shopping-focused readers will be able to relate to main character Rebecca Bloomwood, who is an author and an incurable shopaholic. Rebecca nimbly justifies her shopping addiction by using it as a substitute for an actual
relationship with a man
. Eventually, Rebecca is jolted out of her financial problems when she is assigned a story that touches her heart-and changes her life.
Goodreads calls Rebecca an irresistible heroine with one weakness-you guessed it, her shopping addiction. This book is a must-read for people who want a fun escape from the heat and doldrums of the summer. Readers can step into Rebecca's life and, when they come back out, breathe a sigh of relief that her life isn't theirs!
Fourth of July Creek by Smith Henderson
The fact that this is a debut novel sets it apart from other recommended summer reading fare; its somber plot also differentiates it from other choices on this list. In this novel, Henderson spins the tale of Montana social worker Pete Snow. Snow begins to work with an 11-year-old boy, the son of a paranoid survivalist named Jeremiah. Jeremiah is convinced that the end times are near, and as Snow works with the boy, he realizes that his own family life is falling apart.
Henderson is a Montana native who
"writes what he knows."
Readers looking for a book that celebrates America's love of individualism and freedom will especially enjoy reading
Fourth of July Creek
.
The
New York Times' review
of this book compares Henderson's work to
The Orchard Keeper. Henderson uses dark prose to great effect.
Wine in My Sippy Cup by Deborah Dove
This fun chick-lit choice gives readers a look into the life of a young mother trying to do right by her children and career, all the while trying to spice up her marraige.
Wine in my Sippy Cup
speaks to mothers who feel overwhelmed by the intricacies of daily life
. For this reason, it appeals to a diverse group of readers and lends levity to frustrating situations.
Before the sun sets on summer 2014, pick up copies of these books-you'll be glad you did!
Image courtesy of Pedro Ribeiro Simoes
---
Published by
Scripted Writers
on Thursday, August 14, 2014
in
Writing
,
Beach Reads
,
Deborah Dove
,
Emma Straub
,
Goodreads
,
Mary Kay Andrews
,
Smith Henderson
,
Sophie Kinsella
,
Summer Reading
.