You Still Need Email Marketing.
A Scripted Freelance Writer Writing Sample
You Still Need Email Marketing
The explosion of social media as an exciting online marketing tool may leave you wondering if you really need email marketing anymore.
The answer is yes, and here is why:
--It's still very cheap, easy, quick, and accessible. Why throw out an extremely useful tool? Not everyone is on a social network site, and by neglecting to email your potential customer base with opt-in newsletters and other offers and updates, you are losing valuable customers, and money.
--If your customers like staying in touch via email and like receiving your newsletters, and if you see your target audience actually growing, why discard email? Use your imagination. Study other newsletters to see what's hot and what's not.
--If you have something informative, useful, fun, or engaging to share, your subscribers want to hear from you, and it really shouldn't matter the mode of transmission. You could always conduct a survey to test the waters and find out how many subscribers would stay connected with you on a social networking site, or which method of communication they prefer.
--If you don't want to run an opt-in list yourself, you can hire a writer to do it for you, but it isn't that hard to do it yourself. You should constantly be coming up with new and catchy ways to attract new subscribers and satisfy old ones.
--Add photos to spice up the newsletter, or a short video clip. If you don't have these on hand or don't have the time or initiative to take photos or videos yourself (most people don't), there are tons of stock images and stock videos online you can use.
Any way you look at it, email is still an important marketing tool. Most people still check their email regularly, so don't let a good opportunity go to waste.
---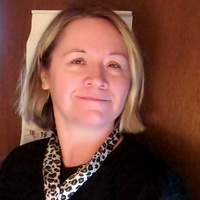 Tammy Ruggles is an experienced freelance writer in a variety of areas, but her favorite niches are online marketing, small business, entrepreneurship, health, and well-being. Some of her work has appeared in Writer's Digest, FreelanceWriting.com, Disney's Family Fun,The Good News Network, Vox, The Daily Mail, Country Living, House Beautiful, Independent Journal, American Profile, Newsmax, Chicken Soup for the Soul, and many more. Her first paperback book, Peace, was published by Clear Light books in 2005. She has books at Amazon and also reviews for that site and private companies.
Hire Tammy R