WRITING SAMPLES FOR E CIGARETTE INDUSTRY
A Scripted Freelance Writer Writing Sample
E-cigarettes and new markets in China
Submitted by Cheryl Gray 10 7 2015
According to experts, if only one percent of China's huge smoking population turned to E-cigarettes, the switch would create a market of 3.5 million new E-cigarette users.
Yet, in a country where roughly 95% of the world's E-cigarette products are made, the electronic devices are not widely used. China also happens to be the world's largest producer and consumer of tobacco, an industry that generates about $200 billion annually for the country. At the same time, China has tremendous health problems associated with tobacco smoking. Approximately 1.2 million of its people succumb to smoking-related illnesses each year.
There is great potential, industry analysts say, for E-cigarette manufacturers to increase their market share in China. Key to this potential expansion is the enactment of new laws banning tobacco smoking in public places, starting in Beijing. The new rules, which took effect last June, include a ban on smoking in certain outdoor public spaces as well as hotels, schools, hospitals and restaurants. Violators--whether individuals or businesses--are fined. Repeat offenders can also be placed on a government web site.
China has reportedly banned its government officials from smoking during official activities or in public places. Industry experts predict that those officials will "role model" use of E-cigarettes to a population whose exposure to second-hand tobacco smoke numbers 740 million people. Published reports say nearly a third of those are under the age of fifteen.
Tobacco sales in China are largely run by a state monopoly. According to Brookings, the China National Tobacco Corporation dominates 98 percent of the domestic market. Tobacco giants whose products are already manufactured in China could have the easiest time gaining entry into the Chinese market. Industry experts say those global tobacco firms would likely target more affluent, health-conscious consumers in China's urban locales.
However, there are still some very real obstacles that could come into play. For one thing, the Chinese government may be reluctant to give up any of the tax revenue it currently enjoys from the tight restrictions it places on its traditional tobacco market. The government could also decide to impose controls on the E-cigarette market as it currently does with regular tobacco. The end result of either of these scenarios would leave very little market room for outsiders.
Last year, China shipped more than 300 million E-cigarettes to the United States and Europe. However, increasing controversy over safety of the products manufactured there has forced some global companies whose E-cigarettes are produced in China to defend their manufacturing sites, insisting that quality controls are in place to insure product reliability. At the same time, some U.S. companies are shifting their manufacturing to home soil not only because of concerns over quality control but also because of new U.S. regulations now under review.
---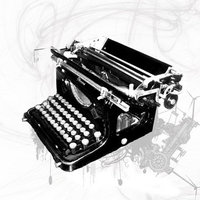 Professional Experience. Professional Results. I have more than 30 years of experience as a writer--nearly half of which has been spent in television news both at the local and network level. I have an excellent eye for visual detail and a keen sense of story development. Moreover, I am well-organized, detail-oriented and quite familiar with fast-paced deadlines. I have also enjoyed artistic writing pursuits. My work has been seen both here in the U.S. and abroad via television broadcast and live performance. I currently write for corporate web sites as well as online news and entertainment outlets, including columns on current events and feature stories. I bring highly-valued skills to your project from an industry in which accuracy, creativity and speed are tantamount to success. Any writing assignment that I...
Hire Cheryl G