Wrinkle Prevention 101
A Scripted Freelance Writer Writing Sample
Do you stalk your mirror incessantly searching for those pesky little lines? Besides the growing candles on your birthday cakes, wrinkles are one of the most undesirable signs of aging. Skin becomes less elastic and thinner, causing an onslaught of folds and lines around the forehead, eyes, mouth, and on the neck.
You spot them and immediately reach out to your cosmetic surgeon for an appointment. Fortunately, you don't need to shell out major cash for surgery or Botox to stop the road map of your life from showing up on your face. You can prevent wrinkles and slow their progression by carefully following these expert tips.
Limit your sun exposure. Extended exposure to the sun is one of the primary causes of premature aging on our skin. When you are outside, use sunscreen to protect your skin from ultraviolet radiation. Go with an SPF of 15 or higher for everyday protection, and stick to 30 and up for longer periods of sun exposure. You can also accessorize your outfit with a cute protective hat.
Stop smoking. If you haven't already heard the dozens of reasons why smoking is bad for you, it might shake you up to learn that smoking also causes wrinkles. Smoking releases a chemical into the skin that breaks down collagen and elastin, leading to remarkably thinner and more wrinkly skin. If ever you had a reason to step away from the cigarettes, maybe vanity will do it.
Get enough shut-eye. Chronic stress and sleep deprivation produces greater amounts of cortisol in the body, a hormone that is damaging to skin cells. Aiming for at least 7 hours of sleep per night can kill two birds with one stone, per se. Sleeping adequately helps minimize stress and prevent the physical damage of seep deprivation. When you do sleep, do it on your back. Side and stomach sleeping actually results in creases on the face that back sleeping doesn't.
Eat well. A diet rich in fruits and vegetables provides antioxidant compounds that protect skin from photoaging, which is sun-induced skin damage. Consuming fish gives you ample amounts of protein which is necessary for overall health and great skin. If you like salmon, make it your first choice. Fishes with omega-3 fatty acids are particularly great for improving the youthfulness of skin. And, while you're choosing delicious and healthy foods, don't forget to drink plenty water which hydrates skin to prevent dryness (that makes wrinkles more apparent).
---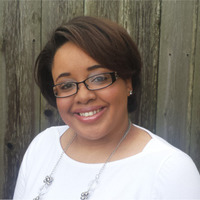 Veranda has a master's degree in Clinical Psychology and has enjoyed employment in a variety of mental health settings during the past 8 years. She currently specializes in psychological testing and assessment. Her comprehensive experience includes individual and group counseling, diagnostic testing, psychological assessment, eating disorders, weight loss, relationships and childhood developmental disorders. Additionally, Veranda ghostwrites for various blogs and websites in the health and wellness industries. She especially enjoys writing about psychology, but she also has experience creating content for the following industries: business and marketing, health, fitness, relationships, and self-help. In her spare time, she puts pen to paper in a completely different way and writes psychological fiction novels.
Hire Veranda H