Why Autumn is the Perfect Time to Jumpstart Weight Loss
A Scripted Freelance Writer Writing Sample
Many people start the year off completely motivated to shed those unwanted pounds as a part of their new year's resolution. Still, the more days the roll past on the calendar, the more people who drop out of their resolutions, and unconsciously resolve to their old ways of life. If this describes you, it's important to note that your chance to jumpstart a weight loss program is still around the corner. Fall is the perfect time to finally commit to creating better health.
Here's why:
Fall scheduling is a bit more stable. In the summer, people are often taking family vacations, readjusting to the kids being in the household, and hosting pool parties and barbecues. While the interest in getting a bikini body doesn't necessarily wane, the hectic scheculing and constant temptations can make following a plan difficult. However, once school starts back, scheduling meals and workouts is easier. Plus, it's a simple matter of packing yourself something healthy at the same time you're packing the kids' lunches.
Another thing that makes fall a great time to get fit is the cooler weather and abundance of wonderful fruits and vegetables that are being harvested. Outdoor physical activity becomes so much easier to bear when the weather starts to cool down. Furthermore, fall is peak season for various delicious produce like cranberries, apples, squash, sweet potatoes, pears, pumpkins, and so many more.
Fall is also a wonderful time to get a free consultation with the Metabolic Research Center to determine the right program for you. Plus, getting acclimated to your program by the time the holidays roll around so that you can feel confident in making the right nutritional choices.
---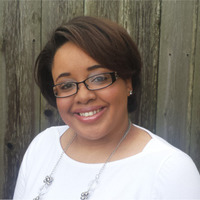 Veranda has a master's degree in Clinical Psychology and has enjoyed employment in a variety of mental health settings during the past 8 years. She currently specializes in psychological testing and assessment. Her comprehensive experience includes individual and group counseling, diagnostic testing, psychological assessment, eating disorders, weight loss, relationships and childhood developmental disorders. Additionally, Veranda ghostwrites for various blogs and websites in the health and wellness industries. She especially enjoys writing about psychology, but she also has experience creating content for the following industries: business and marketing, health, fitness, relationships, and self-help. In her spare time, she puts pen to paper in a completely different way and writes psychological fiction novels.
Customer Ratings: