Whistler bears enjoy dinner and dating on ski hills
This is a writing sample from Scripted writer Jenni Sheppard
The birth of a caramel-coloured bear cub at Whistler this year has renewed interest in the bears that call our world-class ski hills home.
And so, in the very early hours of the morning, Daily Hive ventured out on the trail of the mountain's black bears – on a Whistler bear tour with guide Theresa Oswald.
Oswald took us all over Whistler and Blackcomb mountains in search of the caramel cub…
…But alas, they say you should never work with animals and the little cub that's melting our hearts was nowhere to be seen that morning.
Nevertheless, we did capture some gorgeous photos of the black bears that live at Whistler Blackcomb while on our quest.
So we hope you enjoy these shots of Whistler's black bears – munching on clover, dining on grass seeds and playing hard to get on a bear "date."
The best time to see bears in the wild are in the early hours of the morning, around 6 am, or as dusk falls, around 6 pm.
At Whistler, there are at least 60 bears which move through the area and bear dens located all over the mountain, often in the forest either side of the ski runs.
"We have a number of resident moms that like to raise their young in the ski area," Arthur DeJong, Mountain Planning and Environmental Resource Manager, told Daily Hive.
"Especially when they're up higher, as there's more security and the food supply is quite rich."
Next time you're coming down there on your snowboard or mountain bike, take heed; we saw one den only metres from the edge of the run! Read more at: http://dailyhive.com/vancouver/bear-tour-whistler-photos
Written by: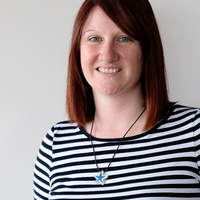 I am a British-Canadian living in Vancouver. - Over 10 years, I have written and edited for the BBC, CBC, and Daily Hive, covering a vast range of topics including technology, visual effects, lifestyle, politics, and branded content. - I have written blog posts, white papers, branded content, news articles, a press release, in-depth features, lifestyle and political interviews, photo galleries, and proofread a book. - At the BBC, CBC, and Daily Hive, I trained and mentored interns, new employees and staff, in writing for online and TV news, image copyright, and web journalism. Skills and S
Hire Jenni S