What Is So Attractive About Owning Storage Units?
This is a writing sample from Scripted writer Kathleen Krueger
American consumerism and storage rentals have increased approximately 20% since 1980. This statistic, provided by Terrence S. Shulman, founder and director of The Shulman Center for Compulsive Theft, Spending and Hoarding in metro-Detroit, gives us one of the reasons that owning storage units has become so popular in the last three decades - people are buying more. Storing all of our 'stuff' at home can become impractical. Renting storage units to store our excess or seasonally based items is more economical than buying a bigger home or adding to the sizes or our garages. Low Startup and Overhead Costs In addition to an increasing demand for storage facilities by consumers, there are several other factors that contribute to the popularity of storage unity facilities. Compared to other types of real estate investments, storage facilities offer a smaller initial investment. According to a 2010 article in InsideSelfStorage.com, development costs for self-storage facilities can be as little as one-third to one-half the total costs of other types of commercial development. Those statistics remain relevant today. Overhead and maintenance costs for owners of storage units are also minimal compared to other commercial real estate properties. Buildings are generally built with maintenance free exteriors. For cold storage the only utility costs relate to powering the lighting and security systems. Many facilities provide 24/7 keyless entry systems, so transactions with new customers can usually be handled at most any location. With low overhead, any drop in occupancy rates is much easier to absorb than it is with other types of rental properties. Owning Storage Units: Making the Investment According to an October 2013 article by John Egan on NuWireInvestor.com, there are several things to consider when selecting storage real estate. These are four of the top pieces of expert advice he had to offer: • Location: As with any type of commercial purchase, you'll want to evaluate the local market. How many other storage units are available within a 5 to 10 mile radius of the one you are considering? How accessible is the facility to traffic and how visible is it to the community? • Business Operation: The mistake many investors in storage units make is the assumption that the business will just run itself and requires little oversight or management. Every lucrative industry is very competitive. Storage rental is generally short term and temporary. To maximize your occupancy and your revenue, you must be continually drawing in new customers to replace those who leave. Your customers need to have a reason to choose your facility over a competitor; that requires ongoing, updated strategies. Pricing needs to reviewed and adjusted to cover inflation and overhead costs. Be prepared to be involved in the operation of the business or hire a trusted manager to do it for you. • Evaluate: Even though storage facilities are considered low maintenance, they do still require maintenance over time. Roof leaks, faulty security systems and paving repairs can all be costly items to deal with in your first few years of ownership. In addition to the property itself, a full review of the business accounting records will tell you a lot about the profitability of the venture. • Prepare to Pay: Storage properties are in high demand. If you want top consideration as a purchaser, you'll need to be prepared to demonstrate your commitment to the seller with a very strong offer. Self-storage is and will continue to be a choice real estate investment, but the competition is getting tougher. Our consumer society is becoming increasingly more convenience orientated. New storage options that include more service options rather than the standard self-serve storage facility are finding that there are plenty of customers who willing to pay more for services that save them time and effort. Of course, this means increased overhead and increased business management. All things to consider when entering the 'storage wars.'
Written by: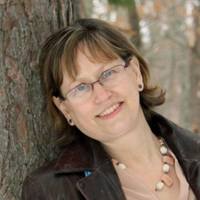 Freelance writing full time since 2011 with experience writing B2C and B2B content for a wide variety of industries. Inbound Certified through HubSpot Academy. Journalistic contributor to both business and lifestyle magazines. Previous career included 20+ years working as a bookkeeper and office manager in the construction industry.
Hire Kathleen K