What is SEO, Anyway?
A Scripted Freelance Writer Writing Sample
What is SEO, Anyway?
If your job description is void of any marketing or sales duties, you've probably heard the term "SEO" being thrown around by colleagues and assumed it was just another tech buzzword. While you're on your own for discovering the meaning of Quantum Computing and the IoT, SEO is a concept that you do not have to be a tech aficionado to understand. SEO is simply an abbreviation for "Search Engine Optimization"; a specfic field in the online marketing niche. The ultimate goal in SEO is for a website to rank in the first position of the Search Engine Results Page (or SERP) to draw in more traffic. This is crucial as studies reveal that 91% of search engine users never browse beyond the first page of results. With a staggering 93% of all online experiences beginning with a search engine, it comes as no surprise that companies that rank highly are much more successful than those that do not. To improve the odds of making the first page, website owners' must first understand how search engines work. The specific factors that a search engine considers to choose SERP results is known as an algorithm. These algorithms are continuously changing to improve user experience, meaning that SEO specialists frequently change tactics to keep up with search engine updates. While there is a wealth of knowledge on the subject, the key components of a good SEO plan include high-qualify content, the use of relevant keywords and link-building. Although you probably aren't quite ready to take over Paul-from-marketing's gig, understanding the basic concept of SEO proves to equally intriguing from a searcher's perspective.
---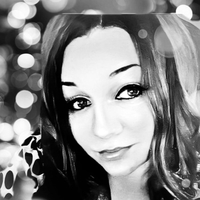 Amber is an experienced lifestyle and travel writer with a Bachelor's Degree in English and Literature. With over 11 years of experience, Amber has written for outlets like Huffington Post and SheKnows, along with globally recognized print publications. She specializes in crafting informative, yet engaging travel guides, long form blog posts and S.E.O. optimized web content for small businesses, as well as Fortune 500 companies. A vast knowledge of real estate, travel, beauty and wellness topics enables Amber to accurately hone in on your brand's unique personality and overall mission to cater content to your specific needs. Whether luxury branding or a more budget-friendly approach is required, Amber is highly focused on customer satisfaction and strives to exceed expectations.
Hire Amber H