Uwe Boll Slams Hollywood & Movie Fans in New Video Rant
A Scripted Freelance Writer Writing Sample
Some Hollywood directors must kind of wish they could be Uwe Boll. While the German-born director is known for adapting video games into low-budget movies that are largely panned by critics and take at the box office, he's also never been one to take the criticism lying down. Boll challenged his critics to a fight in the ring in 2006, beating the snot out of the five who agreed to go head-to-head against the brawny director. Now it seems Boll is feeling the need to put the gloves on again, albeit this time outside the ring.In a video rant released Sunday, Variety reported that the director went on a profanity-ridden rage against pretty much everyone, following his latest film's inability to reach its crowdfunding goal on Kickstarter. In the trending video, Boll goes on a tirade against actors Brad Pitt, Angelia Jolie, George Clooney, and Robert Downey Jr., accusing them of laughing at the "low-income families" who pay money to see their films, which he calls ""Marvel Avengers bulls–t dirt." Boll went on to ridicule Kickstarter, accusing the funding platform of leading him to believe $55,000 could be raised for his film, Rampage 3: No Mercy: "What retarded amateur idiots collecting money on that website. For me crowd funding is absolutely dead." He then said to movie-fans: "Basically my message is 'f–k you." He also slammed newer Hollywood investors from countries like China and India, saying, "I'll find another Chinese, Alibaba idiot…who wants to see his f—king yacht in Cannes to f–k supermodels. That is the movie business!"Boll has earned a reputation for making films that perform poorly around the world. Most well-known for films Postal and Rampage, his biggest box office flop came with the $60 million production of In the Name of the King: A Dungeon Siege Tale, which barely reeled in $10 million worldwide. Other notable poor performers have included video game flicks House of the Dead, Alone in the Dark, and Blood Rayne. Riding on that reputation, it's not that surprising that Boll is struggling to get funding for his latest project. His recent rantings shouldn't come as that much of a surprise, with the director well known for his temper. It's so well known, in fact, that a documentary was made showcasing it in Raging Boll, which premiered at the 2010 Austin film fest. He is also no stranger to controversy, having portrayed an SS gas chamber guard in the trailer for his 2010 film, Auschwitz, and receiving criticism for boasting about tax shelters in Germany that have assisted him with funding his own films. With this latest video rant, it's pretty clear that even Boll's getting a little frustrated with his rather unsuccessful day job. While 2009's Rampage fared reasonably well with critics, his other stuff just can't seem to catch fire, and the frustrated director is clearly feeling the pinch. But will his video rants satisfy him in the same manner that walloping his critics in the ring did, back in 2006? Or will Boll provide more entertainment by inviting Brad Pitt or Robert Downey Jr. into the ring next? Of course, Boll may have just creamed himself all on his own; by raging at his fans, telling them "f— you," and ridiculing foreign film investors when he's struggling to find funding, he seems to be doing his best to put the nails into the coffin of his film career. But perhaps this won't bother him. As he said in the video,"I have enough money to play golf until I'm dead." It's remains unknown when and if Rampage 3: No Mercy will ever hit theaters.
---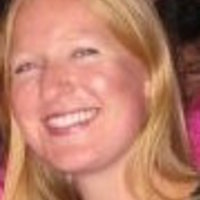 Montreal, Québec, Canada •
Qualified professional journalist, passionate writer, with extensive experience researching, interviewing, editing, and writing news articles and magazine-style online features. Currently working as a freelance copywriter for various companies, including private contracts with local businesses to generate and edit website copy. Also working for a number of websites producing viral-style articles; several links available to published work. Writing range includes: Feature articles, news articles, editorials, listicles, blogging, copywriting, ghostwriting, product descriptions, SEO and viral driven content. Motivated, outgoing self-starter, with great interpersonal skills. Highly efficient at working under pressure, driven by meeting deadlines, with a keen interest in arts & entertainment news, health, and parenting related topics in par...
No Ratings
Power your marketing with great writing.

– Start your 30-day free trial today!
GET STARTED
Other content marketing examples from suzanne t
With Universal Pictures' hotly anticipated sequel Jurassic World scheduled to hit theaters this s... Read More
Netflix continues to flex its Hollywood distribution muscle, with news of nabbing Brad Pitt's sat... Read More