Top SEO Mistakes You're Probably Still Making In 2018
A Scripted Freelance Writer Writing Sample
When it comes to developing and implementing an effective SEO strategy, there is no one surefire way for companies to achieve the results they're looking for. Rather, a proper search engine optimization strategy is made up of hundreds of ranking factors, all of which are dynamic since Google constantly changes their ranking standards year over year. That being said, there remain certain outdated SEO techniques and bad habits still in use today that continue to plague website owners and affect their search engine ranking results. Here is a list of four of the most common SEO mistakes that should be avoided in 2018 at all costs.
Having a Poor Backlinking Strategy
One of the oldest and effective methods for building authority to a website or blog is through a well-thought-out backlinking strategy. Even in 2018, backlinks still remain one of the largest ranking factors that Google takes into consideration when moving pages up in the SERPs. Unfortunately, it's also the easiest way for companies to negatively impact their SEO efforts if they are not executing this technique properly. Many companies still focus on directing as many links back to their websites as possible. While this method may have worked in the past, it's now one of the worst things a marketer can do. Instead, a quality vs. quantity approach to backlinking has proven to be most effective and doesn't risk Google penalizing a website by lowering or removing its searchability. Backlinks should only be created from authority websites that are relevant to the site they are linking to. Google knows that most website owners only want to direct their audience to useful web content and they realize when someone is trying to game the system.
Lacking Mobile Optimization
From 2015 to 2017, the percentage of web users utilizing mobile devices vs. traditional desktop computers rose from 31% to nearly 52%. This means that in 2018 it's now safe to say that more website visits are coming from smartphones and tablets. This fact makes it imperative that companies ensure their SEO campaigns are designed around proper mobile optimization. Many companies are still only focusing on the optimization of their "SEO campaigns" instead of their "website visitors". What this means is that Google places a higher value on websites and blogs that are actively working to make a better experience for their users, especially those using mobile devices. Google has provided a valuable tool to test a website's mobile experience, giving great insight to developers wishing to improve their site's functionality. Google Webmaster Tools is another great source that can be used to have a better understanding of a website's mobile functionality and lists recommended changes that should be made.
Posting Duplicate Content
The term "content is king" has not lost its relevancy in 2018. In fact, web content is the pinnacle of a successful SEO campaign. Without well-constructed, informative content, a website doesn't stand a chance when it comes to ranking well in search engines. So what is worse than a lack of informative content? The answer is duplicate content. There is nothing that Google hates more than a website the copies the content of another site without proper attribution. Think of an author "writing" a novel only to copy another one's work and claim it for themselves. Not only does this mislead the reader, but it also presents intellectual property right violations. Google doesn't want to be associated with any of these issues, and they make this very clear by penalizing websites who post duplicate content. Creating original and relevant content on a website will ensure search engine crawlers always place priority on those web pages.
Having Too Many Low-Performing Indexed Pages
Another common issue that happens when deploying an SEO strategy is generating too much content. Is there really such a thing as too much content? Actually, YES, there is. If a website owner concentrates the majority of their focus around pumping out hundreds and thousands of words per page, without bringing real value to the visitor, these indexed web pages can actually do more harm than good. Having too many low-performing indexed pages can start to bring the authority of a website down, negatively impacting its overall searchability. Website owners should constantly audit their web pages and make adjustments where necessary. It's better to have 10 pages of content that are well-optimized receiving regular traffic than hundreds of pages that never get any visits. To see positive results from an SEO campaign it takes time. By steering clear of these common SEO mistakes, companies can ensure that their efforts aren't being hindered by Google's not-so-subtle wrist-slapping. The important thing to know is that there are no quick-fix strategies to ranking a website in the SERPs and any marketing company claiming they can do this should be heavily scrutinized. However, companies like Perfect Pixel Marketing have the tools and manpower necessary to develop and execute sound SEO techniques and best practices that maintain Google's high standards. They can provide real value to any small business or entrepreneur looking to scale their company and grow their online brand awareness.
---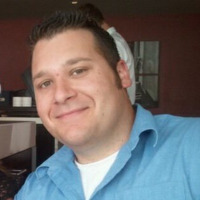 Seattle, Washington, United States •
I am a seasoned writer and SEO expert. I enjoy writing on a variety of topics, but specialize in internet marketing, small business tips, social media, web development and information technology. I am extremely professional, courteous and dedicated to meeting my clients' deadlines.
Customer Ratings: