They Rise Again: Ghostly Ships and New Shipwrecks in Owen Sound Harbor
A Scripted Freelance Writer Writing Sample
They Rise Again: Ghostly Ships and New Shipwrecks in Owen Sound Harbor By Leanne Flynn Ghost ships are rising in the minds and hearts of people since the recent and important rediscovery of several shipwrecks in Owen Sound Harbor. Like the legendary Mary Ellen Carter who refused to allow her name to be lost to the knowledge of men, and so very much like the people of Grey Bruce themselves, these ships have called out for a closer look at our beautiful waterway. During renovations and construction at the Owen Sound water treatment pant in April of last year, city workers took note of what they thought might be important- an ancient looking shipwreck just 200 meters from the water's edge. They were absolutely right! What they had found was the wreck of the historic ship, the Dan Proctor. Built in 1893, and renamed in 1922, the Dan Proctor was originally a masted schooner purchased by the Keenan company and transformed into a barge to haul lumber. The ship was in service with Keenan throughout the 1930's and was scuttled around 1938. City council hired Scarlett Janusas, a marine archaeologist based in Tobermory, to take a closer look at parts of Owen Sound harbor using side-scan sonar and video from an unmanned submersible vessel. A map and photograph of what is certainly the Dan Proctor was created by Janusas and made public by Owen Sound city council, along with several recommendations for protecting the wrecks and motivating public interest in the shipwrecks. Janusas suggests that not one, not three, but over twenty important ship wrecks are gathered in Owen Sound harbor. This is exciting news for the Marine and Rail Museum, and for the people of Owen Sound. Shipwrecks inspire the imagination and delight the memory of people, for sure. Many older Owen Sound residents remember the Keenan company. Calvin Bates has lived in Owen Sound all of his life, and grew up very close to the site where the Dan Proctor was rediscovered. He smiles as he remembers back to when the Keenan company was still a major Owen Sound business hauling lumber and making wood products including toothpicks, Christmas tree decorations, and wooden crutches. Bates wonders what the rediscovery of the shipwreck means in terms of dredging of the harbor, and why dredging hasn't already been happening. News of the rediscovery of over 20 ship wrecks in the harbor, had local resident and seasoned sailor, Bill Miller remembering his good friend Captain Bob Morgan and his ship scuttled off the coast of Port Elgin so many years ago. He is also reminded of Captain Ross who used to captain the ferries in Owen Sound before the Chi-Cheemaun replaced them. The word on the street is that "everyone" knows there are great wrecks in the harbor around Owen Sound, but specific details about those wrecks and their locations, along with the sense of their importance seems to vanished. Those vanished memories are returning, and so are plans for the future of the harbor, as news of these important wrecks travels around the city and across the province. The photo below is an enlargement of a portion of the photograph taken by the marine archaeologist. Wreck 1 has been confirmed to be the Dan Proctor. According to the report to Owen Sound city council, the two other boats are older, possibly 1840- 1880. Some of Janusas' recommendations for protection and preservation of the Dan Proctor include keeping a distance of 5 meters from the boat. In a surprising statement to Owen Sound city council, the marine archaeologist admitted that the Ontario Heritage Act does not require city council to do any further follow up to preserve the marine history or the shipwrecks themselves. She recommended more detailed study of the wrecks including 3D modeling and mapping of the wrecks. Janusas also suggested that Owen Sound would benefit from considering offering boat tours, diving experiences, and maybe glass- bottom boat tour adventures in the future. Owen Sound resident, Sheldon Cutting, agrees. He is familiar with the dive experiences offered of the Tobermory coastal ship wrecks and he wonders how it could take so long to create a map of the harbor wrecks, and why harbor wreck diving isn't already a thriving and prospering business here in Owen Sound. Preserving our cultural memories, and our historical artifacts is so important to knowing who we are- as individuals, as Owen Sounders, and as Canadians. Janusas made an eloquent and powerful statement about that as part of her report to city council: "We're not only talking about Euro-Canadian history, we're talking about aboriginal pre-history as well," she said. "A lot of activity and getting into the country, Canada as a country, was done by water." We are more than our memories, we are more than our history, but our future and present are shaped by the past- the personal past and the cultural past. In so many important ways, we know who are in the present, by knowing who we used to be. With knowledge comes strength, and with memories and ships rising again in the minds of the people of Grey Bruce, surely our people, too, will rise stronger as we look to the future with more knowing about our history. By Leanne Flynn. Leanne is a proud Cape Breton Islander, and a very proud Owen Sounder, a freelance writer, a ghostwriter, and a published poet and illustrator. Photographs courtesy Sarah Bury. Sarah is a young freelance photographer who has lived, played and worked in Grey and Bruce counties all of her life. She is also a proud new mother, raising her young son, Sullivan, in the heart of Owen Sound harbor. Sarah is a builder of Inuksuit and has a phenomenal eye for camera work that infuses the familiar with renewed vitality and inspiration. Photos of shipwreck area via Owen Sound City Council.
---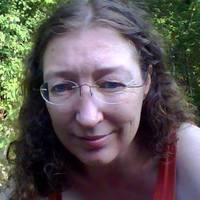 Owen Sound, Ontario, Canada •
Leanne is an experienced copywriter, blog writer, and a published poet with over 25 years in the business of communications. Leanne has taught creative and technical writing to adults and teens, and developed and delivered professional development workshops for educators and team leaders on a wide range of topics including cultural sensitivity, student engagement, and layered curriculum to meet special needs. With over 20 years of experience in crisis intervention, Leanne's portfolio includes writing, editing, and communications programming for crisis intervention and crisis prevention. Leanne has years of experience in advertising copy, SEO strategies, and has published articles on various topics including travel and tourism, workplace health and safety, agriculture, law, education, entertainment, technology and trending news. Press ...
Customer Ratings: