The War On Robocalls: How Aaron Foss Fought Robo Calls and Won
A Scripted Freelance Writer Writing Sample
Right after Aaron Foss launched his anti-robocalling service, Nomorobo, all hell broke loose — in the best way he could imagine. The launch was a slow build, starting in February and exploding in September. "It just snowballed," Aaron says. Nomorobo started as a simple hack Aaron submitted to the FTC's anti-robocalling challenge in April. After winning the challenge, he was interviewed on countless networks and even asked to testify in front of the Senate Subcommittee on Consumer Protection, an experience Aaron describes as "just me, sitting there in the Senate, with my little Twilio app." The day Aaron launched Nomorobo to the public, 120,000 people signed up. He sent 10,000 sign-up confirmation emails in an hour and half, crashing his email client and locking him out of email. His website went down twice that day due to hundreds and hundreds of thousands of visitors. As a one man shop, Aaron was scrambling. He fielded customer questions himself, all while trying to answer calls from his friends and family congratulating him on being featured on the Today Show that morning. Around two months after launching, Nomorobo has blocked 400,000 illegal robocalls, is protecting more than 27,000 phone numbers and has 22,000 active users with 275,000 people waiting for their carriers to support simultaneous ring, the key to Nomorobo. Robocalling is not a new problem to consumers, the FTC or phone carriers. When the FTC announced that Nomorobo won its anti-robocall challenge, and detailed how Nomorobo works, there were many skeptics. "It's like that old joke: One guy says, 'There's a ten dollar bill on the ground, you should go pick it up.' The other guy says, 'There can't be a ten dollar bill on the ground because somebody would have already picked it up and taken it,'" Aaron joked. The skeptics' critique: it was too simple; it can't work. They would have seen it. Someone would have noticed it. Nomorobo doesn't require carriers to do anything (other than support simultaneous ring, a technology invented in the 1980s). There's no app to download, and no hardware to install. Nomorobo checks incoming calls against a robocaller blacklist. If the number is on the blacklist, Nomorobo hangs up. Nomorobo can also detect the number's call frequency. If that caller has made hundreds calls in the past hour, it's probably a robot and Nomorobo will hang up. Aaron is still answering customer emails himself, along with the help of one other employee. He says that users are "pleasantly surprised" that the person they're emailing back and forth with is indeed the Aaron Foss they saw on the Today Show. Even after a giant spike in users, Nomorobo's infrastructure is the same as it was when Aaron submitted as a demo app to the FTC. "The underlying infrastructure, you really can't get more basic. I would love to tell you it's gotten more complex. But, the core of it really hasn't," he says. Aaron's working to build a Nomorobo UX that anyone, regardless of technical background, can understand and use easily. Why? Because robocalls are just as annoying whether you're a veteran developer, or if you've never seen a line of code in your life. Everyday, Aaron gets emails from users saying how happy they are that their phones are finally silent. He responds to those emails personally, which he sees as essential to his business. "This whole business is built around people. I want to be one of the good guys. I want to be fighting against the bad guys to bring peace and quiet to people's houses."
---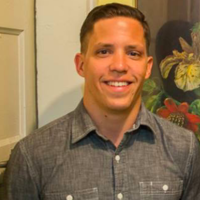 San Francisco, California, United States •
I'm a writer and a wrangler. I've produced feature pieces for Bleacher Report, shipped case studies with a quickness for tech companies, and published articles for the Smithsonian explaining why Miles Davis recordings sound so unique. I specialize in picking apart technical stories and making them accessible. I have extensive experience producing social media content, case studies, blog posts, and long form articles. I look forward to working with you.
Customer Ratings:
Power your marketing with great writing.

– Start your 30-day free trial today!
GET STARTED
Other content marketing examples from Kyle K
Let's play a game of San Francisco music scene MadLibs based on articles you've probably read lat... Read More