The Great Moroccan Debate: Marrakech or Fes?
A Scripted Freelance Writer Writing Sample
Would you choose snake charmers, sparkling Souks and mouth-watering market food or a labyrinth of alleyways -- home to donkeys, ancient customs and hidden palaces? To many Marrakech locals, Fes is unfriendly, boring and dirty. Most Fes inhabitants believe Marrakech is a hive of commercial superficiality with no sense of community or culture left. Hop on any travel forum and opinions vary outrageously, with expats and regular visitors taking staunch sides. For time-poor travelers, in order to decide for yourself, visiting both famous cities can be tricky and, if you do find yourself lucky enough to be off on a Moroccan adventure, both cities justify at least 3 days exploration each. But, if you must choose... What both cities have in common are very spacious, actually rather glamorous, "new towns," only 20 minutes or so from the "old towns." So, if you're not keen on staying within medieval walls with the donkeys and the smells and the chaos, you can easily settle into a five-star hotel in the midst of McDonalds, H&M and Starbucks, in either city. Both medieval medina's, though, also have Riads (converted palaces) that virtually sing with opulence -- even the backpacker ones. Generally, the guest rooms surround an inner courtyard brimming with fountains, mosaics and succulent foliage. On-site staff offer home style cooking -- think chicken tagine with preserved lemon and saffron -- and rooftop balconies strewn with sequined floor cushions and sunset views of pointed roofs and sandy mountains. Ahhh... good enough for a King. Therefore, take accommodation out of the equation, because you can't go wrong either way. With that settled, both old towns, however, offer completely different experiences and I can see why travelers have such strong views on one or the other. Through my eyes, both are full of intense travel flavor in every way for their mere exotic-ness. But they are completely incomparable. Marrakech glitters with lanterns, sequins, purples, greens, blues and reds. The Souks seduce and cajole and draw you in until you fear there's no escape. Jemaa El Fna Square lives up to its reputation as one of the world's most fascinating, lively and unique open-air markets. The Medina's roof top restaurants beckon with mint tea infused air, monkeys, dancers and acrobatics compete for tourist crowds and luxurious Riads hide behind non-assuming, plain walls, waiting in cool serenity for tired trekker feet. It's surprisingly easy to get around on foot in the Marrakech medina, and, after a few wrong turns, very possible to navigate on your own, without a guide. It is tourist-heavy. It probably has lost some of the exotic appeal it had 20 years ago to the demands of commercialism and you do have to peer behind the layers of all that to find the underlying culture. But, beyond the touts and tacky baubles, Marrakech is friendly, hectic, noisy, endearingly creative and artistic, delicious, glamorous and highly addictive. Fes, on the opposite end of the spectrum, is cobblestoned medieval magnificence that transports you back in time the instant you're enclosed in the medina's walls. Hardly surprising, considering it was founded in the ninth century and has retained its reputation as the spiritual and cultural giant of Morocco. It is the very definition of a rabbit warren and contained within the labyrinth you'll find markets, mosques, thousands of kittens, screaming children running between the legs of donkeys laden with goods, artisans, bakers, dressmakers and deli displays of headless chooks and shark heads. Initially attempting to explore without a guide can be endless fun or a stressful disaster -- the locals are not as friendly and willing to help tourists as those of Marrakech. But that's only because many are simply going about their daily lives, which generally doesn't include knowing where your luxury Riad is -- tourism isn't so much their business, as it is in Marrakech. And that's the beauty of it. A guide is the go, at least for a day, so you can learn the customs, know which doors you should and should not enter and understand the history of this proud, community based, Aladdin's Cave city. In a sentence, if they were both cakes made with culture instead of flour, Marrakech's other main ingredients are fun, color and exuberance, while Fes is flavored with history, mystery and its own serious brand of medieval mayhem.
---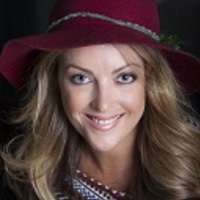 Nicole Leigh West is an Australian-based novelist, travel and lifestyle writer. Her work has been published across numerous international publications, including The Huffington Post, Remote Lands Travelogues, KAYAK Travel Hacker, International Diver Magazine, Lifehack, momondo and Vacations & Travel Magazine. Careers as a professional dancer, Reiki practitioner and entertainment director - plus travel to over 60 countries - provides authentic, practical experience within the genres of health, fitness, entertainment, creative arts, travel and lifestyle. Extensive copywriting experience with major companies includes social media management, WordPress, SEO content, image sourcing, and in-depth research skills.
Hire Nicole W