The Future of Digital Banking: 5 Emerging Trends in 2018
A Scripted Freelance Writer Writing Sample
If last year taught the financial industry anything, it's that transitioning into a digital bank is no longer an option. As the first quarter of 2018 has come and gone, consumer expectations for a more seamless banking experience have continued to increase exponentially. This demand for innovation has caused financial institutions to seek out better solutions to digitize their offerings while optimizing their workflow and lowering operational costs. As the months continue to pass, several resolutions and predictions have been already made for the rest of the year, highlighting advancements in digital banking technology and expected areas of growth. Here are five emerging trends in 2018 that paint the future of online banking.
A Better Digital Experience for Customers
Over the years, customers have come to expect a much more interactive experience when it comes to how they interact and bank with their financial institutions. Along those lines, the online shopping experience has also changed supporting the need for better transactional capabilities through the use of smartphones and other mobile devices. According to the digital banking report for 2018, in the past, providing a seamless customer experience has only ever been secondary to other higher priority items for banking institutions - this has to change. With companies like Apple and Samsung releasing their own payment applications, banks are now more focused and invested than ever in providing mobile solutions for their customers in and out of the institutional doors.
Enhancement of Data Analytics and Reporting Capabilities
In the past, banking institutions did not see the value in or have access to advanced analytics like artificial intelligence and machine learning. Today, the advancement of fintech has opened the eyes of many organizations, enabling them to make use of such tools to enhance the customer experience, improve process automation and reduce operational costs. Customers are much more interested in a proactive approach to their financial planning, and banks need to continue incorporating enhanced reporting capabilities to stay current with this demand.
Testing and Implementation of Advanced Technologies
In addition to the incorporation of AI technology for advanced automation and analytics, blockchain technology has opened up a whole new world of transactional efficiency for banking institutions. As the core technology behind cryptocurrencies like Bitcoin and Ether, blockchain protocols have the potential to greatly reduce the transactional costs of organizations by removing the need for third-party platforms. Its predicted that banks will continue to capitalize on this available technology and leverage it to assist with a faster, more efficient banking experience for customers.
Automation of Core Business Processes
In a recent study, 87% of banking organizations say that their systems are not currently designed to keep up with the latest technologies. While many companies have been using the same system from 50 years ago, there has been a drastic shift in the prioritization of better back-office process to stay relevant in the digital banking space. By improving their IT architecture, financial companies are able to automate many of the value-adding tasks they are currently handling, allowing them to concentrate on the implementation and execution of advanced technologies to continue improving the customer's digital experience. This shift has also led to lower operational costs and better banking efficiency.
Recruitment of Newer Talent to Meet Shifting Demands
As technological advancements continue to rise in the digital banking world, so does the need for qualified staff to manage it all. High-level IT recruitment services have been as a necessity for most organizations. The fact of the matter is, however, that the talent pool for well-educated IT professionals is much smaller than the demand requires. In response to this shortage, banking institutions are beginning to cultivate IT talent from within their organization, training current staff members from the ground up. While this process is not ideal for the long-term, it has presented an elegant solution to reducing mistakes and prioritizing the needs of each financial institution. While only time will tell how the rest of 2018's predictions pan out, the future continues to look bright for digital banking and the strategic role advancing technologies continue to have in its development.
---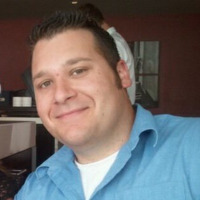 Seattle, Washington, United States •
I am a seasoned writer and SEO expert. I enjoy writing on a variety of topics, but specialize in internet marketing, small business tips, social media, web development and information technology. I am extremely professional, courteous and dedicated to meeting my clients' deadlines.
Customer Ratings:
Power your marketing with great writing.

– Start your 30-day free trial today!
GET STARTED
Other content marketing examples from Josh N