The Best Careers for Recent Graduates in Texas
A Scripted Freelance Writer Writing Sample
The Best Careers for Recent Graduates in Texas
Let's be honest: The best career for you will always be one that you can love, located where you want to live and that will hopefully pay you well enough to let you lead the life you choose.
For the lucky few who know what they want to do kudos!
But to the rest of you not yet quite sure what job is right for you, here is a breakdown of the best careers for college graduates in Texas, according to a study recently conducted by Zippia.
Some of the top 10 are as you would expect, while others may surprise you:
Computer systems analysts
Airline pilots, copilots and flight engineers
Cartographers and photogrammetrists
Sales engineers
Database administrators
Medical and clinical laboratory technologists
Kindergarten teachers, except special education
Credit counselors
Web developers
Technical writers
In coming up with this list, the following factors were considered:
Location
Qualifications required (i.e. applicants must have a bachelor's degree)
Starting salary
Industry growth prospects
While the highest paid entry level position was for airline pilots, copilots and flight engineers (average $78,970 in 2016), computer systems analysts hit No. 1 because it had seven times the potential future jobs in 2024 ($77K vs. $11K). It also had one of the highest growth levels at 32.11 percent, beaten only by cartographers and photogrammetrists (41.67 percent) and web developers (36.6 percent).
No matter what interest, the top 50 list of best careers for graduates in Texas are packed with great opportunities:
From web design to network support to technical writing, if you loveinformation technology, there is sure to be a career that fits your passion and skills.
If you are more interested in a medical or health-related career, there are loads of jobs, including various medical technician positions, community health work, and even coaching and scouting.
If advertising and sales are your thing, there are lots of opportunities across a wide range of industries.
For those with a creative bent why not consider becoming a multimedia artist or animator, a film and video editor, or an interior designer?
Education continues to offer opportunities, particularly for kindergarten and self-enrichment teachers.
And if you are studying business, fear not. Opportunities abound, including credit assessing, cost estimating, management analysis and event planning.
The world is at your feet, and to land the job that is right for you, why not consider applying through a reputable staffing agency? An agency, like Nuvola Staffingin Houston, can help you hone your application and presentation so that you can find work faster, including short-term contracts that can lead to long-term dream jobs.
Ref:
https://www.zippia.com/advice/best-job-in-texas-for-recent-college-grads-2/
---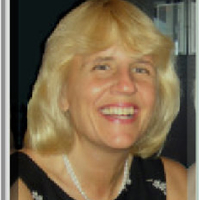 Julianne holds a Master of Letters from the University of Sydney. She has been writing professionally for over two decades. Her work includes business plans; feature screenplays, television series, and shorts; copywriting; blog posts and novels.
Hire Julianne W