Summer tourism numbers strong
A Scripted Freelance Writer Writing Sample
It was a tale of two summers for Whitefish's tourism industry over the past few months.
Whitefish and the Flathead Valley saw increases nearly across the board from June to August, but when the Sprague Creek Fire in Glacier National Park blew up in late summer, visitation numbers dropped substantially, Dylan Boyle, Executive Director of the Whitefish Convention and Visitors Bureau, said.
However, with a late wildfire season, Whitefish's summer as a whole was still successful.
"Although we didn't directly correlate with the exponential increases we saw in [Glacier National Park], we still had a really strong summer in Whitefish," Boyle said.
From June to August, Whitefish and surrounding areas saw big increases in tourism numbers.
Boyle said occupancy numbers for lodging businesses in town reported better numbers than last year, with a double-digit percent increase in August.
"That is for me one of the best barometers I have," Boyle said. "We're seeing real strong numbers from an occupancy perspective for the summertime for 2017."
Visitation numbers in Glacier saw 20-plus percent increases in June through August, and Amtrak ridership in Whitefish increased each month during the same period. The Whitefish Amtrak station saw a 33 percent increase in riders between June and July, but decreases of 9 and 37 percent going into August and September.
Glacier Park International Airport also saw a new record for summer passengers, according to numbers released last week. From June to September, the airport saw 112,952 total passengers, a 13.9 percent increase over the previous year.
For the first time in history, the airport also saw months of more than 40,000 outbound passengers, with 42,983 in July and 43,866 in August.
Whitefish also saw a double-digit increase in the amount of resort tax collections from July through the end of September, according to figures recently reported by the city. Whitefish collected just over $1.5 million in resort taxes, an 11 percent increase of $151,104 over last year.
The 3 percent tax is collected at restaurants and bars, retail shops and lodging establishments.
Kevin Gartland, Executive Director of the Whitefish Chamber of Commerce, said what he's heard from local businesses is near-record numbers up until the fires filled the Valley with smoke.
"The word we're getting on summer is it was obviously very strong until mid-August when we got affected by the forest fires, which wasn't too surprising," he said. "Most of my folks are reporting if not record numbers then close to it for the first half or three-quarters of the summer."
Once the fires hit, however, tourism dropped fairly dramatically, Boyle said.
"Really, because we did not see a significant impact with visitor experiences, particularity within Glacier National Park until the very end of August when the Sprague fire blew up, although visitors were here at that time, what we really saw were the ramifications of cancellations for the fall," Boyle said.
Lodging occupancy dropped 5 percent in September, and Glacier visitation dropped 19.4 percent. Amtrak visitations also dropped 5 percent.
Gartland noted that when visitation in Glacier is affected, so is tourism in Whitefish.
"The biggest thing that affects our traffic here is Going-to-the-Sun Road. When the road closes down, within a week or two of that we start to see the numbers really tumble," he said. "Thankfully it was late enough in the season that it didn't affect the bulk of our summer."
With weather forecasters predicting another La Niña and above average precipitation levels this winter, Gartland said things are looking good for Whitefish's winter tourism.
"Everybody is very excited about the early snowfall we have here, and continuing to be ranked as top 10 by SKI Magazine is a good thing," Gartland said. "I know we have additional flights coming in from United for the holidays this year that will probably boost our numbers during the Christmas, New Years period, which is traditionally almost a slowdown period for us."
---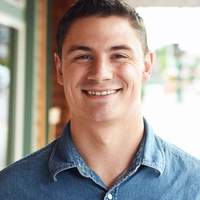 Hi, I'm Daniel. I have a background in journalism, with four years of experience in writing, editing and proofreading articles for print and web publications, as well as a journalism degree from the University of Wisconsin. I'm familiar with Wordpress sites and basic HTML and CSS adjustments within them, and my first writing and editing job in college was on a Wordpress platform, where we stressed engaging content that is SEO-friendly using high-quality photography and linking within and outside of the site. As far as editing goes, I can provide spelling and grammar fixes but also offer ways to improve content in more engaging and meaningful ways for the site's readers. I'm well-versed in many different forms of writing, having worked on magazines, newspapers and blogs, and I have experience editing in Chicago and AP style, though I...
Hire Daniel M