SOUTH TEXAS TROPICS SPOTLIGHT
A Scripted Freelance Writer Writing Sample
SOUTH TEXAS TROPICS SPOTLIGHT
At first glance, you might mistake this region of Texas as some idyllic vacation spot in the tropics. It is, in a way, since its front porch sits on the Gulf of Mexico and its weather is balmy virtually year-round. Horseback riding on the beach, though, might be a clue that you're in the Lone Star State.
Cool breezes, cool places.
Texans say if you want a tropical vacation, come on down for a visit to the area known
as the Texas Tropical Trail. A good portion of that trail, from Rockport-Fulton to Corpus
Christi and all the way to Port Isabel, is right on the Gulf of Mexico. In between these
destinations are plenty of quaint towns, where you'll find a cool ocean breeze, the catch-of-the-
day for dinner and miles of beachfront to roam.
The Rockport-Fulton area has an influx of winter guests every year, including the largest
flock of endangered whooping cranes in the world. The cranes use the Aransas National
Wildlife Refuge as their winter getaway each year, making it a great spot to see these migratory
birds in a natural habitat, along with other native wildlife, including white-tail deer, American
alligator and armadillo.
Goose Island State Park is where you'll find brown pelicans and blue water from the bays
of Aransas, Copano and St. Charles. As the first coastal park in Texas, this vast recreation
area is home to a colossal oak tree estimated to be more than 1,000 years old. Nearby is
Rockport Beach, offering a fishing pier, picnic cabanas, volleyball courts, playgrounds, a
walking trail and bird sanctuary. (MORE-MORE)
Fishing in Technicolor®.
Corpus Christi-Padre Island National Seashore is among the last natural seashores in the
United States. For anglers, this area has the best of both worlds. Want to go deep sea-fishing
on a charter boat for a chance to catch a huge, crayon-colored Dorado? You can. Or, how about
bayside fishing? You can do that, too. Whether you prefer a midnight run for flounder or
crabbing right off the jetties, there is opportunity at every turn for a flavorful haul.
Museums, art galleries and other institutions tell the story of how Corpus Christi
transformed itself from a trading post into a world-class port city. The Art Museum
of South Texas has a permanent collection of more than 1,500 works featuring arts and crafts
with a focus on Texas, its neighboring states and Mexico.
The Texas State Aquarium features a 40,000-gallon exhibit with a replica of a coral reef
allowing visitors to observe life in the Gulf without ever boarding a boat. Touch pools provide
direct interaction with sea creatures that live in the Laguna Madre and Padre Island bays and
estuaries. The chance to see Atlantic bottlenose dolphins, otters, stingrays and sea turtles makes
this a visit to remember.
Next door to the Texas State Aquarium is the USS Lexington. This WWII aircraft carrier
operates as both a naval aviation museum and an educational facility. Self-guided tours take
visitors on a journey through the ship's eleven decks.
Island life.
Padre Island is a great place to learn windsurfing. Spots such as Bird Island Basin and
the Laguna Madre section of the island are considered ideal for the sport. Further down the
southern tip of Padre is South Padre Island, considered to have some of the best surfing
waves along the coastline. (MORE-MORE)
This small resort area is where you'll find everything from campgrounds to luxury hotels.
Naturally, the restaurants feature right-off-the-boat Gulf seafood.
You will certainly work up an appetite after enjoying some of the many outdoor activities
at South Padre Island. Try your hand at building a sand castle. Lessons are offered for all ages.
Fishing is available from the beaches, piers and jetties. In addition to fishing charters, there are
other excursions, including dolphin watches, eco-tours, parasailing and fireworks cruises. If you
forget for a moment that you're in Texas, horseback riding on the beach will remind you.
Speaking of the beach, more than a mile of white beach is the star attraction at Isla
Blanca Park, which also has picnic and playground areas, a pair of beachfront pavilions, a fishing
jetty, a full-service marina, a water park and more.
Splish, splash.
South Padre Island has its share of attractions, including Schlitterbahn Beach Resort,
an indoor/outdoor waterpark with tube chutes, uphill water coasts, zip lining and more.
South Padre Island Birding and Nature Center sits on 50 acres with boardwalks and observations
points on dune meadows, salt marsh, thickets and tidal flats. Experience the work of scientists
and other researchers at the University of Texas-Pan American Coastal Studies
Laboratory, which features marine life from the Gulf and Laguna Madre.
At the end of the gulf-side portion of the Texas Tropical Trail, is Port Isabel, with its
1850s lighthouse, a state historic landmark. The lighthouse formerly served as a lookout point
during The Civil War as well as WWI and WWII. Today, visitors can go atop its six-stories for
a memorable view of the Gulf.
---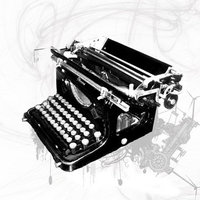 Professional Experience. Professional Results. I have more than 30 years of experience as a writer--nearly half of which has been spent in television news both at the local and network level. I have an excellent eye for visual detail and a keen sense of story development. Moreover, I am well-organized, detail-oriented and quite familiar with fast-paced deadlines. I have also enjoyed artistic writing pursuits. My work has been seen both here in the U.S. and abroad via television broadcast and live performance. I currently write for corporate web sites as well as online news and entertainment outlets, including columns on current events and feature stories. I bring highly-valued skills to your project from an industry in which accuracy, creativity and speed are tantamount to success. Any writing assignment that I...
Hire Cheryl G